You don't need us to tell how quickly and dramatically marketing is changing – you already know. A recent Adobe report revealed that 68% of European marketers believe that marketing has changed more in the last two years than in the previous 50, and more than half (54%) expect their own roles to change in the next year.
Marketing transformation is the process of evolving your digital marketing activities to strengthen your customer relationships, smooth out the conversion process and make your work more accountable.
If you're feeling inspired and ready to evolve your marketing, we've got a list of our favorite marketing transformation tools to share with you.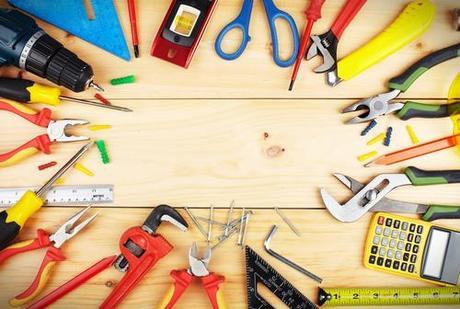 1) AddThis
AddThis is a free content sharing tool that enables site visitors to bookmark and socially share your content, directly from your site. It's an incredibly popular tool and you're likely to have seen its distinctive sharing bar on many of the websites you've visited. The beauty of a tool like AddThis lies in the data it can capture about your site visitors, giving you invaluable insight that you can use to tailor your customer experience.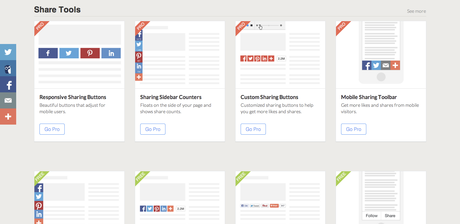 2) Hootsuite
Hootsuite is a social media management system that helps you co-ordinate your social accounts and run campaigns across multiple platforms. Features include message scheduling, view streams from all your accounts at a glance and measure and monitor your activity and that of your communities with free email reports. There are a range of packages available, but the free plan is a good starting point, giving you access to basic features and the option to connect up to three social accounts.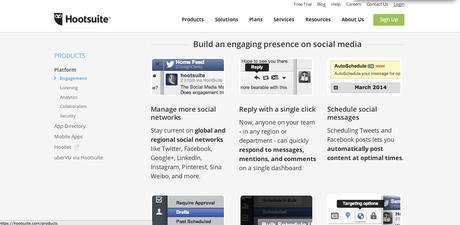 3) Mention
If you've used Google alerts before, chances are you'll really enjoy this free tool. Mention crawls the millions of web and social media sources for mentions of your brands, allowing you to react in real time. You can connect your social networks and share mentions directly, or via email.
Mention also gives you useful data, offering reports that will help you place yourself against competitors.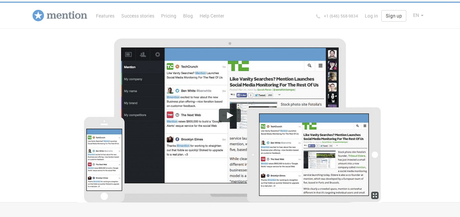 4) LeadPages
Landing pages are crucial to your conversions process. A landing page is a type of webpage, which has one sole function – to direct visitors to take a specific course of action, for example, to complete a form. LeadPages is a highly popular piece of software, that lets you create landing pages in minutes and embed them into your site. Doing so will help you collect precious customer data and share your offers and products.
The service offers you lots of templates so you won't need design resource, you can split test pages and choose according to optimal results plus LeadPages will integrate with a wide variety of email subscribers. A powerful but accessible tool, LeadPages has been a great help to some of our clients.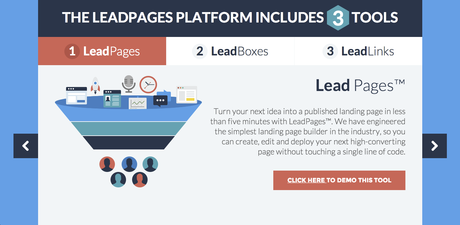 5) Trello
This project management tool is a big favorite in the Discerning Digital office. It's flexible, friendly and very useful, particularly when working on large projects with people split across different locations.
With Trello, you can create different boards per project (or per client works well for us) and create a kanban-style workflow. Add notes, reminders or even images to keep your project under control and have a little fun with the customisation options too.
Trello offers a free plan for up to five people – perfect for small businesses. We've found it much simpler and pleasant to use than a lot of project management boards out there, so we'd highly recommend trying it.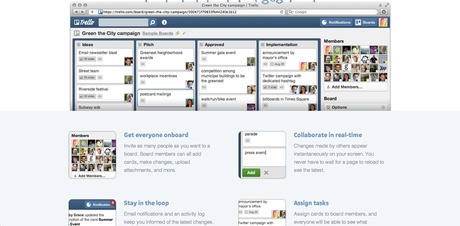 6) Litmus
With up to 70% of emails now being accessed on mobile devices, email marketing is more critical than ever, but the array of email marketing services out there can make it tough to choose the right one.The good news is that with so much competition, these services have become ever more sophisticated.
Litmus is a particularly clever tool that lets you test your email campaigns across more than 30 email senders and devices in a matter of minutes. Working with most major email clients, Litmus previews and tests your email, checking your code, reviewing your links and helping you optimize that all-important subject line. In short, a very useful troubleshooter for any email campaign.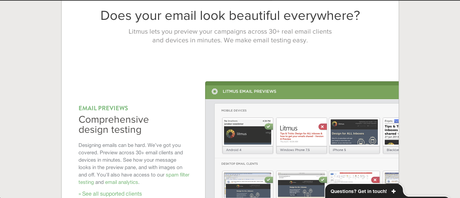 7) HubSpot
Now, we have to admit to having a great relationship with HubSpot. We use it for our own marketing, and if appropriate, we recommend it to our clients. But despite this, there's no denying its sophistication.
HubSpot is an integrated, all-in-one marketing software platform that co-ordinates your digital activity into one system. Signing into your HubSpot platform will let you post social media messages, send emails, create landing pages and blog posts and improve your SEO. The functionality of HubSpot is also backed up by an inbound marketing methodology, which gives you valuable context to the system itself.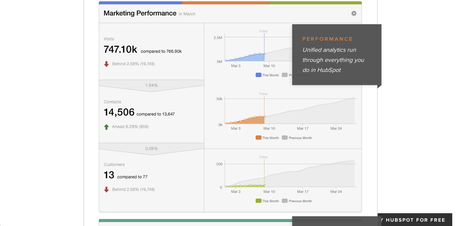 Your Marketing Transformation Toolkit
The sheer number of marketing systems and services available can make evolving your marketing feel like a huge challenge but we've had great results from using these tools, and we hope you do too. If you're ready for a more in-depth look at your marketing, then download our checklist and see if you're ready to change.
What are your favorite marketing tools? Have we missed anything you'd like us to include?