How to choose a new bed
Buying a new bed is a long-term investment and considering the average lifespan of a mattress is around 7 – 8 years, it's worth spending as much as you can afford.
When choosing a new bed we recommend you arm yourself with all the necessary information beforehand.
We've put together the following tips, as recommended by the National Bed Federation, on what to look for when buying a new bed.
What is the best type of bed?
Before shopping for a new bed, decide on what type of bed you need and want. Think about the style of bed. Would you prefer a divan bed, bed frame, or an adjustable bed?
Just as important is the feel of the bed. Do you prefer a soft, medium or firmer feel to the mattress?
Also, what space do you have? An ottoman bed with in-built storage is ideal when space is at a premium.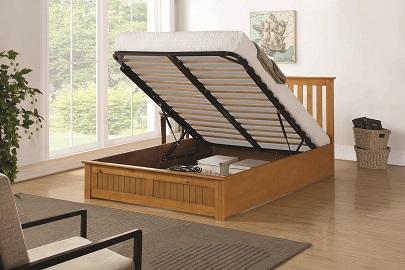 And of course, think about who the bed is for. Is it for you and your partner, a child, or is the bed for occasional use where a guest or day bed would be the best solution?
2. How much should I spend on a new bed?
The cost of a new bed is an important factor to consider. It's advised that you shop for the best value not the lowest price. Remember, buying a new bed is a long-term investment and you should buy the best you can afford.
A new bed is not just as a piece of furniture, it's important for your health, too.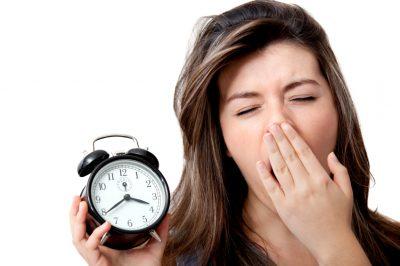 According to the
Mental Health Foundation
: '
Poor sleep is linked to physical problems such as a weakened immune system and mental health problems such as anxiety and depression
.'*
We spend a third of our life in bed, so why compromise on the cost of a good night's sleep?
3. What size of bed is best?
The size of the bed will depend on who it is for. If the bed is for two, a larger bed will mean less partner disturbance.
You and your partner should be able to lie side by side, with your arms behind your head and your elbows out, without touching.
A king size bed or super king bed will give you both ample room to sleep beside one another without disturbing each other's sleep.
4. Are all bed dimensions the same?
Bed sizes are not standardised and even if they have the same name (eg King size) they may not be the same size – especially if the mattress and base are bought separately.
5. Should you buy a bed base and mattress together?
It's advised by the National Bed Federation that you should buy the bed base and mattress together.
Designed to work together, buying them separately may affect the feel and performance of the mattress.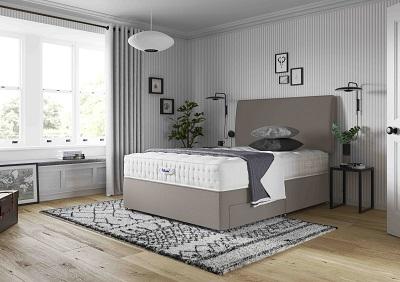 6. How much space do you need for a bed?
When buying a new bed, you need to think about the space in the room where the bed will be placed and how you're going to get the bed in there.
Most divans have split bases; while many bed frames are delivered in pieces for assembly in situ, making it easy for you to have your bed delivered to your room of choice.
When you buy a new bed from Dalzells, we'll not only deliver for free but we'll also set up your new bed in a room of your choice and dispose of all the packaging.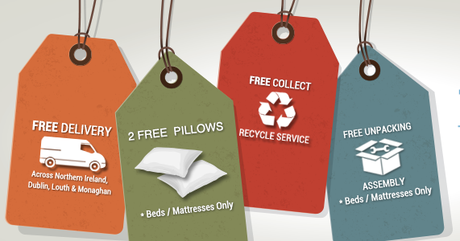 7. Can I take my new bed home straightaway?
At Dalzell's, we carry a large stock and range of beds from different manufacturers which are available for immediate delivery.
As a family-owned business, we pride ourselves on our customer care and after sales service, too.
That's why we offer Free Delivery and Free Collection and Recycling of Your Old Bed throughout Northern Ireland, and Counties Monaghan, Louth and Dublin, in the Republic of Ireland.
What to do next?
Once you've your checklist to hand, it's important to try a selection of beds for comparison before you buy.
With a wide range of beds and mattresses available, we recommend you come in store and try a range of different beds to see which is best for your needs.
Browse our online store or visit our showroom in Markethill where there's plenty of on-street Free Parking. We're easily accessible too, just off the A28 between Armagh and Newry; 30 minutes from Lisburn, 45 from Belfast and an hour from Dublin. With Multi-Buy Discounts available, why shop anywhere else? 
Email us or Call on T: 028 3755 1260. With some 500+ beds in stock, in addition to expert advice, you can buy with complete confidence at Dalzell's.
* Sleep Matters: The Impact Of Sleep On Health And Wellbeing (mentalhealth.org.uk/publications/sleep-report)