Ibejii, a daring and compelling singer, who entered the Nigerian music arena some three and half years ago, with his release of the critically acclaimed single, Ayanfe, a love song that speaks of chivalry and love in its purest form.
Born in London, his Nigerian origin influenced his unique blend of African and international motifs in the creation of his music, which is cross-cultural, cross continental and a delight to music lovers from diverse continents of the world.
He explores traditional Yoruba folk, jazz, dance, RnB, juju among other genres to serenade his audience through the art of skilful storytelling embellished with folklore, metaphor and vernacular.
Like many, who appreciate and purvey great music, Ibejii was born into a home that enjoyed a rich mix of tunes from the 60s, 70s and 80s, which helped fan the embers of interest in good music and creativity.
Speaking on his emergence in the music industry and albums three and half years after, Ibejii says, "It's been utterly amazing since we came into the market unknown, untested and unsure of what the market responds with. The message out there is that there isn't a market for alternative music. If you are going to do music, do pop, hip-hop or afrobeat."
He noted that it's been a bit of struggle getting the music out but one good experience he has enjoyed is that every time "we recruit a single fan, they end up becoming a family. So, there has been some sort of organic growth. Few years later, we have our own people and they have been growing us, which we are very proud and they are grateful," he stated.
Ibejii's diversity of genre is hinged on his belief that human moods vary, even as his music, which is transcendent, speaks to diverse topical issues, from love to hope, migration politics to leadership. His sophistication, thoughtfulness, inquisitives, idealistic, and dynamism endeared him to his core fans.
In December 2017, he held a huge audience spellbound with his sterling performance as guest artiste at the Brymo Concert at Terra Kulture Arena, Lagos. And as a prequel to the launch of his third album, Tribal Marks, an 11-track jazz inspired project packed with sweet melody, traditional folk sounds and rich stories, he hosted his maiden headline concert, 'The Ibejii Live Experience', at the African Arts Foundation (AAF), Victoria Island, Lagos, on May 29. 2018.
The album was officially launched on Thursday, September 20, 2018 through a media listening event at Jazzhole, Ikoyi, Lagos. With theme that ranges from love, happiness to human nature, Tribal Marks reaffirmed Ibejii as a leading purveyor of alternative West African music.
As part of his commitment to celebrate the uniqueness and celebrity of twins, the avant-garde artiste recently, on March 23, 2019, feted twins from diverse generations in Lagos.
Tagged 'Ibejii Day', the evening of fun, live music, food and story chatter, which held at Ethnic Heritage Centre, Lagos, provided an opportunity to share unique experience with others twin colleagues.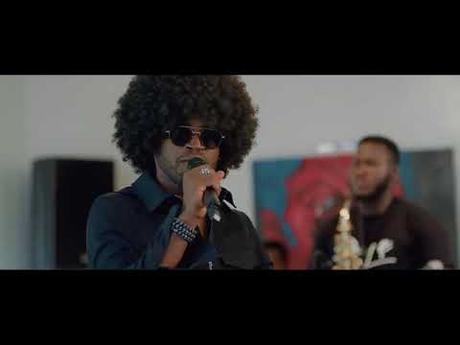 The writer is Alamu Tosin. I have three strong passions in life - football, blogging and movies - in that order. I love spending time with friends talking about the important things in life and hate nothing more than 'authority' and hypocrisy. My personal believe in life is that once an individual sets his/her mind to achieve something, it is totally possible. And oh!, I am a strong Lannister, because I always pay my debt. For writing or fixing gigs, contact [email protected]