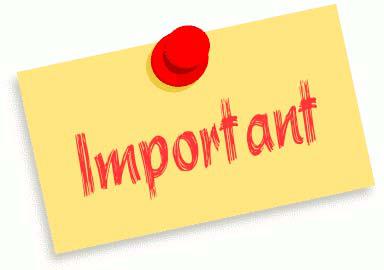 Peru is an incredible travel destination, which is why so many people take Peru vacations and Peru tours every year. But just like anywhere else in the world, Peru has its problems. If you're taking Peru vacations, here are seven things that you should be careful to avoid.
1) Getting denied entry
Conditions are always changing in Latin America to be able to visit a country, and Peru is no exception. International relations, disease outbreaks and changes in regulations can mean that even if you book a flight to Peru you won't necessarily be allowed to enter the country. Check your government website for visa and vaccination requirements at least a couple of months before your departure date to make sure the Peruvian government has no reason to keep you out.
2) Health scares
Health problems can come in all shapes and sizes, from physical injuries to getting malaria. The best option is to have as many situations as possible covered and to make sure that you have travel insurance to cover medical emergencies and repatriation. Be sure to check the small print on your policy to find out what you're really covered for and what you must do in the event of a claim.
3) Pick-pockets
Peru has some great markets like the Witches market in Chiclayo or the popular market in Pisac near Cusco. However if you are negotiating a crowded market place you could be the victim of pick-pocketing, something that frequently happens to tourists. When out and about be sure to leave your valuables in a secure place back at your hotel. Any essentials that you must carry should be in a money belt under layers of clothing. Also try not to flash money or valuable objects around in public as this will attract the attention of thieves.
4) Stomach trouble
Traveller's belly has soured a few Peru vacations over the years. The best way to avoid sickness is by being careful about what you eat, and particularly the water. Tap water in Peru is not drinkable, so stick to bottled water and avoid ice and foods such as salads that can be washed in tap water.
5) Altitude sickness
Peru's mountainous regions are spectacular but very, very high! To avoid getting altitude sickness try not to make big jumps in altitude over short time periods. If that can't be avoided, make sure you plan a few rest days at higher altitude before attempting any exercise. Try to avoid alcohol and drink lots of water to stay well hydrated in your first few days at altitude.
6) Large bills of money
A common problem in Peru is the lack of small change that people have. Even trying to use a relatively small note to pay for something may create problems for many store-owners. Try to carry money in small denominations – you can change large bills at banks or when making bigger purchases.
7) High tourist season
The problem with being a popular tourist destination is that there are a lot of tourists in Peru! Businesses tend to raise their prices around the times of year that lots of tourists visit and popular sites can be very busy. If you would like a quieter vacation try to avoid the months of July and August and mid-December to mid-January.
What other things should be avoided in Peru? Is there anything else that you should be careful about?
Author: Gary Sargent – Escaped to Peru / Escaped to Latin America