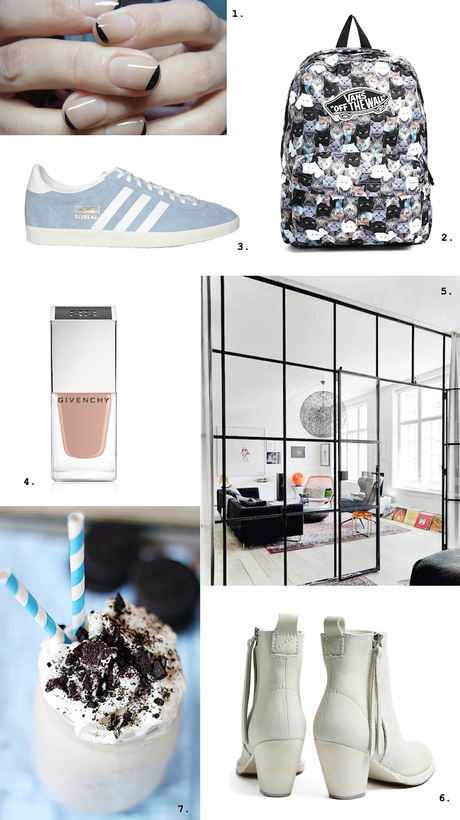 7 things that are on my mind right now..
1. This cool nail-do. I probably haven't done anything to my nails in months because I'm either too busy or just forget all about my nails (I know, how?) but I've planned some nail-time into my schedule this week and might recreate this very cool mani.
2. I want the ASPCA x Vans kitten backpack to match my kitten Vans! Find it here.
3. These light blue Adidas Gazelles. And I do know that I have them in black already, that doesn't change anything. ;)
4. Nude nail polish from Givenchy
5. This super cool room divider of which I found an image on Pinterest, for which I have no room in my studio but I'm totally obsessed with it.
6. White Acne pistol boots. The best summer boot I've seen so far (is it me or are there not that many great boots out there at the moment? It's not like we can't wear boots in Spring, I love a good pair of ankle boots with denim shorts!)
7. Oreo Milkshake. No explanation needed.
Happy Monday!
-