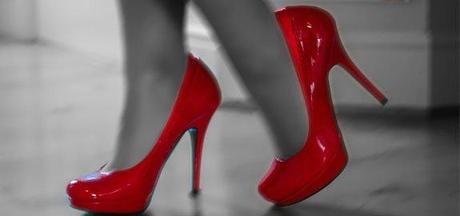 Link building, the most effective tactic to win over worth at Google's ranking ladder. However, Google appreciates new, natural ways to get links. Content development and authority building are the most effective ways to get links from some reputed websites. Guest posting has been considered as a strong weapon to fight against the tough opponents in terms of getting quality links and promoting a business to reach new audiences.
While doing guest posting, better to look at your goals and find blogs that are of good worth. How to do quality guest posting? Here is given a 7-step formula to ensure success in high value guest posting.
Integrate Guest Posting Into Content Strategy
What's the purpose of good content? It helps in
Getting good ranks against specific keywords

Convincing the prospects of your expertise

Getting the desired response
Guest posting perform the same functions other than just getting the quality links. It helps in
Conveying the business message to the target audience

Strengthening social signals through sharing content at social platforms

Strengthening bonds with other industry leaders

Establishing your business brand
Guest posting should be made an essential part of content strategy, incorporating the on page and off page content goals. What are these goals? Here are given few points as hint.
The keywords to rank at Google

The target audience

The target niche or industry

The products, services, or ideas to focus

The call to action statements
While considering these points, you can go for outlining a proper guest posting strategy. Now, move to the second step towards successful guest posting.
Explore The Best Blogs For Guest Posting
At first, explore who are the biggest players in your target niche. Know the thinkers, the blogs, and subjects that could cause discussions and debates. Other than building a strong profile, it also helps in gaining recognition in the field.
You can also search by using specific keywords or modifiers, like write to us, become a guest blogger, add a post, etc. You will come up at a list of websites that need contributors. Many free and paid opportunities are also available online to help doing quality guest posting.
Picking Relevant Sites For Quality Links
Penguin Update of Google has warned the webmasters about the quality of links to get to the top ranks. A good guest posting strategy involves picking high quality websites to get good ranks. The relevancy of the blog with the main business should be the top priority. Being an established authority and having relevant experience of the industry are the factors to be considered while choosing a blog for guest posting. Some other influencing factors are
Sites having domain authority equals to 20

Sites having page rank of 2 (minimum)

Sites having Alexa rating of 5 million

Check the RSS subscribers count

Social media followers

Keyword rankings

Inbound links count
Claim Your Worth
Explore your writing strengths and get them established. Spend time in doing that before you actually enter the writing world. If you have your credibility established, well and good, but if not, then better start writing for blogs like Social Media Today and FamousBloggers. Convey unique ideas and approaches to attract the readers; it will help you getting their desired response.
Strong Pitch Helps In Creating Great Content
Most of the bloggers mention one thing that writers usually don't read the instructions while sending their work. For a great pitch, here are given few steps to follow.
Understand the blog, its tone, its topics, and its target audience.

Get yourself signed up with the site for their newsletter and leave lasting comments over there. It doesn't mean become a stalker but show that you are part of the community.

Understand the guidelines and follow them properly. Many top bloggers complain that almost half of the writers follow the guidelines while sending content. Do reply any query that a blogger asks.

Do mention your familiarity with the blog, not just in terms of flattering, but building a connection. Share any info that you have about them like attended their conference or have heard from some common friends.

Follow the guidelines. Make a catchy title, write appealing description, and few lines on how your writing would be suitable for the blog audience.

Also, mention links to your top posts. If you have great social media following, then mention that in a short paragraph, a max of three lines.

After writing pitch, edit that. Make it sure that the pitch is shorter and easy to read. Three paragraphs are enough covering intro, pitch, and your qualifications.

After writing pitch, send the pitch to the blogger and wait for his/her response. Don't follow up daily, but after one to two weeks if the response doesn't come.
Write Impressive Content
After your pitch is accepted by the blogger, go for writing. Writing a guest blog post may take more time, but few important points should be considered.
The headline should be capturing, spend time over that.

You should have a clear point of view to help the readers understand what you want to communicate.

Support your point of view with data. Invest time over collecting research studies, references, infographics, quotes, images, and videos. Make it sure that everything you make part of the guest post is relevant.

Get your post proofread from an expert editor. The formatting of the post should be done as per demand of the blogger.

Write a great author bio that could tell the readers what you are and how best you are in your work. Focusing the brand name will help getting maximum juice of your banklinks.
Promote Your Post
After writing a great guest post, the next step is to promote that. After your post gets live, it's time to receive additional exposure. Do reply any of the comments that your post receives at the blog. It will help in getting goodwill from the blog's community.
Share your post on your very own social media accounts. Also inform the sites having links in your post; you will get more promotion that way. You can also go to the sites like Quora and answer the relevant questions. If your guest post supports any of your answer, give the post link over there.
Conclusion
Guest posting is the right approach to get the best quality links for a website, but the need is to look for the best bloggers and writing unique and fresh content as per interests of the readers. The more creative you are in developing content the more good response you will get from the blogger as well as the target audience. The mentioned-above strategy will surely be a success secret for you.
If you are following any other method for successful guest posting, share in the comments below. Also, give your opinion regarding this post.
Original Content by SEO Andy @ 7 Steps To Link-Winning Guest Posting