SEVEN slow cooker chicken recipes that will kick you out of your weeknight dinner rut! You can cook these chicken crock pot recipes right away or you can assemble them ahead and freeze.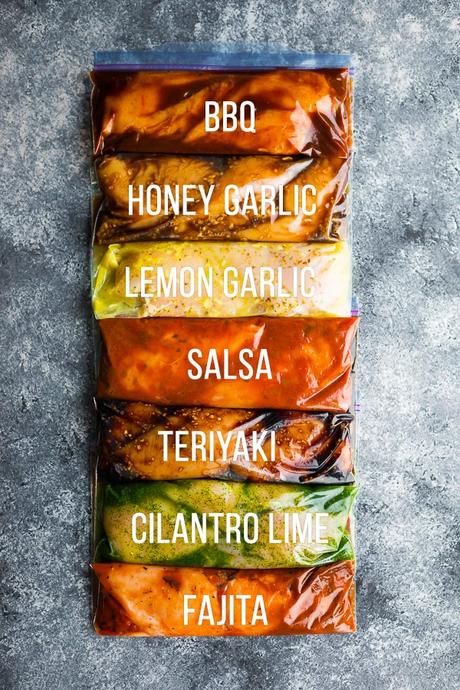 This post has been in the making for months and I'm so happy to finally be sharing 7 slow cooker chicken recipes with you!
After posting these 7 chicken marinade recipes you can freeze (and 7 more chicken breast marinade recipes here!), I have been asked so many times if you can cook them in the slow cooker.
Unfortunately you need a certain amount of liquid to cook chicken breasts in the slow cooker, and the chicken marinade recipes just don't work.
These slow cooker chicken breast recipes are the solution to this problem!
These seven slow cooker chicken recipes:
are healthy
require no pre-cooking
are made with simple 'clean' ingredients
can be assembled ahead and frozen as easy freezer packs
Looking for Instant Pot Chicken Breast Recipes? Check this post out!