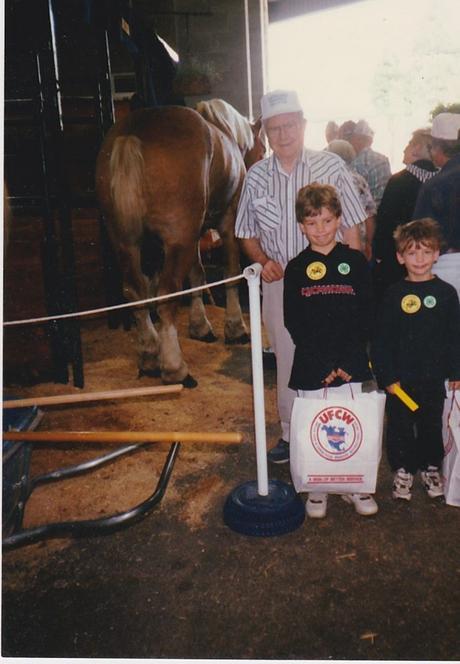 Full disclosure here: I may be biased on this subject. I have been attending the Oregon State Fair for more than half a century (yipes!). Growing up in Small Town Oregon, my raised-on-a-farm-in-Kansas-father ensured that his kids never missed this annual event. My dad loved the fair, particularly the animal barns where he could relive his youth. He'd happily point out the difference between dairy and beef cows, encourage us to ponder the strength and majesty of the mighty Clydesdales, and always end with, in his mind, the piece de resistance – The Swine Stop, to visit the mama pig and her piglets.
I continued the tradition with my children – bringing Grandpa along whenever possible. It was beyond magical to have my dear father explain the same animal trivia to my boys as he had to me as a young girl.
Over the years, the fair has changed somewhat – but those good bones are still there! Here are seven great reasons that you should consider spending a day at the fair (and why I still try to make an annual pilgrimage there):
1. The Animal Barns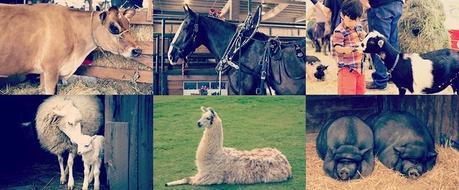 Yes, they smell. But you'll get used to it quickly. For your perseverance, you'll be rewarded with the antics of hundreds of cows, sheep, goats, horses, pigs, chickens, bunnies, even llamas and alpacas (they did not have those last two around when I was a kid!). Whether you're a carnivore or a vegan or something in between, you really should get to know these creatures better.
2. Competitions: Part 1
There are literally hundreds of categories of competitions, and most of them are just for average folks vying for those coveted blue ribbons. These range from the pies and cobblers, jams and jellies, and quilts and needlework of yore (feels like time traveling as you walk through these entries) to artwork, jewelry, baskets, "Faberge" egg art, mosaics, table decorating (one of my favorite categories!), doll houses and "trash to treasure" creations, even LEGO masterpieces, poetry and "Oddest Vegetable" – and MUCH more. Head to the Creative Living Area to catch the action.
3. Competitions: Part 2
The second area of competitions are "live" contests. There are a host of 4-H events, where you'll watch youngsters show off their livestock (this is serious stuff – these kids have worked hard!). And then there are the less serious competitions, like The Art of Not Shaving (think BEARDS), Milk Mustache and Pie Eating (no hands allowed!) contests and "just for fun" spelling bees. Watermelon seed spitting and corn husking are no longer on the agenda. More's the pity!
4. Dog Town!

This was not part of my State Fair Experience as a child – but it is now. There's a reason that these cute canines are a huge hit. You'll see dogs that appear to fly, others that catch Frisbees with uncanny accuracy and still others performing unexpected, crowd-pleasing tricks. Don't miss it.
5. Entertainment Galore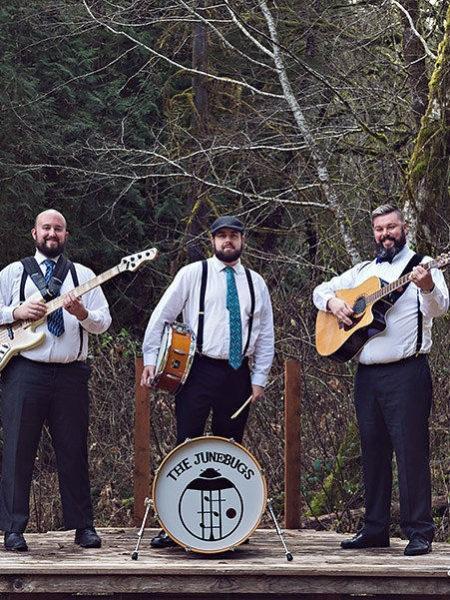 In my mind, all of the fair's amenities qualify as entertainment. But the fair also offers well-known bands, talented jugglers and magicians and more. Smaller stage offerings take place throughout the day while the headliners typically strut their stuff at the L.B. Day Amphitheater toward evening. While there are first come, first served FREE seats available for the latter, they're limited and the only way to guarantee a seat for those big names is to purchase a VIP ticket ($35). Since this is a FRUGAL LIVING site and I'm a FRUGAL LIVING GAL, I have never bothered with the entertainment that costs extra (except that one time when Garrison Keillor was performing on our anniversary). Maybe I'm a purist? For me, the state fair is where you commune with farm animals and eat curly fries – not stand in line in the burning sun hoping for a free seat to see Tommy James & the Shondells or, alternatively, pay $35 for the privilege. Just my two cents.
6. It's a GREAT Value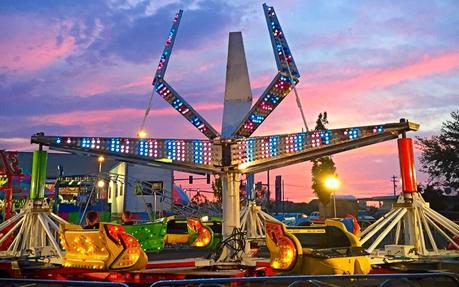 One of the ways that the fair has changed is the kinds of admission discounts available. When my kids were little, they had a day called (and I'm just guessing on the exact title here), "Dress up a vegetable and get in free day." Count us in! They don't have that one any longer but the good news is that the cost of admission has stayed very reasonable over the years. Even if you pay full price ($8 at the gate; $6 in advance for adults), the fair is an incredible deal, with far more stuff to see than you could cram into a day. And there still are some nice discounts. For example, opening day admission is only $1.50! And seniors (65+) get in for $1 any day. Visit oregonstatefair.org for more discount possibilities.
7. You'll get in Touch with Your Inner Farmer
Whether we're city slickers, suburbanites or small town denizens, we all can find tillers of the land somewhere in our genetic history. Fully experiencing the state fair – the animals, 4-H shows, blue ribbon giant pumpkin winners and beyond – feels somehow familiar, even warm and fuzzy, on a molecular level. At least it does for me. You'll have to check it out to see if it does the same for you. Enjoy!
If you go:
The Oregon State Fair takes place starting Aug. 26 through Sept. 5. Visit oregonstatefair.org for more information.