We're often asked by our customers what size of bed is best. And the answer is always the same: when it comes to beds, a bigger bed is better.
So, why is a bigger bed better?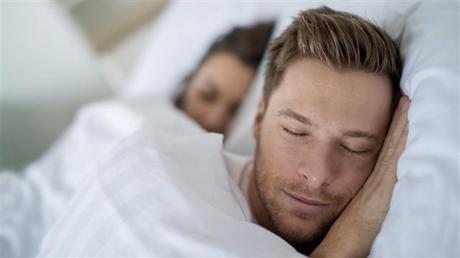 For one, each partner has more space, resulting in less disturbance and improved sleep. Secondly, the National Bed Federation (NBF) recommends buying the biggest bed you can fit into your bedroom for a better night's sleep.
Here are a few more reasons why you should consider upsizing your bed.
Buy a bigger bed for a better night's sleep
A standard double bed (135cm/4ft 6in) only provides 2ft 3in of space – less than a baby in a cot.
Ergonomic studies show that couples sleep better in a bigger bed.
We spend a third of our life in bed – we might as well enjoy it!
Larger beds are becoming ever more popular: over 30% of double divan and bedstead sales are now 5ft (king size) or larger.
Because the average person tosses and turns some 60 to 70 times a night – bigger is better to reduce disturbing one another.
We're getting bigger, so we need more space!
Once you've slept in a King Size Bed, you'll never want to be a second class sleeper again!
King Size Beds at Dalzells
With over 500 beds in stock, make Dalzell's of Markethill your first choice when shopping for a new king size bed in Northern Ireland. Retailing a wide selection of divan beds, bed frames, orthopedic beds and the latest memory foam and gel beds, we're confident you'll find a make and model that suits your needs best. We stock some of the most luxurious beds in the UK and Ireland from leading brands including Kaymed, King Koil, Respa, Staples, and Harrison. Our retail store is conveniently located just off the A28 between Armagh and Newry; just 45mins from Belfast, 30 from Lisburn and an hour from Dublin. We also offer Free Delivery of your new divan bed throughout Northern Ireland and Counties Dublin, Louth and Monaghan. We'll even Recycle your old bed for free too, and remove & dispose of packaging. Call, email or visit in-store for more details.