September is a time when the blockbusters fade away, and it's time for the most serious film making, even Oscar worthy films, like 'The Master' by Paul Thomas Anderson is looking to be, although there's always some room for Comic-Book entertainment like with 'Dredd 3D' or the Sci-Fi thriller 'Looper'.
Arbitrage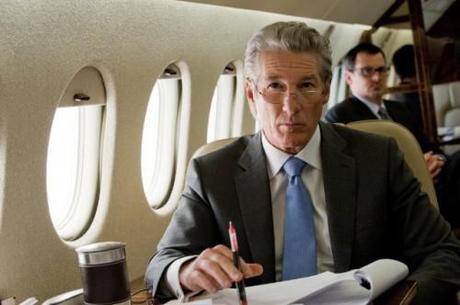 With a down-economy, films about the world of finance are quite a popular thing right now. Richard Gere stars in a movie about A troubled hedge fund magnate that is forced to turn to an unlikely person for help after a crucial mistake involving a sale in his trading empire. The movie premiered at Sundance to strong reviews and could capitalize on the down economy with a main character who was reportedly inspired by real-life businessman Bernie Madoff. The film made its Premiere at Sundance back in January, and makes its wide-release debut on September 21.
Dredd 3D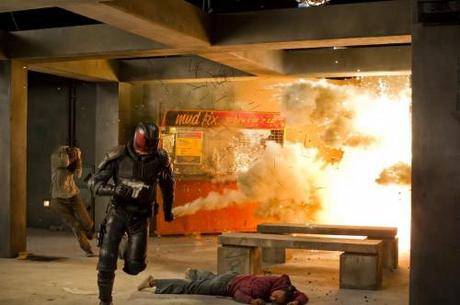 Karl Urban tackled the comic book character who was portrayed by Silver Stallone back in 1995 (Judge Dredd) with a movie that didn't do as well as initially thought. The two films are unrelated, and it depicts the futuristic world in which Dredd and other judges act as judge, jury, and instant executioner in their war against crime. The film comes out September 21st in the United States.
End of Watch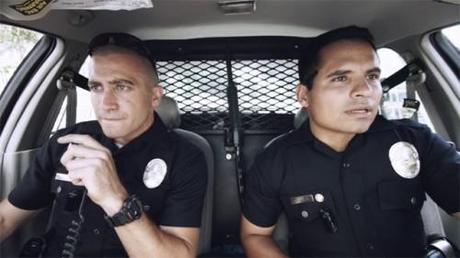 A story about the criminal world of South Central LA, as two cops, portrayed by Jake Gyllenhaal and Michael Pena, who went through some intense preparation period according to their comic con panel, have to face the wrath of a local drug cartel due to a startling discovery they make. The film is supposed to be quite violent, with David Ayer, writer turned director doing both on this film. Film comes out on September 21, labeled as a dark-violent Cop Drama.
House at the End of the Street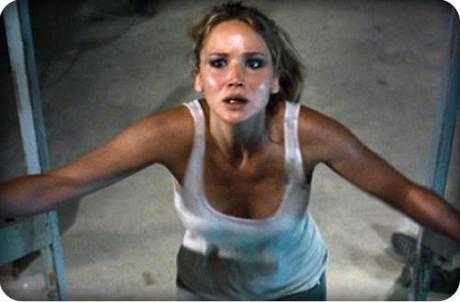 Once the summer is over, there's always time for some Horror flicks, with usually one or two of them panning out to be quite good, even unique. 'House at the end of the street' features a mom (Elizabeth Shue) and daughter (Jennifer Lawrence) move into a new house, but when startling and unexplainable events begin to happen, Sarah and Elissa learn the town is in the shadows of a chilling secret - in the house next door, a daughter killed her parents in their beds and disappeared – leaving only a brother, Ryan, as the sole survivor. The trailer, which was played in reverse, hints that this might be something just a tad away from the ordinary. The movie opens on September 21.
Looper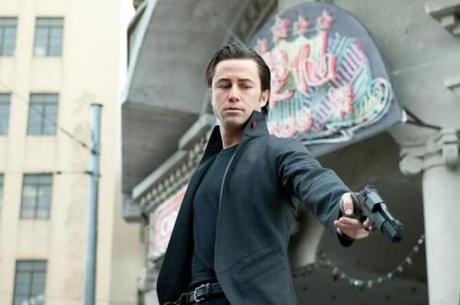 The potential hit of the month, at least in terms of box office power and hopefully quality and geek-love as well, it tells the story of a Looper, which is pretty much a killer for the Mafia, who assassinated people in the year 2047. The people he kills are sent by the crime organization he works for from the year 2077, using time travel to eliminate any loose ends. When he fails to eliminate the future version of himself sent back in time, he has to run for his life while looking for his older self. The movie stars Joseph Gordon-Levitt as the young Looper and Bruce Willis as the older version. The movie comes out September 28.
The Master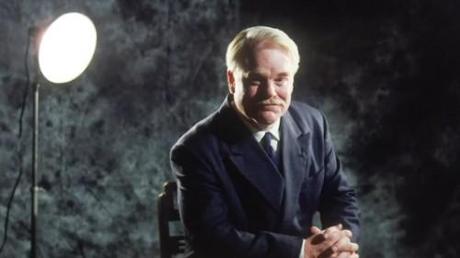 A film that's super-intriguing for two reasons. A) It's the next Paul Thomas Anderson film, his first since the fantastic There will be Blood from 2007, and it stars Joaqin Phoenix, Philip Seymour Hoffman, Amy Adams and Laura Dern. B) The official plotline is: A charismatic intellectual (Hoffman) launches a religious organization following World War II. A drifter (Phoenix) becomes his right-hand man but as the faith begins to gain a fervent following, the drifter finds himself questioning the belief system and his mentor.
Many believe it's Anderson's version of telling the story of Ron L. Hubbard, who founded Scientology. Anderson actually showed the film to Tom Cruise, who acted in Anderson's Magnolia, and rumors suggest Cruise wasn't happy with some of the stuff he saw on screen, although nothing in the film is to be taken out or revised. The movie comes out on September 14.
Trouble with the Curve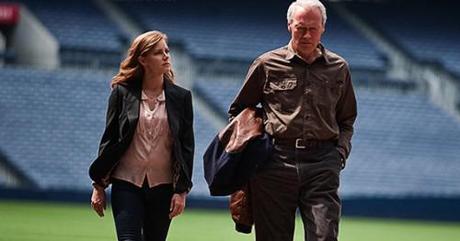 Clint Eastwood acting in a movie he's not directing! Directed by his somewhat of a protege, Robert Lorenz, TWTC is a film about an old Baseball Scout who is losing his eyesight who is given one final scouting assignment to prove he's still worth something to the franchise, taking his daughter along for the ride to cover for his bad eyesight and also so she can watch over him. The film is a half family connection drama and half love story telling of Baseball. The film also stars Justin Timberlake as a rival scout and Amy Adams as Eastwood's daughter. It comes out on September 21.