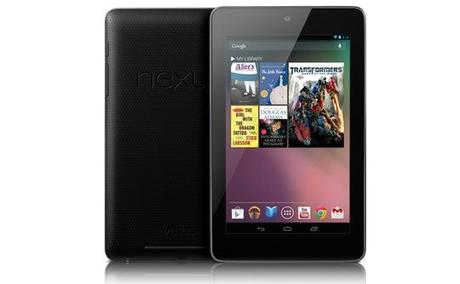 The Google Nexus 7
A Taiwan-based supply chain makers have reported that two main players of the tablet market, notably Google's Nexus 7 and Kindle Fire HD have made it a mainstream standard for 7-inch tablets to be priced at US$199 (RM616).
According to Digitimes, sales of the Nexus 7 are expected to reach six million units before the launch of its latest model (second generation Nexus) in June 2013. Competition from both the Nexus 7 and Kindle Fire has forced retailers to manufacture cheaper 7-inch tablet models.
Vendors such as Asustek Computer, Samsung Electronics, Amazon and Google have made it standard for their 7-inch tablet to be priced at US$199 (RM616) therefore white-box vendors may need to to produce cheaper 7-inch tablets than the branded ones, perhaps at US$149 (RM461). To cite an example, China-based Galaxy Microsystems has collaborated with Nvidia to launch a cheaper 7-inch tablet at US$160 (RM495).
Cumulative sales of the Nexus 7 have reached six million and are expected to reach eight million units before the expected launch of the second-generation model in June 2013, the sources said. The Nexus 7 and Kindle Fire have driven vendors to develop inexpensive 7-inch tablet models instead of 10-inch ones, the sources indicated.
[Source: Digitimes]