It's that time of the year again when people realize how much weight they gained during the holiday season. As such, most people resolve to hit the gym and get fit. But if your goal is to have a muscular physique, then you need to pay attention to what you eat. It is important to incorporate high protein foods into your daily diet.
When it comes to building muscles, a great workout is just the beginning. You can't just exercise and expect to become bigger and stronger. Diet also plays an important role in building muscles. You can workout all you want, but you will never achieve the physique of your dreams if your diet isn't in check.
Anyone who wants to build muscles should increase their protein consumption. Why? It's because protein is important for muscle building. Protein is made up of amino acids, which your body needs for protein synthesis. Unfortunately, your body can't make it on its own. Without them, your muscles will simply not grow. Supplementing your diet with high-protein foods is the best way to get essential amino acids that your body needs for protein synthesis. This is the reason why most men drink protein shakes after working out.
Here are 7 high protein foods that will help build muscles and lose fat.
Chicken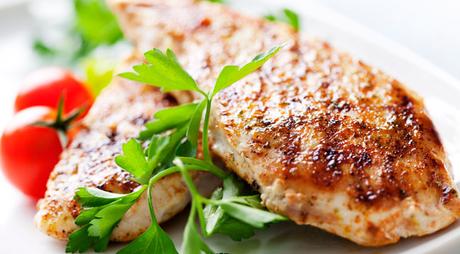 Image Source: www.muscleandfitness.com
Chicken is a great source of protein. It is also packed with B vitamins such as B3 and B6, which helps lower your bad cholesterol levels, support your brain health, and lowering your risk of cardiovascular diseases.
Go ahead and chow down on chicken breasts. It has a higher protein-to-fat ratio than any other part of the chicken and supplies over 30% of your recommended daily requirement for protein. Plus, it is low in fat, versatile, convenient. In addition to making your muscles bigger and stronger, this white meat wonder will help you successfully navigate the stress/recovery/growth cycle.
Beef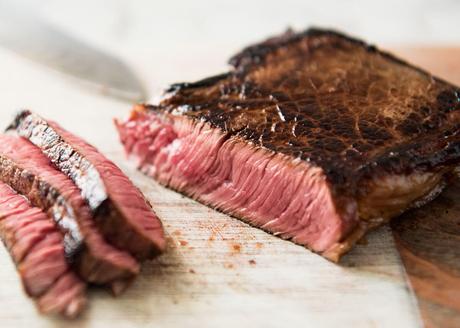 Image Source: www.recipetineats.com
Beef has remained at the top of the list of best muscle-building foods. It is a rich source of high-quality protein, vitamin A, vitamin E, and antioxidants. It is also a major source of zinc, iron, phosphorus, and Vitamin B12. All these vitamins and micronutrients are essential for muscle building and athletic performance.
Beef is one of the best high protein foods that you can find. Bodybuilders all over the world are trading chicken breast for a thick steak. It contains more than 80% protein on a dry-weight basis. Look for extra lean meat cuts like loins or rounds for maximum muscle impact with minimum calories.
Fish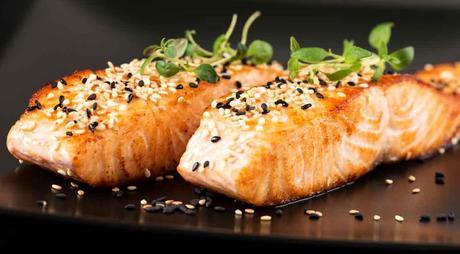 Image Source: www.muscleandfitness.com
Like poultry, fish is loaded with high-quality protein. However, the protein found in fish isn't as highly regarded as other types of meat. But that doesn't mean that you shouldn't include them in your bodybuilding nutrition plan.
Fatty fish is an excellent source of Omega 3 fatty acids, which helps reduce the risk of developing high blood pressure, high cholesterol, and cardiovascular diseases. Not only is it heart-healthy, it also helps reduce inflammation. It can also shorten your recovery time between workouts.
Incorporate fatty fish like sardines, tuna, trout, salmon, and herring into your diet. Not only will it enhance your protein intake and build muscles, it is also good for your health.
Eggs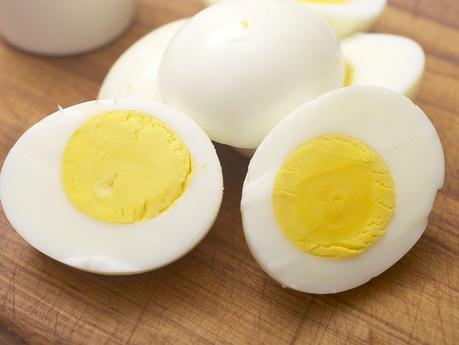 Image Source: www.seriouseats.com
For years, eggs have been considered more of a health risk than a healthy food. Sure, egg yolks do contain fats (5 grams), but only 1.6 grams of this is saturated fat. Don't be scared to eat eggs.
Eggs are an excellent high protein food option. In fact, it is one of the most versatile and complete foods available. Besides protein, it is also packed with essential amino acids, vitamin D, choline, and the right kind of fat. For those who are looking to build some serious muscles, you should make eggs a part of your meals. In fact, we encourage you to increase your egg intake.
Almonds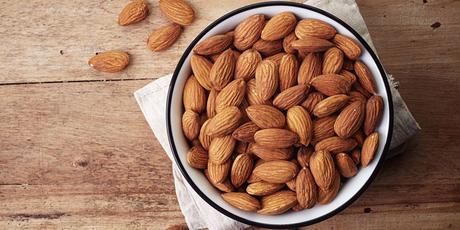 Image Source: www.bbcgoodfood.com
Almonds are the perfect snack for bodybuilders. Not only will it provide you with an optimal blend of protein, it will also provide you with the energy you need before a workout. Packed with protein, nature's magic bullets can also help you build muscles.
A quarter cup of almonds contains 8 grams of protein and is also packed with a high amount of magnesium, which helps boost energy. Although nuts are considered as a healthy snack, they are also high in fats and calories. Make sure that you limit your consumption to about one-fourth of a cup. This is especially important if you're watching your weight. If you eat more than that, your body will be storing fat instead of building muscles.
Cottage cheese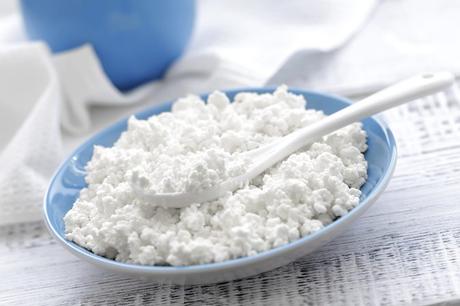 Image Source: https://www.livestrong.com
Apparently, the diet staple of a 1970s housewife is perfect for bodybuilders like you. In fact, its protein content may be comparable to that of an egg. A cup of cottage cheese contains about 28 grams of protein, 250 grams of calcium, and 163 calories. It is one of those foods that should be included on every bodybuilder's grocery list. Unfortunately, this protein superstar is afforded secondary status.
Cottage cheese is not only rich in protein, it also contains vitamin B12. There is no doubt that the cottage cheese deserves a place on a musclehead's plate. Make sure, though, that you pick up the low variety.
Greek yogurt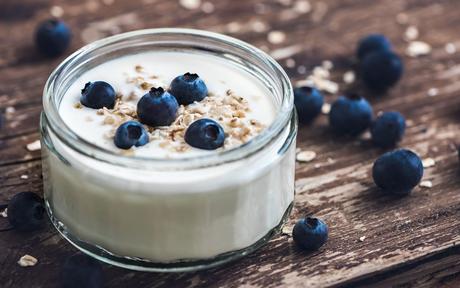 Image Source: www.blog.myfitnesspal.com
For those who are looking for high protein foods that are healthy and delicious, this may be the answer you are looking for. Greek yogurt isn't just your average yogurt. In fact, it is made by straining excess liquid and carbohydrates from the product. The end result is a thicker product that packs twice as much protein than the regular yogurt. This should be a staple of any muscle-building diet.
Greek yogurt is the ideal workout partner. It is packed with muscle-nourishing nutrients such as protein, vitamin D, and calcium. All of which are essential for muscle growth. For best results, always choose the plain variety. You can also throw in some fruits for added flavor.
Comments
comments