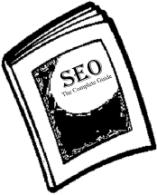 Ecommerce sites can be very profitable, but to ensure that it will have enough traffic, you should be aware of how to get the most traffic possible. Without a good SEO strategy, your site won't be ranked, gain authority, or be successful. So to ensure you have a successful ecommerce experience, let's take a look at some great tips that you should be aware of.
Unique Product Descriptions
One problem a lot of ecommerce sites run into is the lack of good product descriptions. Either they are too short, are not unique, or have been used multiple times before for similar products. You should come up with something that search engines can tell is different. Not only does this help with SEO, but it will also help conversion rates for your site.
Avoid Duplicate Content
You might not realize it, but it is really easy to have duplicate content on your site with ecommerce. Either your product descriptions are too similar, your content isn't unique, or a competitor's site has the same type of descriptions as you. Since ecommerce sites don't have much content on their product pages, it can be really easy to fall into a situation where your site is full of duplicate content and gets punished by search engines. The best thing to do is use a tool, such as CopyScape, to help catch any content that might need to be changed.
Watch Keyword Density
Using a word to many times can throw search engines off and also might even get you punished for trying to "keyword stuff". Since a lot of the separate pages might not have much text on them, you should be aware of every single word that is used and ensure that everything sounds natural and doesn't repeat certain words too many times.
Use Product Names and A Keyword Within Product Pages & URLs
Titles & URLs are an important part of SEO that should be thought of when making new pages. You should not only just include what the product is called, but include some type of keyword that will assist in ranking you when someone is unaware of what you named your product. This gets you covered on multiple fronts. If someone is searching for your particular product, they will use the name, but if they are just looking for your product type, they will use the keyword. Either way, you are trying to attract them before they get to your competitors.
Start a Blog
Having a blog is such a great way to increase your rankings and help your SEO efforts. Since ecommerce sites don't have much content other than product descriptions etc, it can be really good for you to have consistent content being published. More content means more attention from search engines, more traffic, more unique text, and more marketing options. On top of marketing your ecommerce products, you can also market your blog to find more traffic. Using social media to promote your blog can really help out with SEO due to all of the social sharing and interactions.
Use Video Descriptions
Instead of just having text descriptions, you should try to introduce some videos into your website. Search engines love videos because people love videos. It is proven that people are more likely focus and pay attention to a video than they are going to read and comprehend text. Not only will your rankings rise, but your conversion rates will be much better and your overall user experience will be much higher.
Allow Reviews
Customer Reviews are a great way to keep new content coming to your site and getting the attention of search engines. Not only that, but reviews will also include keywords that will help you rank in multiple different search terms. It can be a great addition to any ecommerce site. If you look at all of the major ecommerce sites, they all allow their customers to write reviews about their products. If a consumer is on your site and they have never done business with you before, they will feel much more comfortable after they have read what other people's experiences have been like with your company.
See more tips on ecommerce SEO.