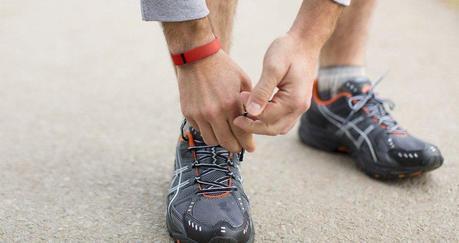 Committing to a healthier lifestyle takes work. It means adapting to new eating habits and embracing physical activities on numerous occasions throughout the week. Some find it easier working with a personal trainer. Others deem it more efficient (and affordable) to accomplish their weight-loss goals through the use of a smartphone, which is something we know all too well having put together a list of the 5 Best Fitness Apps for 2015.
That's not to say you can't have the best of the worlds, as fitness trackers are proving that exact solution-collecting biometric data based on daily activities and motivating users to reach their fitness goals. With the wearable category seeing an influx of devices over the past several months, choosing an activity band can just be as intimidating as taking your first steps on the treadmill.
Which is why after testing the market's best offerings, we decided to step in the spotter role and lift the weight off your shoulders by narrowing the selection process. Here are a couple of models worth sharing a workout with.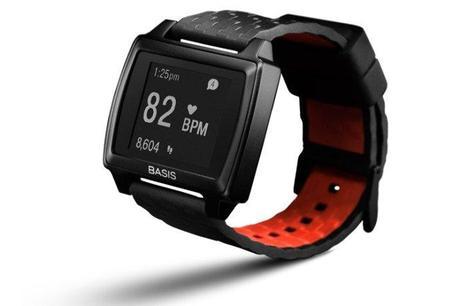 Basis hybrid wearable is a health-centric beast thanks impart to its automated and multi-functional maintenance. Underneath the handsome digital watch is a suite of sensors engineered to capture real-time heart rate and sleep analytics, along with skin temperature and sweat levels. Adding to its hi-tech presence is the option of receiving smartphone notifications across a touch-sensitive Gorilla Glass 3 display. The Peak's four-day battery life ceiling also crushes that of any Android Wear device.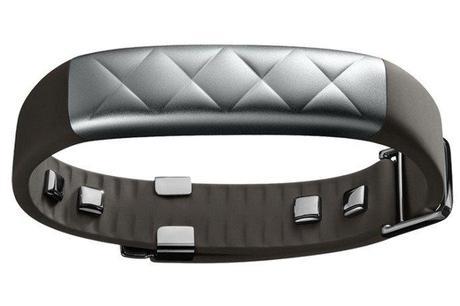 Smaller, yet more advanced than its predecessor, the Up3 incorporates biometric sensors to monitor full body performance. The company's proprietary UP app continues to spearhead the experience by encouraging activity and shaping your fitness routines. It can identify workouts and perform detailed sleep tracking as well. Jawbone looks to extend the shelf life of its latest creation by confirming the release of over-the-air updates that allow the device to gather data on respiration and hydration.
Don't be fooled by the inexpensive price tag. In fact, Misfit's accessorized activity tracker has garnered commercial success over the past year more for its style and versatility. The Flash takes on a clever metal disc form, comes multi-platform-ready (iOS and Android), and does a surprisingly good job with tracking both physical and sleep activity. Not to mention, unlike other trackers, it can also be worn as a necklace or clip-on accessory.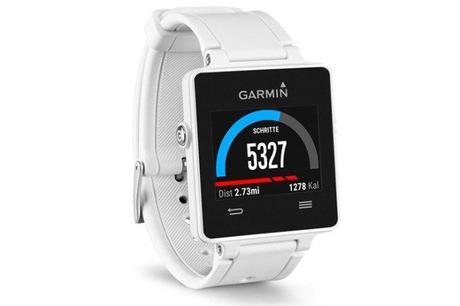 A GPS-enabled smartwatch made for the active lifestyle user, the Vívoactive leverages several activity tracking and sports-centric apps that span across different categories. Cycling, golfing, running, and swimming are all accounted for. Garmin's wristwatch embodies endurance with a three-week battery mode built into the interface and a water-resistant build that can sustain up to 50-meters of aqua. MyFitnessPal integration keeps users in-tune with their daily goals too. Cardio freaks looking to boost their performance can invest the extra greenbacks in the heart monitor bundle.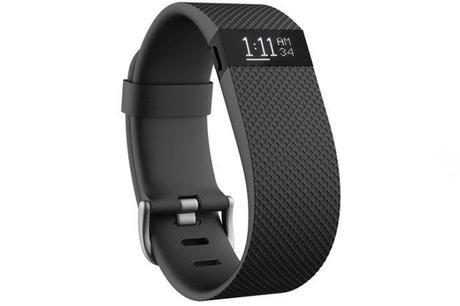 Take everything that made the original Charge a physically rewarding band, add new monitors and continuous heart-rate monitoring, and you have Fitbit's best product to date. The company welcomes an updated version of its accompanying app that's ridiculously easy to use and maps out all of the day's significant stats on a single page. A food-logging system is now built into the ecosystem to search items and scan food barcodes on the go. Plus the patented PurePulse optical heart-rate technology delivers sharp readings and gives runners the freedom to dominate the terrain without the need of strapping anything onto their chest.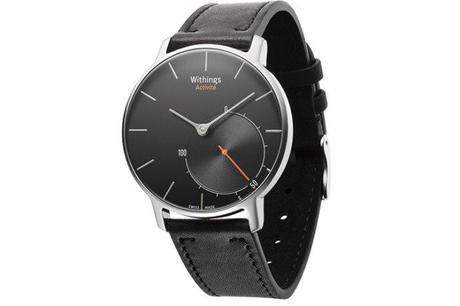 Believe it or not, this luxury wristwatch actually doubles as a fitness tracker, a gorgeously designed one at that. The Withings Activite cloaks hi-tech smart features underneath a frame constructed from carefully machined sapphire, calf leather, and stainless steel. It's through the Withings Health Mate app where the device gauges the calories burned, distance covered, and elevation climbed from your activities. Even more intriguing is the Activite's dexterity to record each burst of activity and determine whether a person is walking, running or swimming. It's just beautifully executed from all ends.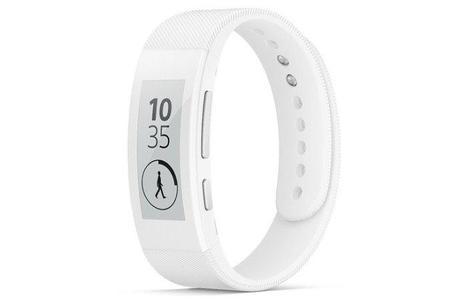 Comfortable, lightweight, and stocked with features-Sony's Android-only wearable does an impressive job of crossing that fine line between a fitness tracker and smartwatch. Sony's LifeLog app not only collates all running, sleeping, and walking data, but also tracks your mobile labor such as time spent playing games and social network use. Though its more unique attributes come in the form of adding a remote shutter release for a smartphone camera and screening calls directly from your wrist.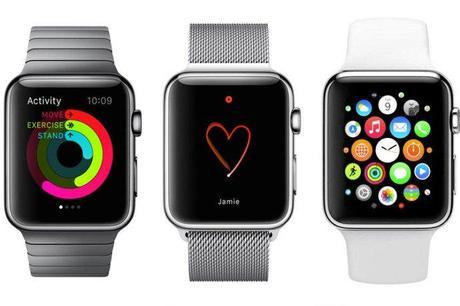 The Cupertino Clan's health initiative will come to fruition upon the launch of its ultramodern timepiece. What makes the Apple Watch such a marquee player is its ability to transform into a full-fledged fitness tool. It will run a cleaner, stripped-down version of iOS that works in unison with the Apple ecosystem and takes advantage of interconnected features. Two separate apps (Activity and Workout) are designed to analyze and monitor workout goals, where as the Health app serves as a hub to store personal body info. The custom heart rate sensor located on the back of the device is being used to measure BPM rates.