This Monday in January is seen as being Blue Monday the most depressing day of the year, that is due to the festive period being more than over and struggling through January still waiting to be paid! Therefore I decided to put together a list of 7 feel good films which I totally love.
Isn't escapism and being made to feel happy one of the main reasons we watch so many films? Well, it certainly is for me so I thought what better day than the most depressing of the year to think about the films that make me very happy!
Cool Runnings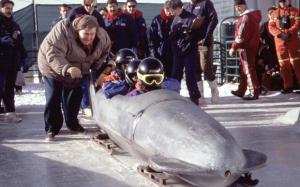 A Jamaican bobsled team shock the Winter Olympics and changed opinions. Throw in John Candy in the 90s and you have one fantastic film that you will really enjoy to watch and smile from start to finish.
What are your feel good films?