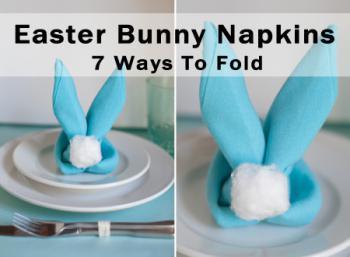 For Easter and for bunny lovers, I thought it's be fun to share my collection of easy ways you can fold adorable bunny napkins to adorn your table.
1. Bunny Tail Napkin Fold
 
Sugar and Charm has their super cute spin on a popular bunny napkin fold. Their easy video tutorial is here.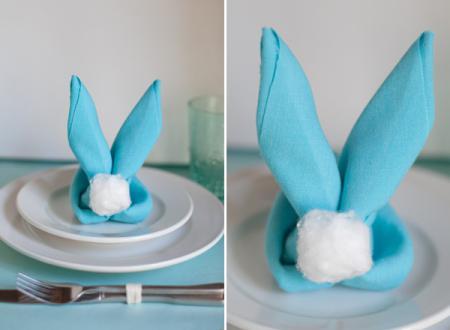 2. Classic Bunny Napkin
Foldings instructions for this classic bunny napkin are all over the web. I liked the ones shown at  Taste of Home. I think the clearest instructions for how to fold them are at GoodHousekeeping.com.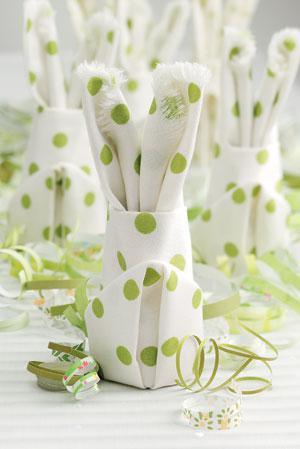 3. Easy Roll Easter Bunny Napkin
This Easter Bunny Napkin is so ridiculously easy, you almost don't need to see the instructions.  Made in the Kitchen has the instuctions here in Italian. But from the pictures, it is easy to tell what to do.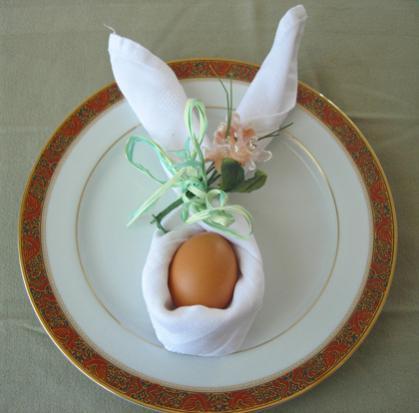 4. Pipe Cleaner Easter Bunny Napkin

Holiday Haven has a super easy way of folding an Easter Bunny Napkin using two napkins a pipe cleaner and one fuzzy puff. The slideboard instructions are here.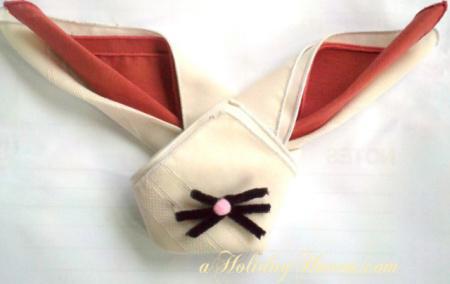 5. Egg Basket Bunny Napkin
Fold Napkins has another cute way to fold bunny shaped napkins. Foldnapkins.com's instructions include presenting the folded napkin in a bowl of colored eggs. I also think it would be fun to put it in almost anything bright and colorful, perhaps colored Peeps or jelly beans.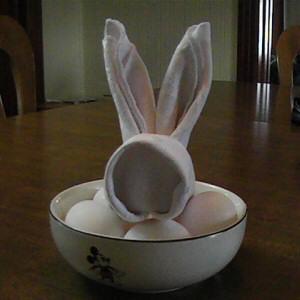 6. Vintage Hankie Bunny Napkins
Resurrection Fern has a nice vintage take on folding Easter bunny napkins. Their instructions for folding them can obviously be used for modern napkins. I thought they look charming.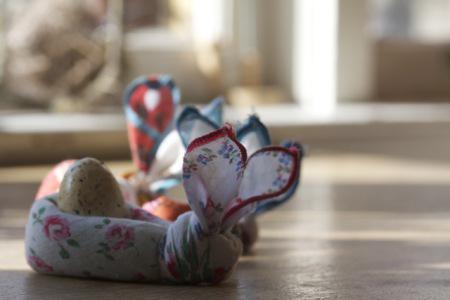 7. Martha Stewart's Easter Bunny Napkin
I think Martha Stewart's Easter Bunny Napkin is a variation of the Classic Easter Bunny Napkin above. But I liked their elegant presentation, and their instructions are great, so I thought it worthy of including here.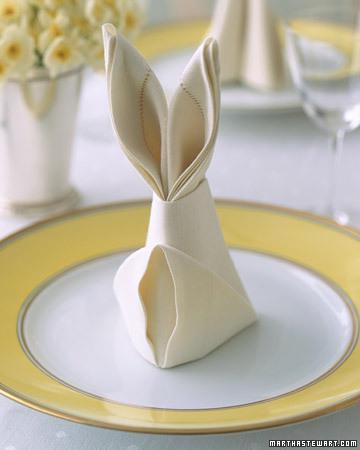 So I hope you enjoyed my collection of some of the easy ways you can fold napkins to add a festive and fun touch to our table.To add an extra boost of cuteness, you may want to add some really adorable Easter themed table accessories like this chick salt and pepper set.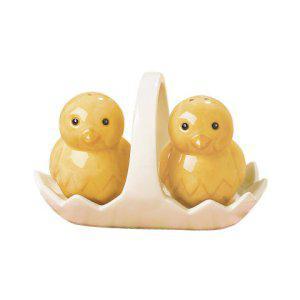 Which is your favorite? Do you have any suggestions for other easy ways to craft a fun and fabulous Easter table?