7 chic ways to rock bell bottom jeans like Jane Birkin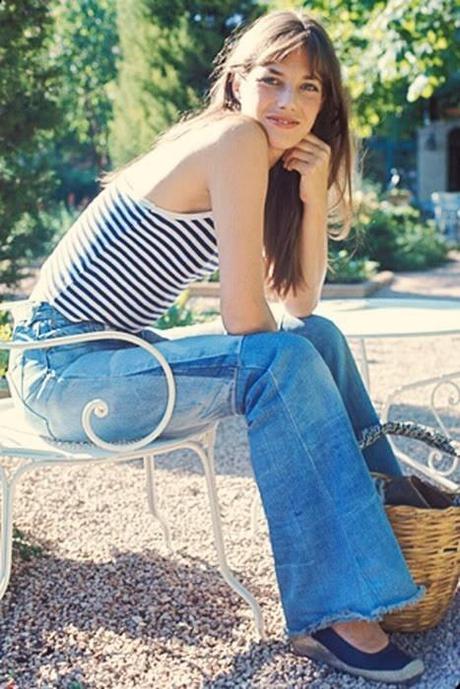 Serious attention to the effortless details is primarily required if you want to achieve that bohemian chic meets classic. They come natural to someone who's so iconic that a Hermes bag has her name. 
There's some advantage with having a badass boyfriend.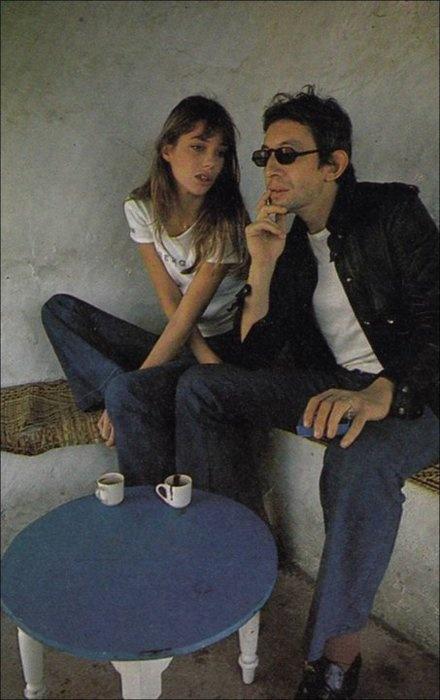 It may help to have some nothing-shorter-than-perfect bangs.
Keep it up and here we go: ingredients for the bell bottom a la Jane
- a hell of a lot of striped tops: tank, T-shirt, short sleeves, long sleeves, bateau neckline (free interpretation, the concept is to highlight that French Riviera flair);
- white blouse cotton gauze long sleeves 
- basket (it could be a tropezienne, it can be a sicilian decorated woven straw basket, and yes little bells hanging are allowed)
- espadrilles (wedges or flat, just don't mess up with the length of the pants, if they are meant to be worn with wedges don't roll them up. Hems exist and they have a reason why.)
- flats they can be ballerinas (Porselli should be the must, although Repetto are not a wrong choice) or horse bit loafers. As per the hem, read above, no kidding.
- turtle neck for a fall version
- silk scarf some "Flora" Gucci print, any horse bit by Hermes wrapped around head or used to cover the basket and avoid intruders inside the bag.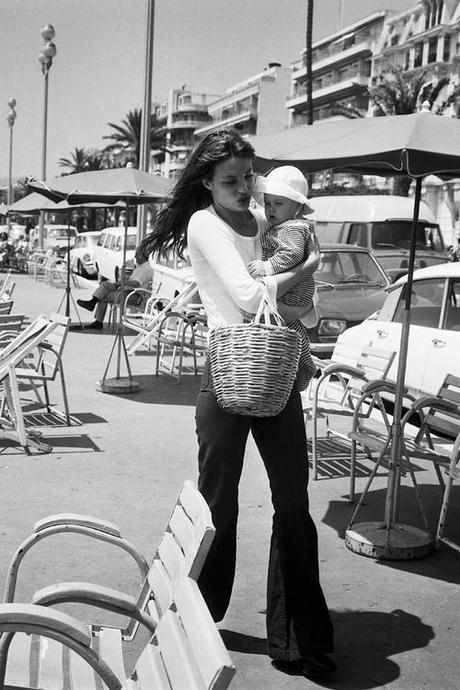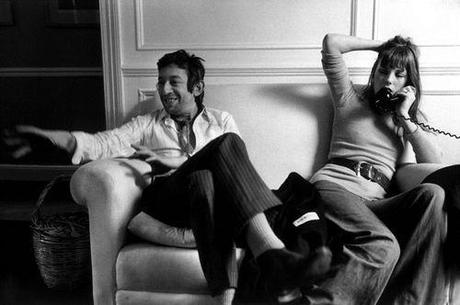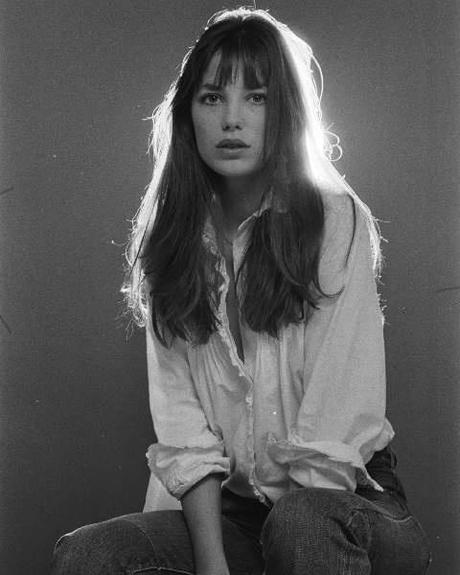 — 24 minutes ago
#

jane birkin
#

bell bottoms
#

silk scarf
#

ballerines
#

white blouse