If you've been living under a rock lately you may have missed the biggest trend you've never heard of. Anime, short for the Japanese 'animation', is defined as a style of animation characterized by vibrant colours, fantastical themes and exaggerated features. The anime style has an affinity with all things overly cute and cuddly – the perfect combination for Halloween costume ideas. Here are a few of the anime inspired Halloween costumes ideas you could consider: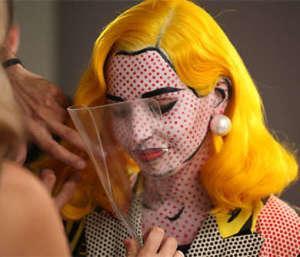 School Girl
The Japanese school-girl craze is huge – and school girls are the heroines in many anime films and series.. Grab a white shirt and add a tie, a short pleated skirt and adorable thigh-high black socks. Couple with a pair of black Mary-Jane's and a black beret for a totally cute anime inspired Halloween costume idea.
Sailor Moon
Named after the massively popular Japanese manga series of the same name, Sailor Moon is one of the most successful anime series in history. She is a middle school student, who with the help of Luna, her talking cat, and the magical brooch which gives her her power, saves the day and stops bad guys. You'll find a gorgeous Sailor Moon costume, along with many other halloween costume ideas, on Spirit Halloween. This one comes with her signature white, blue and red sailor dress, gloves and jewelry.
Bunny
What could be cuter than a fuzzy pink bunny suit? Very cute, and bunnies appear in many anime films. This Halloween costume idea will have you hopping along the street trick-or-treating.
Wonder Woman
In this anime inspired costume you'll make peace and love your first priority this Halloween – oh, and candy of course! You'll kick some ass in this warrior princess costume; with signature character bodice and loincloth, gold helmet headpiece, shoulder guards, arm straps, wristbands and pouch with lasso. Get out there this Halloween!
Bat Baby
You shouldn't get to have all the fun this Halloween! Spread the cuteness through the family with this adorable toddler's anime themed costume. Bats are very popular in Japanese fashion and appear in many anime films. Your little one will look so cute in this outfit it'll drive you batty! Wrap them up in this cozy black and purple bat suit before you fly around the neighborhood trick-or-treating.
Seras Victoria
My favorite anime heroine from the popular Hellsing anime, Seras wears a police outfit complete with thigh high socks and a VERY short skirt. She also packs a punch with her signature weapon – the harkonnen cannon.
Elephant
Won't work for peanuts – only candy! This Halloween, draw inspiration from one of the cutest animals there is, and a popular subject in anime. This costume looks both cute and cuddly, made of a button-front jumpsuit in polar fleece! You'll be snug and warm out trick-or-treating!
Check out some other awesome animal Halloween costume ideas on: 100 Nerdy Costumes
If you're stuck for Halloween costume ideas this year check out some anime, and channel the inner cuteness and colour within you! Animals, characters, dolls – all are great anime inspired options! Happy Halloween, tanoshimu!