Animal print fabrics are the hot news right now, particularly in velvet, so we thought we would bring a few to your attention. Namely because Amelia is hot for this trend, and is busy doing a mood board for her new sitting room – well it's not new, as in it's a Victorian terrace, but new to Amelia, and her long-suffering other half who, when presented with swatches of fabric and paint just says 'Whatever you like, Amelia'. Now that's my sort of guy!
Obviously 7 animal print fabrics to lust over is only a taster of what's out there but still, it's a tasty selection to start you off with and get you exploring.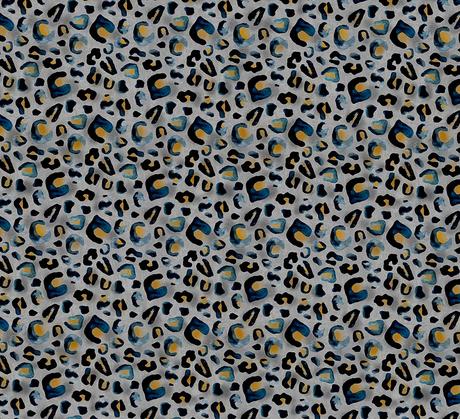 Inky Leopard Velvet Fabric, by Avalana Design, is a beautifully rendered ink and watercolour print that glows in navy, sapphire and smoke gray velvet. Avalana is a new Manchester based brand launched in summer 2018, with all the products made in the UK. It's always nice to support small independent companies and it also means you are getting something that bit more exclusive.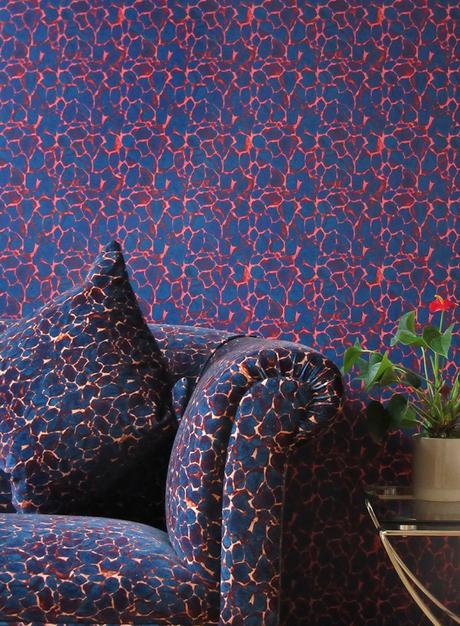 This Giraffe print fabric by Charlotte Jade, from their Into the Wild Collection, is a bold design that comes in 2 colourways. It's always easier to visualize a fabric in your own home when you can see it in situ on a product. Again another British brand, founded by artist Charlotte O'Reilly in 2015, with all products made in the UK.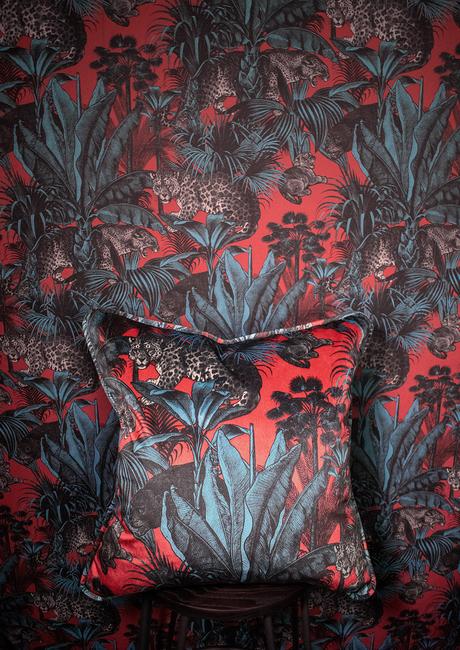 If you are looking for a design that features exotic animals as opposed to just the pattern, then Faunacation by Divine Savages is a hot contender, featuring lush tropical foliage and big cats. Bold and brave, but then with a name like Divine Savages you would expect something a little different! Founded in London in 2016 by husbands Jamie Watkins and Tom Kennedy, they bring a twist of the unexpected to interiors.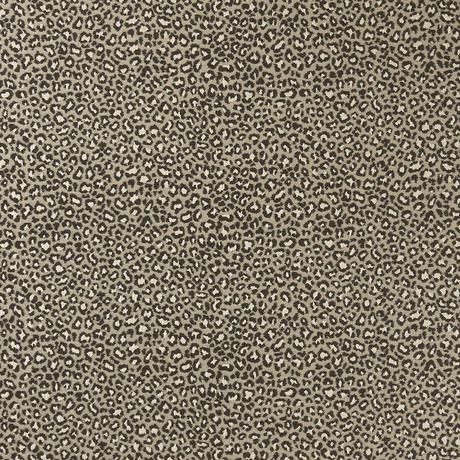 Ocelot Noir by Clarke & Clarke is a fabulous print that this photo does not do justice to. Amelia has a sample of this and it really is far more desirable in the flesh. Available in several colourways, it has a lovely sheen to the finish that shouts to be stroked. Also, it looks quite similar to a House of Hackney print, but at half the price it's a more affordable option.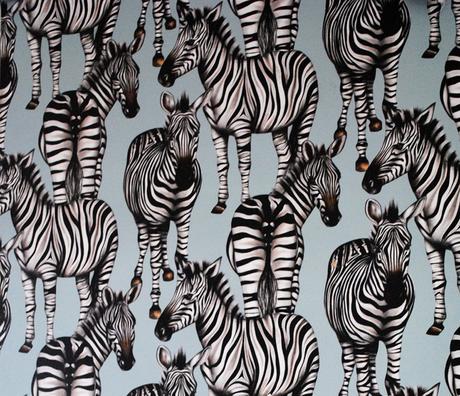 Another Charlotte Jade print, this time featuring thoughtful looking zebras. Not just the preserve of children anymore these wonderful creatures would look amazing on an armchair for a really eye-catching statement piece, although not for the more conservative amongst you!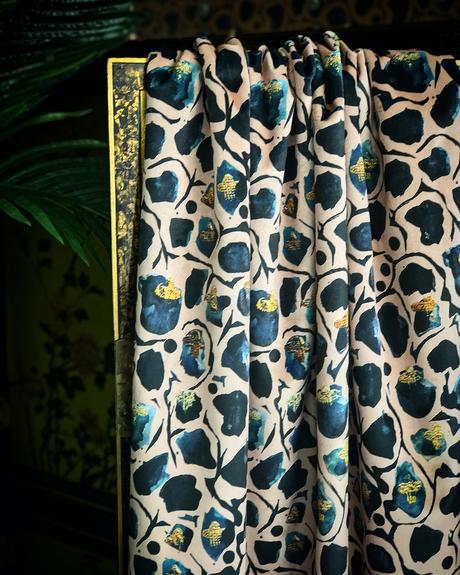 Blush Pink Giraffe Velvet by Anna Hayman is a beautifully reinterpreted giraffe print from a small design company that are happy to adapt either the scale, or palette of a design, to suit your interior needs. Anna creates prints the old fashioned way, using linocuts which are then digitally printed. She describes her work as "sixties cum thirties with a cool chic edge".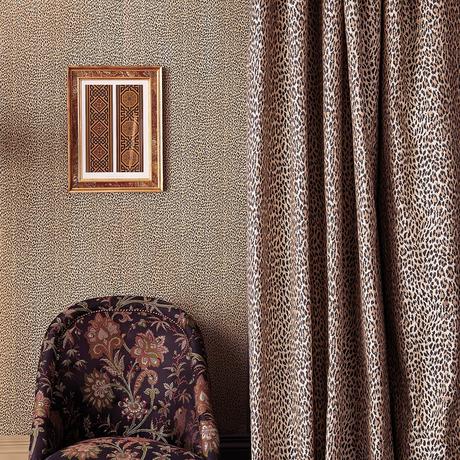 House of Hackney doesn't need an introduction really, does it? It's a brand that inspires and delights, at a cost! 'Wild Card', a reimagining of leopard print looks so cool as matching wallpaper and curtains – a great way to have a small scale pattern base for exotic and original interiors. Load on the pattern with furniture and accessories for drama, or keep it simple and monochromatic for sleekness.
So, what do you think of animal print fabrics? Is it lust or loath for you? Certainly a trend that requires some subtlety, I think. Maybe you're ahead of the game and you have a window, or a chair or two, in animal prints. I'm limited with windows as I have shutters at the front and fairly new roman blinds at the back, but I couldn't resist a few velvet leopard print cushions to jazz up my gorgeous green sofa. With so many extravagant designs out there, happy animal print hunting!
Jacqui x