Weekend Warriors 2-3 Free Trade Ultras
Berwick Charities Cup Quarter-Final
Saturday 20th July 2019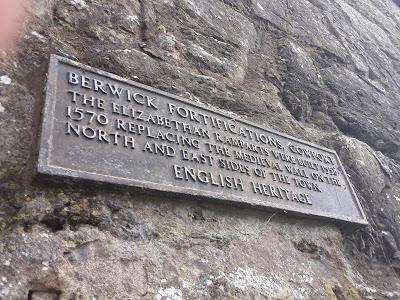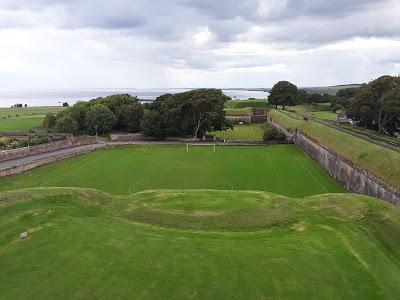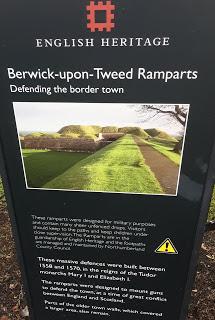 The Berwick Charities Cup is one of the oldest charity football competitions in the north-east, which stretches way back to the late 19th century and involves teams from both sides of the border. The competition is held from May until August with a group and knockout stage all played at The Stanks.


The Stanks

, 

Magdalene Fields

Berwick-upon-Tweed TD15 1NE

The Stanks are adjacent to the old Elizabethan fortified town walls which runs parallel with one side of the pitch. Access to the pitch is through a very narrow archway through the walls, with the changing rooms in an old stone building on the outside.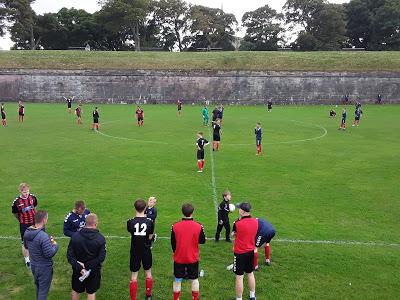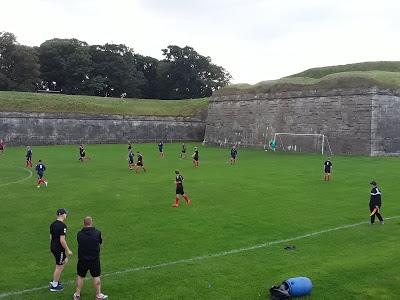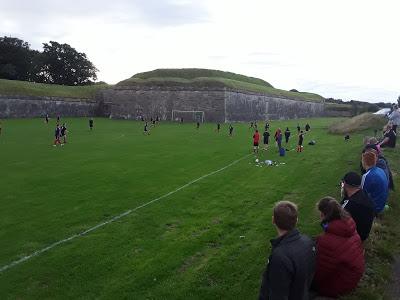 The Berwick Charities Cup has now reached the quarter-final stage;
Fixtures/results(will keep updated)
1.Thursday 18th July - Eyemouth Ams 2-0 BASU Adults
2.Saturday 20th July -
The Weekend Warriors 2-3 The Free Trade Ultras
3.Tuesday 23rd July - Alnmouth v The Two Moons
4.Wednesday 24th July - Rugby Club v The Ammies
Semi Finals: 27th/30th July 
Finals 2nd Aug- Crammond Cup 3rd Aug Grand Final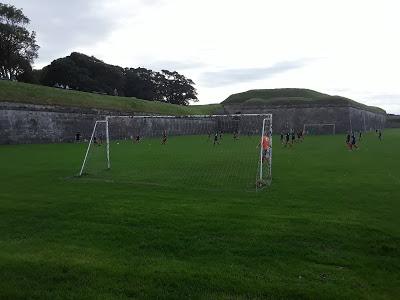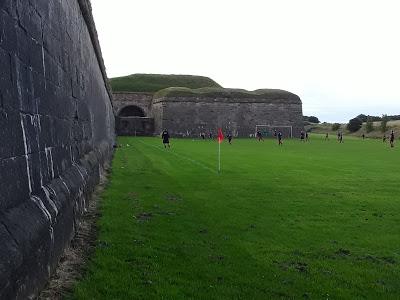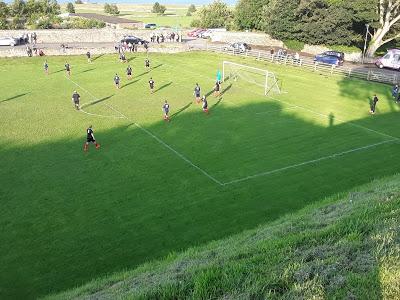 Matchday Facts
The Weekend Warriors 2(Crawford 47 Tait 66)
The Free Trade Ultras 3(Brown 18 Wright 41,88)
6.35pm ko
Att.65hc
I know the football season hasn't really kicked off yet, but I'll be amazed if I see a better match than this during the 2019-20 campaign.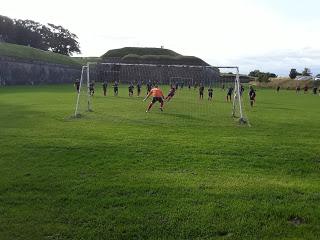 The Free Trade Ultras were 2-0 up at half time with headed goals from Paki Brown and Stewart Potsy Wright. They should have had the tie wrapped up by the break, but the Warriors goalkeeper made some terrific saves including a Brown penalty on 21 minutes(see pic >>).
The Weekend Warriors pulled one back early in the second half with a cheeky backheel shot by John Crawford and grew in confidence, equalising with a strong run and shot from Martyn Tait on 66 minutes.
The match could have gone either way with chances at both ends, but it was finally settled with just two minutes remaining. A free kick on the left was met by Wright, who heading in his second to send the Ultras into the semi-finals.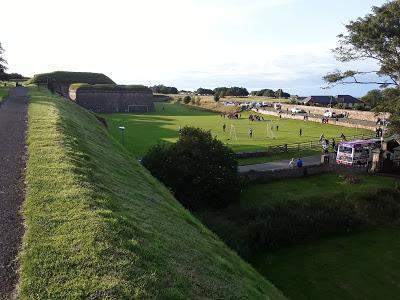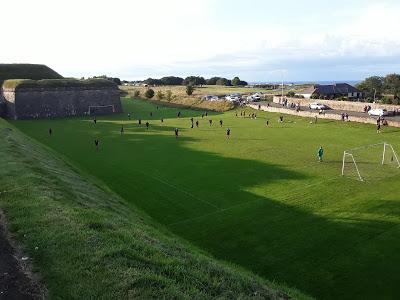 #HeedHopper
65 mile drive door-to-door up the A1.
I was made aware of The Stanks by 
Robert Campion
 and then 
Peter Miles
, who both attended matches at the start of the competition. Since then it seems just about everyone I know with an enthusiastic interest in this hobby have appeared at this unique venue. 

I doubled up this game with a match at Spittal Rovers, just a five minute drive away which I've posted in 

Around The Alliance part 22 

which made it a cracking day of football in Berwick-Upon-Tweed.