St Marys 1947 0-3 Grangetown Boys Club
North Riding FL - Premier Division
Wednesday 17th April 2019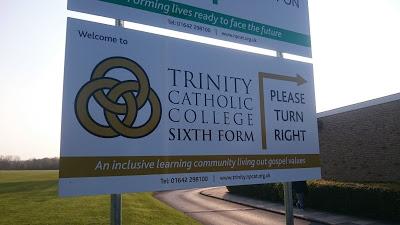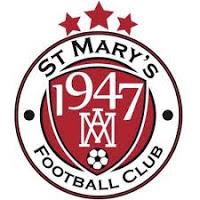 St Marys 1947
r

elocated from Conveys School back to the Trinity Catholic College at the start of this season. The club joined the Teesside League in 2015 and finished 8th in the North Riding League debut season
Trinity Catholic College
Saltersgill Avenue,
Middlesbrough,
TS4 3JW
Trinity Catholic College opened September 2009, after the amalgamation of two of the area's long established schools; Newlands FCJ Specialist Maths and Computing School and St David's Roman Catholic Technology College.
The pitch is railed off at the sides with a pair of perspex dugouts on one side. The changing rooms are a bit of a walk away from the pitch, within the college at the other side of the car park.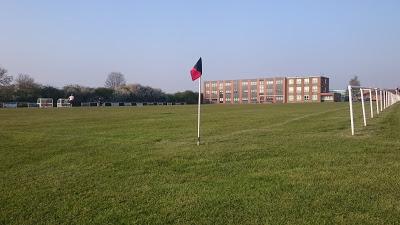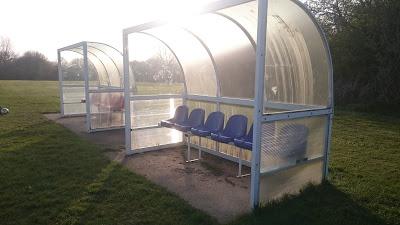 St Marys 1947 (11th) v Grangetown Boys Club(4th)
North Riding Football League - Premier Division matchday 27
6.35pm ko
Att.26hc
Weather:sunny
After plenty of decent chances we had to wait almost an hour for the opening goal when Andrew Doddy knocked in a left wing cross from close range. Two late goals from Lewis Patchett wrapped up the three points for the away side, the second a cracking shot from the edge of the box.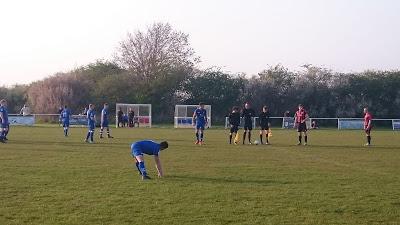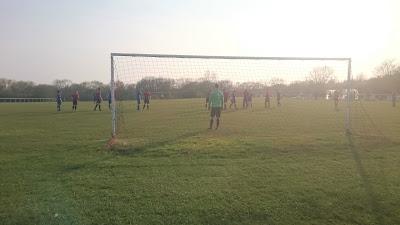 Matchday Stats
SM1947 0
GBC 3 (Doddy 57 Patchett 86,88)
#HeedHopper
40 miles drive door-to-door down the A19 picking up Lee & Katie (and Jade) on the way.
North Riding FL Premier Division grounds visited 11/16