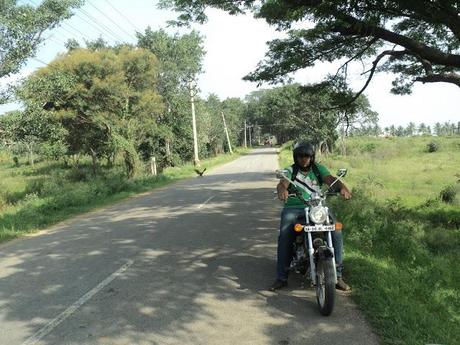 Place:
Mavathur lake, Nelligudde kere & Manchinbele dam.
Distance:
150kms (full circuit).
Directions:
Bengaluru – RRDC – Manchinbele – N.G lake – Bidadi - Mavathur.
Participants:
Chethan(Zethu) > Deepak(Deefu/KBT) > Karthik (Sp).
Bikes:
Zeus > Avenger > Pulsar.
Previous visit:
Maddur Ice breaker.
IN LESS THAN 50 WORDS:
This was another short run to three or rather two reservoirs around the city. A triple reservoir ride turned into double as the third one had turned into a dried up grassland.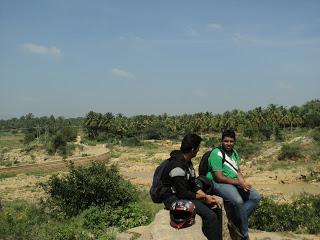 INTRO & PLAN:
Initially the plan was to visit Mavathur lake. But thankfully we combined Manchinbele & Nelligudde lake along with it. Deepu & Zethu were the only ones on the confirmed list. After the plans were confirmed we crashed.
TIME: 23:00 (27/10/2012)
ASSEMBLE:
Yeah I was up about 05:00, did a few push-ups & sit-ups, had a cup of coffee and was all set to go. Left my home at about 06:45 and reached Rajarajeswari Nagar Arch to find Zethu already waiting. After about 30mins Deepu arrived & we left Bangalore.
TIME: 07:30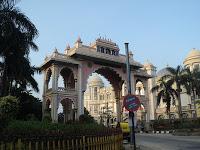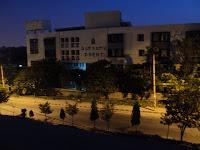 RIDE 1: (Bangalore – Manchinbele)
This was a good 30-35kms stretch. As we left Bangalore, we cruised along SH-17(Mysore road) to pass Kengeri & RRDC. Once we reached RRDC, took a left turn to reach Big Banyan and continued further to reach Manchinbele.
TIME: 08:00
MANCHINBELE: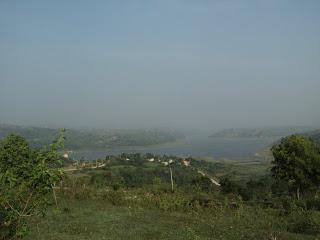 This time the entire reservoir had a mist layer over it. And Savandurga which usually can be clearly seen from here was totally lost in the fog. Spent a good 15-20mins here and left.
NELLIGUDDE KERE: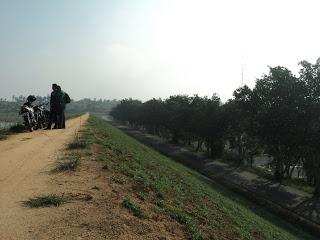 This is not as famous as Manchinbele, but equally beautiful place. It is hardly a 10mins ride from Manchinbele. It had been more than a year since we visited this place. Like last time we rode on the top of the bund and stopped on it to enjoy the lake view. The water levels had gone down considerably due to the lack of rains or rather no rains this season. But the road which runs alongside the bund looked wonderful like always. We spent a few minutes at this place & decided to head further.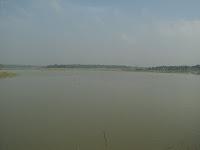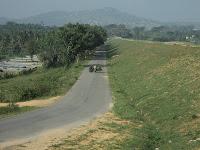 BIDADI BREAKFAST:
A 5mins ride from N.G Lake took us to Bidadi. We pulled over at our regular hotel for some Tatte Idly & Vada. Had some coffee & rode back to the Innovative film city Junction & Took a right deviation here.
TIME: 09:15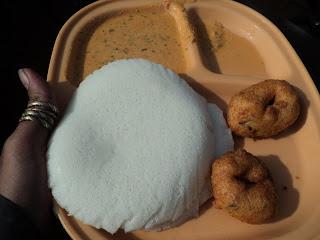 RIDE 2: (Bidadi-Mavathur)
The road which connected Bidadi to Harohalli had a right mixture of good, bad & no roads. Initially the roads looked very promising, wide and neatly laid. As we progressed it got messy. We spotted the 'Vrishabhavati reservoir' as well, trust me you better keep your distance from this one.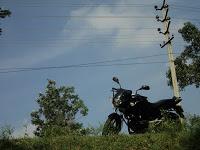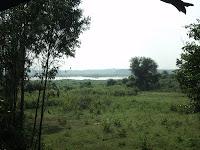 Continuing further we joined Kanakpura road at Harohalli, rode till Jain international school then pulled over. We knew that the deviation to Mavathur was about 5-6kms from this point, so rode carefully for the next few kilometres. Once we found the right deviation a superb off-road ride with green fields around us took us to Mavathur.
TIME: 10:15
MAVATHUR DAM-GRASSLANDS: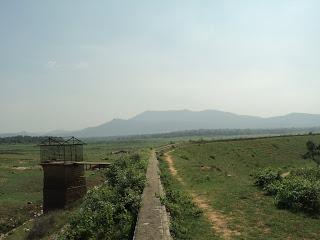 We parked our bikes a few meters from the dam and walked towards it. The canal looked completely dried out, if you think that disappointed us the view beyond the bund completed shattered us.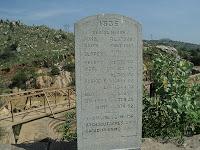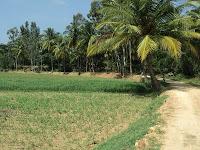 The entire reservoir had completely dried up. The sun was up & it was scorching hot. We were pretty much down in spirit. But then once we spotted 'Bananthi Mari betta' afar we were back on track and scheduled a trek to these hills sometime next year.
TIME: 10:45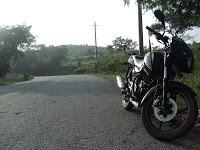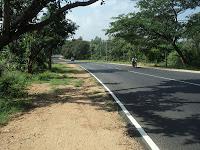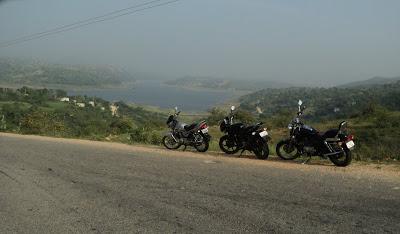 RIDE 3: (Mavathur – Bangalore)
This had to be one the worst stretches ever. The roads are decent but as it was a Sunday, the horrible traffic got on our nerves pretty bad. We usually give a lot of respect for the other vehicles on the road. We kept left and cruised at a slow pace until a shit-head in an Innova tried to run me over expecting me to go off the road & into the lake. We pulled over took a break, then things got pretty serious. We rode towards almost center with our light switched on.  After a about an hour or so we reached back Bangalore at noon.
TIME: 12:00
Then we went to our regular Hoskerehalli Donne Biryani for some heavy lunch then headed home for some rest.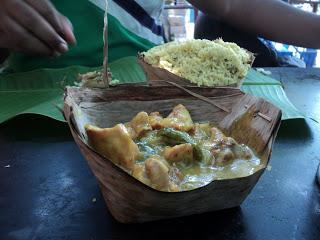 CONCLUSION:
"Mavathur being dried up might have been disappointing. Some of them told riding till there was a waste. But I feel it is these are the runs which bring out the best out of the future runs (hope it made sense, if not, it will). Cheers!!"
Until next time Cia \m/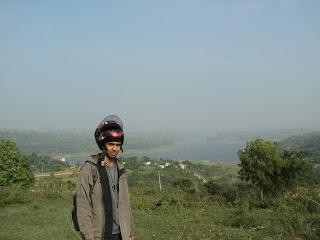 PICASA ALBUM:
MAPS:
View Larger Map