Steeton AFC 1-0 AFC Blackpool
NWCL First Division North
Saturday 18th August 2018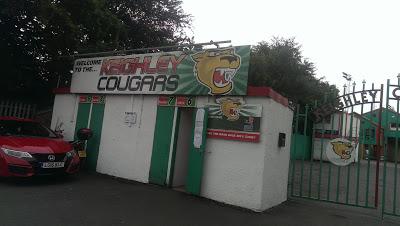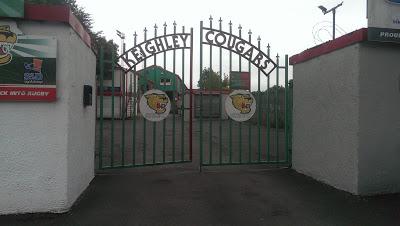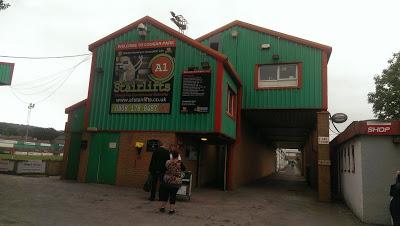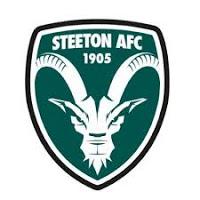 Steeton

i

s a small village in the Metropolitan District of Bradford in West Yorkshire, situated in between Skipton and  Keighley. (population around 4,400)




Steeton AFC

were founded in 1905, winning the Keighley & District League in 1937-38,

1938-39 and 1954-55

and lifting an array of cup honours. In the late fifties they switched to the Craven & District League, which they won in 1959-60, before progressing to the

West Riding County Amateur Football League. Honours:

League Division 2 winners - 1988-89, 2000-01

League Division 1 winners - 2009-10

Premier Division runners Up - 2012-13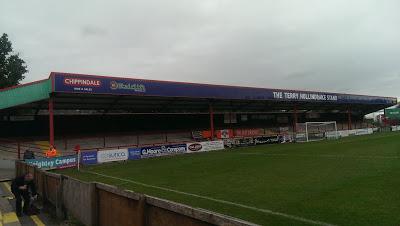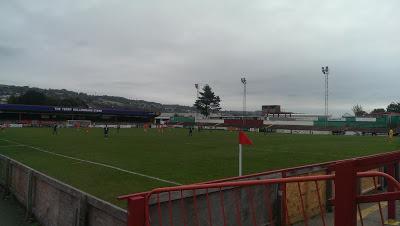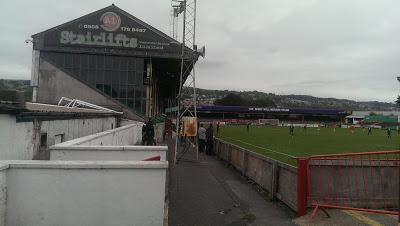 Cougar Park

Royd Ings AvenueKeighleyWest YorkshireBD21 3RF
Capacity 7,800NWCL grounds visited 16/60
The club originally played at the Oaks before moving to The Doris Wells Memorial Field in 1969. The club's ambition to progress to the North West Counties League has seen a switch to Cougar Park for this season, with this fixture being their first match at the stadium.The ground

has been home to Rugby League club Keighley Cougars, since it opened in 1899, when it was known as Lawkholme Lane, until the name change in 1995.  Football was previously played at the ground between 2003 and 2010 when Silsden F.C. were tenants.

The Main Stand is named in honor of Danny Jones who died during a Keighley game in London in 2015. The stand has wooden step seats in a mixture of red and green, with terracing and the dugouts in front. The stand also houses the player changing rooms, clubhouse and backs onto the neighbouring cricket pitch.

The Terry Hollindrake Stand at the north end is fully covered, with the opposite goal and East Stand having open terracing.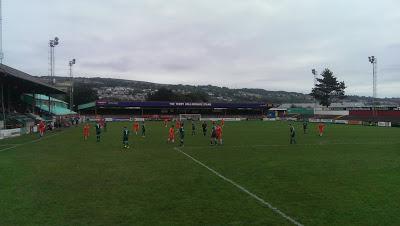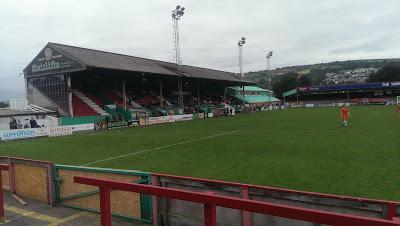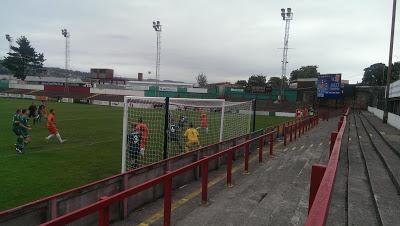 Steeton AFC(7th) v AFC Blackpool(5th)
NWCL - First Division North Matchday 4
3pm ko
It didn't take long for Steeton to get off the mark at their new home. A corner kick from the left was met by the head of Andy Briggs to give his side a fourth minute lead.
Surprisingly that solitary goal settled it, both teams created plenty of chances but neither goalkeeper was really tested. Just like the match at Avro the other week, I saw Steeton take an early lead and hold on for the win, which maintains their solid start to the season with 3 wins out of four.
Matchday Stats & Spondoolicks
SAFC 1(Briggs 4)
AFCB 0
Att.177
Entertainment 5/10
Admission £5
Programme £2
Pin badge £3
Coffee £1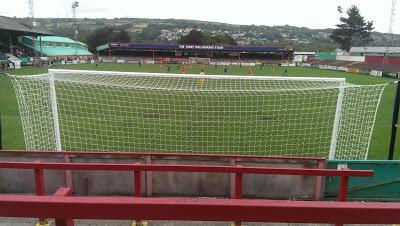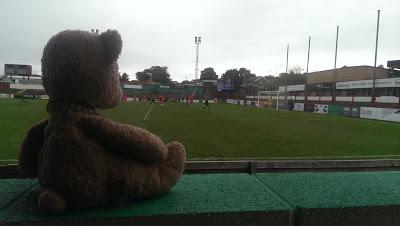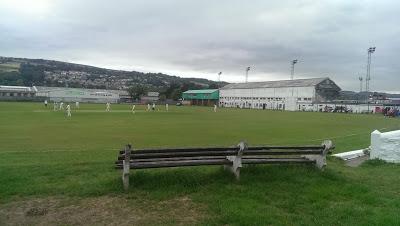 #HeedHopper
A heads down no nonsense shift at work, was followed by a swift drive to Houghton, to cadge a lift off Lee & Katie for the noon departure to West Yorkshire. On route we stopped off for a refreshment break at the Hunters Inn on the A658, before arriving in Keighley just after 2pm, The first port of call was  the Livery Rooms, where I quickly nipped in for a swift half before the match started. After the game we rounded off the afternoon by calling into Otley for a 'Spoons tea and the quite traffic meant we were back hyem at eight bells.