The following is a guest post from Leah Taylor, communications director at BandsInTown. BandsInTown is one of my favorite online tools for musicians, and something I encourage the artists I work with to use on their websites. In addition to the tips Leah shares below, I love how it can be customised to match any website and how easy it is for artists to manage. There are so many awesome things you can do with this app – read on to find out more.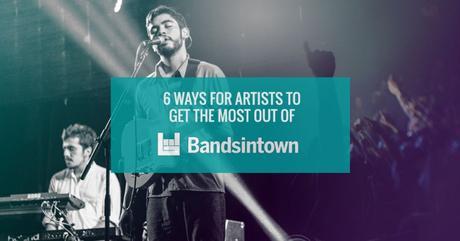 You've built a fanbase, booked a tour, you've perfected your songs, and you've packed the van. However, you may have overlooked the most important step in planning a tour: alerting the masses to get more people to come out to your shows! Nielsen reported Americans are so engrossed in live events that 50% say they've attended a live show in the last year. Touring has already eclipsed record sales as the main source of an artist's income, which is why Bandsintown's Manager platform for artists has become an indispensable promotional tool for alerting fans when you're on tour.
Over 19 million concert-goers use Bandsintown to discover shows, buy tickets and share tour dates with their friends. It automatically generates alerts for your fans through email, mobile notifications and Facebook notifications, and if you use Auto Promote, Twitter Sync, and the website widget, Bandsintown delivers concert alerts to your fans there too. Today Bandsintown powers the tour dates for over 300,000 artists, ensuring fans never miss another live show.
Bandsintown provides a wide range of tools that artists can utilize to engage with existing fans and reach new concert-goers, many of which are not available on any other platform. This post highlights six things you can do right now – for free – to get the most out of Bandsintown for your band.
1. Add Your Tour Dates To Bandsintown
There's no reason your tour information shouldn't reach as many fans as possible, and through Bandsintown, your fans will find and share it. As soon as your tour dates are confirmed, add them to Bandsintown. You can easily do this by adding the Bandsintown Manager app on Facebook and then uploading all of your tour dates and direct ticket links using the unique template Bandsintown offers. You can also manage your tour dates from the road by downloading the app on iOS or Android

2. Sync Your Shows Across The Web
Bandsintown will sync all of your tour dates across the web – even pushing toGoogle Search and YouTube. Be sure to add the Bandsintown Tour Dates Widget to your website or blog to automatically index your tour dates across the web.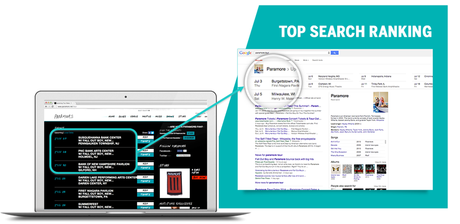 Adding Bandsintown to your YouTube videos and descriptions using YouTube Cards pushes your concert dates in front of the largest audience of 18-34 year-olds on the web, making it easier for fans to discover you and buy tickets to your shows on both the desktop and mobile.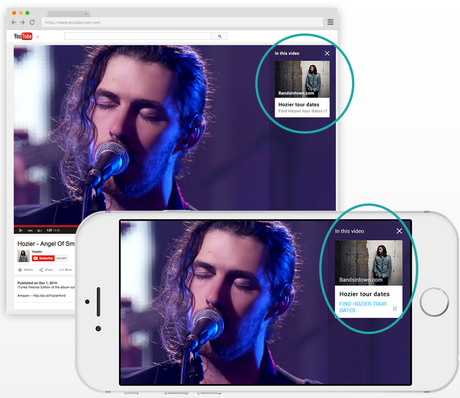 3. Tell Your Fans To Track You On Bandsintown
With the number of concert-goers using Bandsintown rapidly increasing by the day, there's a strong chance a great deal of your die-hard fans are already using the app. However, many of them may not have tracked you on Bandsintown. Building trackers is a great way to connect with ALL of your fans, not just a certain percentage. Think of trackers as an extension of your mailing list. Every time you have a new a show in their area, your trackers will be notified 100% of the time.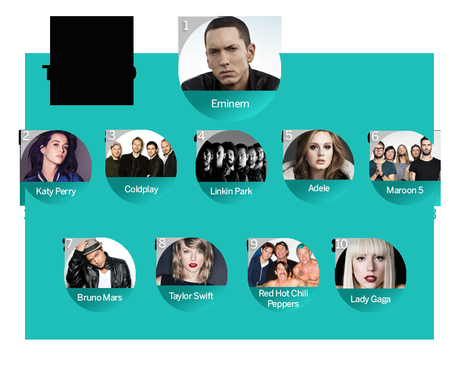 Invite your fans to track you by posting Bandsintown track links to all of your social networks. Want to know how many trackers you have already? Just visit: www.bandsintown.com/yourartistname
4. Share With Your Fans
Your fans want to hear from you all the time, and Bandsintown is there to help. Your artist profile enables you to connect with fans by sharing your tour info, live videos and photos. Not only is this a rad addition for everyone who loves your music, but it helps drive RSVPs and ticket sales for upcoming shows since those who DON'T know you can see and hear your live performances.
Give fans a taste of your own unique sound by uploading a tour trailer video to the header of your tour dates tab. It can be a hype video with live show clips, a simple graphic animation video with tour details, or a personalized video message from your band directly to your fans.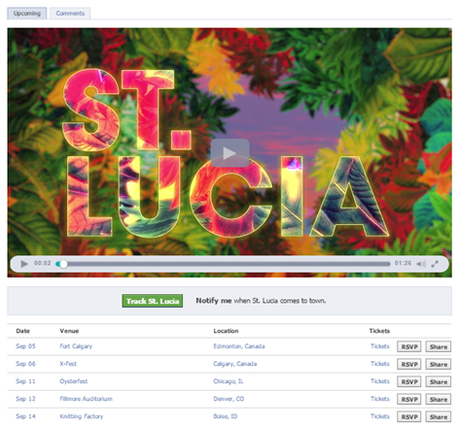 5. Reach Fans At The Peak Moment of Engagement
When fans RSVP to your shows in Bandsintown, you have the option to deliver targeted push notifications directly to those fans before, during or even after the show. These personalized notifications appear on concert-goers phones as if they're coming from the artist directly (see screen shot below). It's free to message RSVP's as often as you like, which is a great way to alert fans of breaking news or to direct them on where to buy your merch.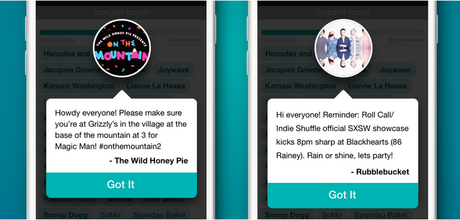 6: Determine Tour
Rout
ing
 Using Bandsintown Analytics
Concert-goer analytics are built into Bandsintown Manager to help artists with many critical decisions such as tour routing, ticket sales, audience targeting and more. We show you where your richest concentration of fans going to your shows are located, where they are RSVPing from and where fans are tracking similar sounding bands so you can broaden your reach.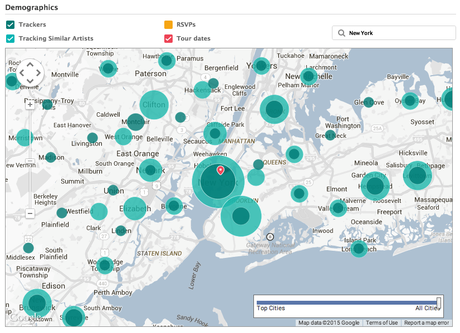 Happy bands, happy fans. That's what Bandsintown is all about. If you have any questions, hit us up at [email protected]
---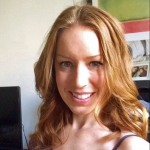 Leah Taylor is the Communications Director for Bandsintown, the premiere destination where artists and fans connect.
Bandsintown improves the concert-going experience for millions of fans around the world and powers the tour dates for 300K+ artists across all music genres. To learn what we do for fans, click here. For artists, click here. For promoters, click here, and for brands, click here.