Silver is an invaluable part of every women's jewellery collection. It is used to make rings, brooches, bracelets, earrings, necklaces, etc. Traditionally, people purchased silver from physical stores. But, as e-commerce business grew, jewellers also started providing options to buy silver online.
Purchasing silver jewellery online can be both fun and risky. A person buys anything online with a preset notion. Silver is not an exception!
Silver jewellery comprises of sterling silver also known as 925 silver, which makes it expensive. A buyer must be assured that his investment is safe and secure.
While jewellery companies follow strict rules in designing these valuable items, you as a buyer should also be vigilant while buying silver online.
Here's a checklist of 6 things you should consider before buying your next silver jewellery.
Things to consider before you buy silver online
1. Know about the current market value of silver
Like we said earlier, silver is a very precious metal. Its price changes based on market fluctuations. Beware of sellers who are selling silver at prices too low. The silver they use might not be pure. You should enquire about the prevailing prices of silver before you agree on a price.
2. Have a deep and honest conversation with the seller
You should always share your doubts with the seller before you purchase any jewel piece. It's time-saving for both of you. There is nothing wrong with clearing your doubts. Ask about the quality, pricing, and other integral details of the item. Authentic jewellers provide their contact numbers on the website. You can call them up for any queries.
3. Be sure about the reputation of the store
You should research about the reputation of the store before you buy any jewellery item from there. You will know a lot about them through their 'about us' section. You can go through the policy page too for knowing about their compliance status.
4. Check for hallmark
All jewellery comes with a hallmark, so is silver. If you are buying sterling silver, you will find an engraving of .925, 925 or 92.5 located anywhere on the jewellery. Hallmark indicates the authenticity of the deal. Online silver jewellery sellers will include the hallmark information on every item.
5. Know about some silver purity testing methods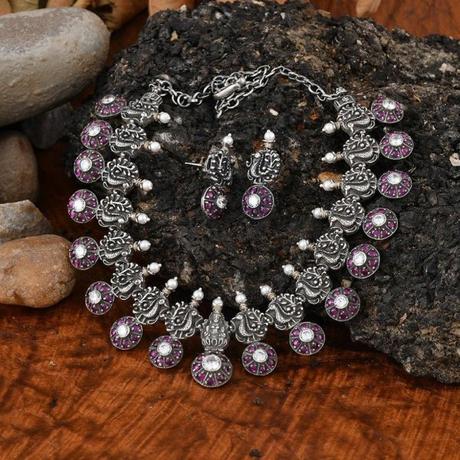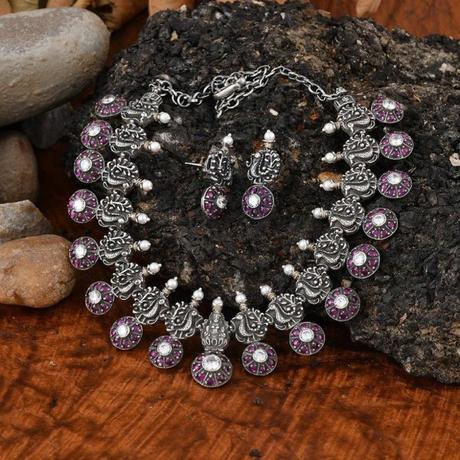 There are several tests which can prove the purity of the silver. For example, you can take a magnet close to a piece of pure silver jewellery. If it latches on to it, then it is not genuine. Authentic silver has no magnetic constituents. You can also rub the silver with a piece of clean white cloth. If you see black marks on the cloth, you have made the right purchase. The black mark is the soot which develops due to oxidation of silver.
6. Go through the return policy
Ensure that you go through the return or refund policy of the silver product. If in any case, you received a wrong or defective product, you should be able to return or get a refund for it.
Buying silver can be a beautiful process if you follow these tips.