Not your average beach vacation spot, Tampa offers plenty of entertainment for thrill-seekers, cultural consumers, and party-goers. Don't miss out on the best Tampa has to offer; plan to include the following six attractions on your itinerary.
Busch Gardens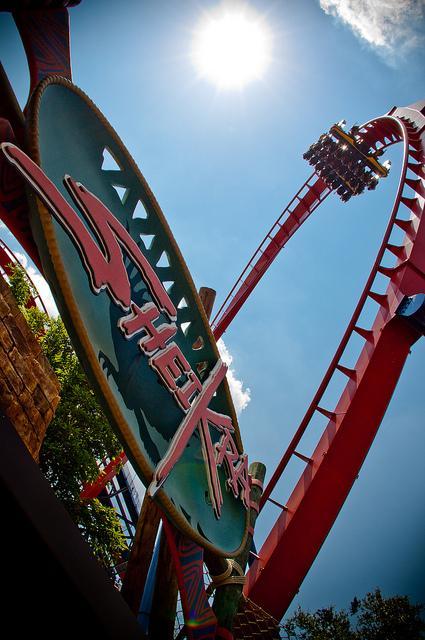 Image via Flickr by Scott Smith
Part zoo, part amusement park, this attraction is well suited for the young and the young-at-heart. The ultra fast Cheetah Hunt coaster and the stomach-flipping SheiKra floorless coaster are both sure to thrill roller coaster fans. Transport yourself to the African Plains on the Serengeti Railway and see giraffe, zebra, and antelope roaming free. The north Tampa site is accessible by car and train.
Ybor City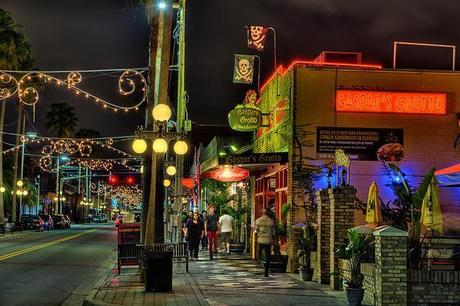 Image via Flickr by Matthew Paulson
The smells, sounds, and tastes of this historic Tampa neighborhood exudes exotic. Known as the Latin Quarter, this former cigar-making town is now a National Historic Landmark. Ybor City is a local hot spot packed with nightclubs, patios, art galleries, and cafes. However, the original red brick buildings, wrought iron balconies, and scent of hand-rolled cigars still remain. Ybor City is within a short drive of downtown Tampa.
Salvador Dali Museum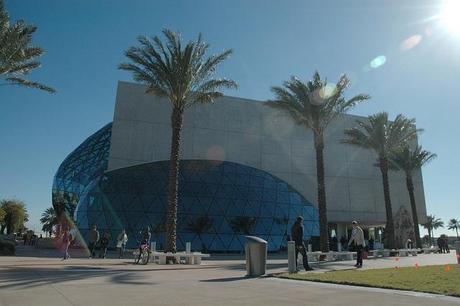 Image via Flickr by Matt Taylor
The stunning beauty of this waterfront building's architecture matches the brilliant display of Salvador Dali art within. Along with a permanent exhibit of Dali works, the museum is continuously curating inspiring works of illusion and surrealism that are worth the drive to St. Petersburg. Visitors can take advantage of the free public tours and free audio guides. After exploring the museum, enjoy a cup of coffee and a Crema Catalana dessert at the on-site cafe's Avant-Garden patio.
Clearwater Beach and Pier 60
A 30- to 50-minute drive from downtown Tampa, this white sand beach is on a narrow island on the west coast of Florida. This must-see destination offers nightly sunset celebrations with artists and musicians, while widespread beach volleyball continues to attract droves of tourists and locals. Late in the afternoon, head over to Pier 60 (pictured above) for busker style entertainment and to buy handcrafted items from local artists.
Caladesi Island State Park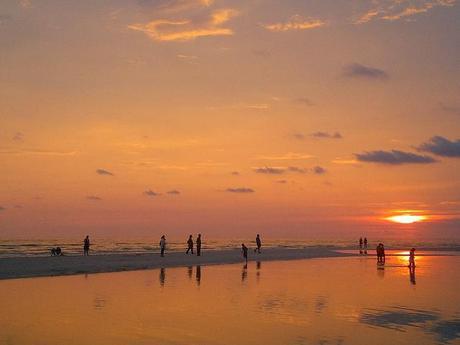 Image via Flickr from Jonathon C. Wheeler
You can't leave Tampa without an exceptional beach experience. Voted America's Best Beach, Caladesi Island State Park is accessible by ferry from Clearwater. Expect quiet sunbathing and calm swimming at this beach, while umbrellas and picnic pavilions are available for rent. Additionally, naturalists will enjoy kayaking the three-mile coastal trail under a canopy of mangroves. Pack your camera—you'll want evidence of the stunning sunsets.
Drynk Nightclub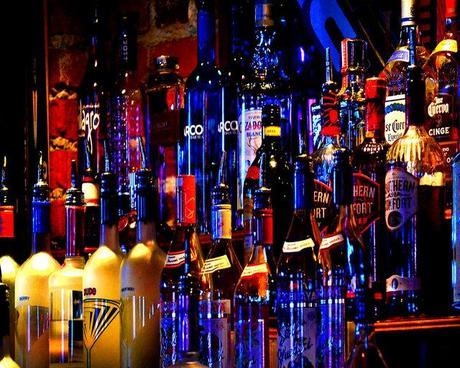 Image via Flickr from John T Howard
Located in the up-and-coming SoHo district, this luxurious bar is where you will find Tampa's young and beautiful "it" crowd. Popular DJs are often brought in to mix the all-night dance parties, while intelligent LED pendants provide 3D lighting. Don't be left at the door of this exclusive club; book a VIP table or get on the guest list before you arrive.
There are many exciting experiences throughout the Tampa region, not just in the downtown area. Prepare to be blown away when you venture out to the six destinations listed here. Don't forget to search for Tampa hotels near these attractions.