Everyone deserves a good night's sleep and well-deserved rest after a long day. And one of the things that can influence the quality of your sleep is your sleeping environment. As a good start, a cozy and comfortable bedroom can help you relax and fall asleep faster. Besides that, you can add things to your bedroom to further boost the quality of rest you get.
To help you out, below are some of the sleeping essentials every home should have: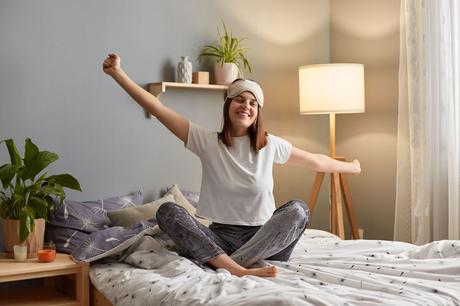 Ensuring that you have a good mattress is vital in promoting better sleep. For one, a good quality mattress can help ensure optimum comfort and prevent back pains and stiff necks, commonly caused by low-grade mattresses.
But with the various mattress types available in the market today, it can be challenging to pick the right one that can ergonomically support your body properly. And while personal preference is usually a good factor to consider when deciding what mattress to get, it can also help to take into account things like your weight, preferred sleeping position, mattress firmness levels, and budget.
You can check out traditional mattresses or explore products like Ecosa Mattress in a Box that can easily be compressed and fit into a box for convenient delivery and transportation.
A durable and quality bed frame is another essential component that can contribute to a good night's sleep. While your mattress's role is to support your body when sleeping, the bed frame supports your mattress. As such, you wouldn't want a less sturdy frame that creaks or squeaks, which can disrupt your sleep. You can opt for a bed frame made from quality and durable materials like solid hardwood or metal.
While it may seem like a bedside table is a decorative element to complete the look of your bedroom, it's also a functional storage space that can organize your things. For one, you can use it to hold favorite and useful items nearby at night, such as a lamp, your phone, or glasses.
Moreover, it can be a practical storage where you can dump clutter, making your room tidier and more organized. This can be helpful since a messy room affects how fast you can fall asleep and influences the quality of sleep you get. Some researchers even suggest clutter can make one feel uneasy, distracted, more stressed, and anxious.
Bed sheets and blankets are essential elements of any bedroom. Aside from helping preserve your mattress's life, they also boost comfort while you doze off. And for most people, a comfy bed can help them destress and lower their anxiety levels, enabling them to fall asleep fast and sleep better.
Besides comfort, bed sheets can also help regulate body temperature, contributing to a more relaxing night's sleep. For instance, cotton, linen, and silk are common bed sheet materials that help keep cool during hot nights. On the other hand, wool and flannel sheets can do wonders in keeping you warm during winter.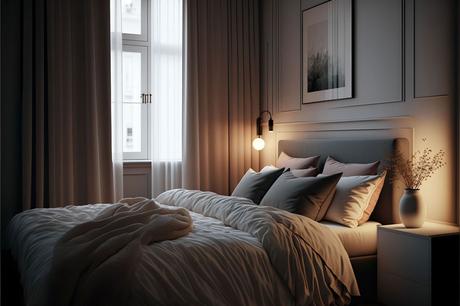 One of the essentials when it comes to sleeping are pillows. Besides being decorative pieces that spruce up your bed, the right pillows offer your head and neck optimum support when sleeping. They play a role in ensuring you wake up pain-free in the morning by promoting good spine alignment.
Like mattresses, pillows come in different varieties. But to help you narrow down your options, consider assessing a pillow based on criteria such as its size and shape, fill, weight, and fabric. Furthermore, don't forget to consider your preferred sleeping position to determine which pillow can offer your body better support when sleeping. Personal preference can also affect what pillows to get. Some people prefer sleeping with a flat and smaller pillow, while others are more comfortable with plush and oversized ones.
Window treatments like curtains are another must-have in your bedroom since they provide you with privacy while also elevating your room's ambiance and aesthetics. Blackout curtains, for instance, can also come in handy in optimizing your sleeping environment since they can help block out light, especially when you need extended sleep in the morning, and regulate your room's temperature.
Your bedroom is considered your personal sanctuary, a place where you retire after a long day and where you should feel comfortable and relaxed the most. And so, it's only common to want to optimize your sleeping environment to promote better sleep quality.
You can take inspiration from this post and start sprucing up your bedroom with the sleeping essentials outlined above.