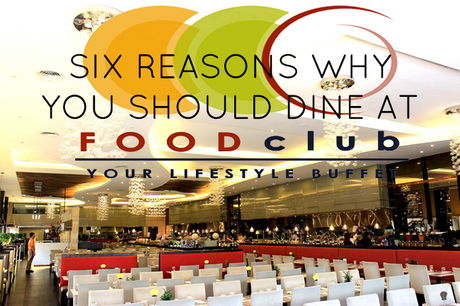 Filipinos love to eat. We love a big serving, as much as possible. Don't deny it! No wonder, buffet style restaurants are such a hit in our country. As a matter of fact, there's at least 3 to 5 (or maybe more) buffet place in every town. One of the newest is The Food Club Manila.
The Food Club Manila is an elegant, almost luxurious lifestyle buffet. Buffets are usually found in hotels, which are too intimidating for some and too costly for others. That's why The Food Club, brought the opulence of the buffet restaurant, outside hotel setting. Still, you will experience a five-star buffet dining experience here.
When they celebrated their 1
st
year anniversary, I was lucky enough to be invited to their bloggers dinner. I must say that I suffered from food coma after that dinner. Wanna know why? Here are the 6 six reasons why you should dine at The Food Club. Valentines or not.
1. SPACIOUS PLACE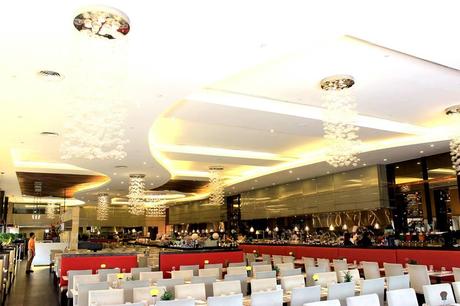 When you're dining buffet style, you don't just need a spacious stomach, but also a spacious place to eat. The Food Club has a very spacious, comfortable, and cozy place! You can easily stand up to get your second (or 4
th
) plate and roam around the restaurant finding what you should eat next. You don't have to worry about the
siksikan moment
here!
2. LONG ARRAY SELECTION OF FOOD / CUISINE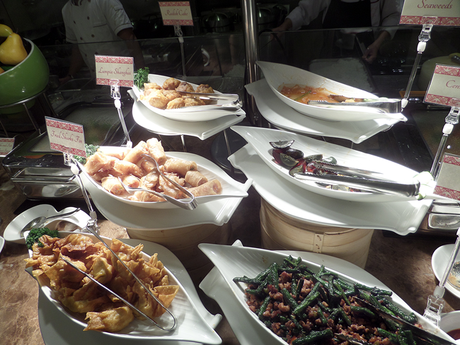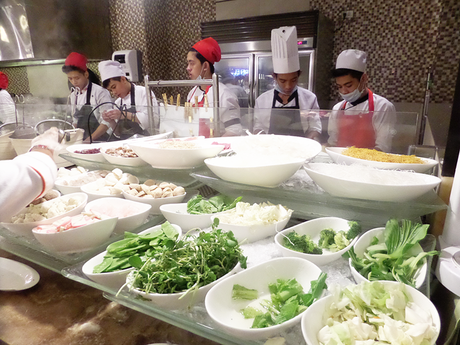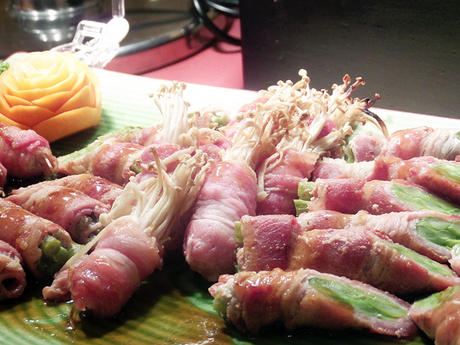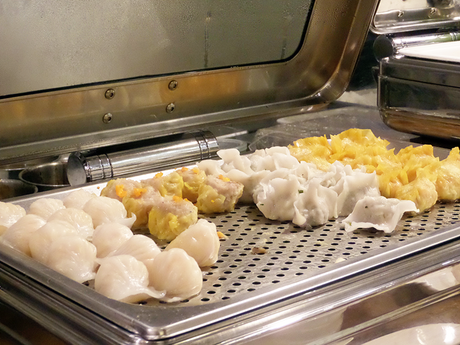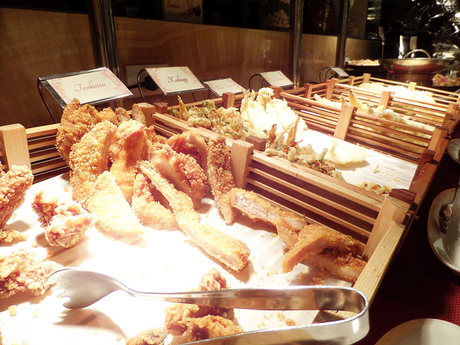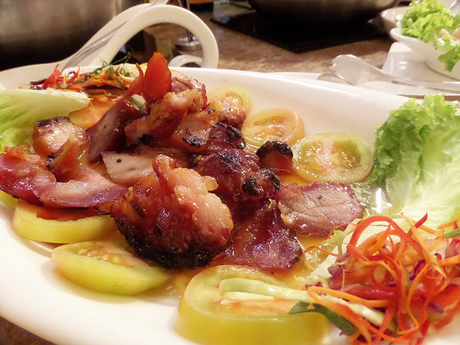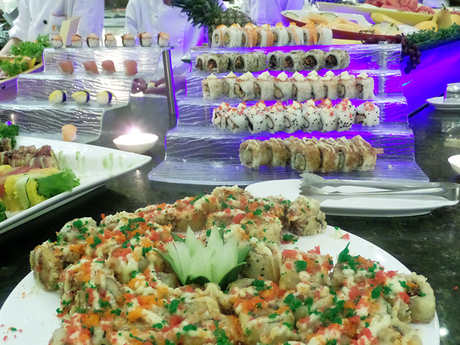 Want Chinese food? There's a separate Chinese Section which features a wide array of authentic Chinese hot food cooked to perfection, a roasting section and dim sum section is what you will definitely enjoy! The Food Club open kitchen restaurant features four major kitchen stations, Asian Kitchen vary from Singaporean, Japanese, Thai, Mongolian, Malaysian and Filipino cuisines, Western Kitchen Station, Cold Kitchen Station and Dessert Kitchen Station.
3. GRILL ALL YOU WANT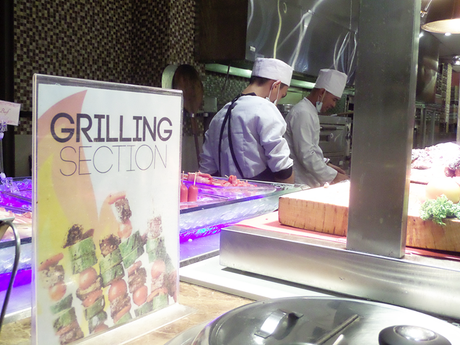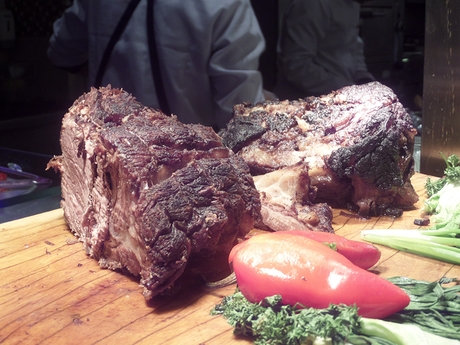 Love anything grilled? No worries, because The Food Club will happily grill anything you want! From hotdogs to meat, they have it! Just sit back, relax, and wait for the yummy grilled foods on your table.
4. 
Drinks, Smoothies, Beer, and Wine. Please!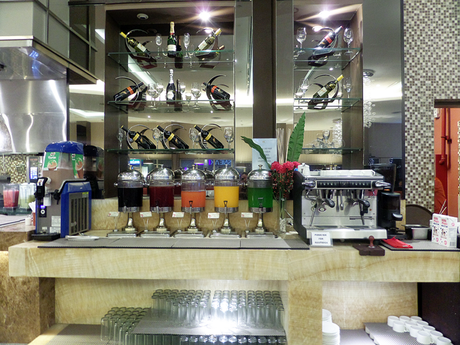 Yes, if you want to chill out after pigging out, just go to the drinks section and ask for a wine or a beer and you'll have it! All for a price of one! Now, you don't need to go to the nearest pub to have a little drink. LOL To fully enjoy the wine, just go to the cheese section.
5. DESSERT TILL IT HURTS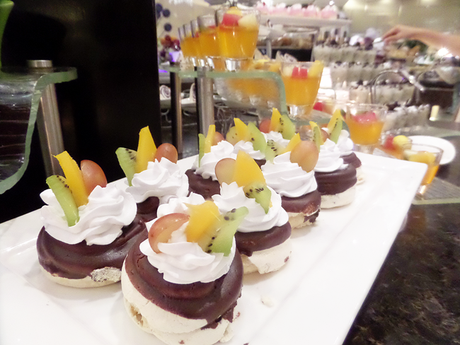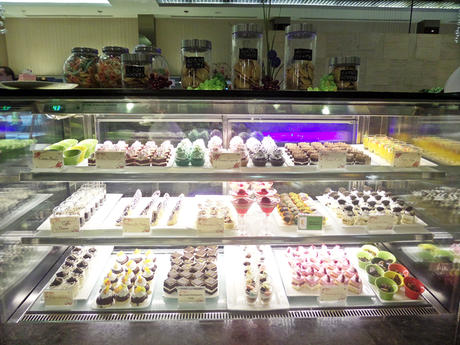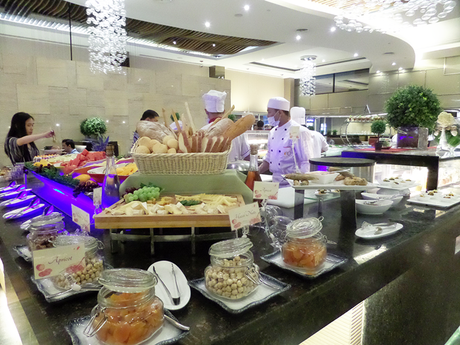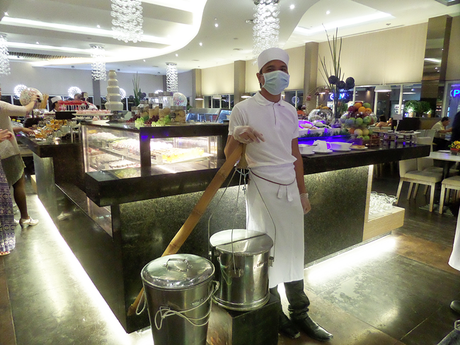 This is the section that I always check every time I'm buffet-ing, and I am really impressed with TFC's dessert section. Crème brulee, ice cream, crepe,
kakanin
, pudding, macaroons, cakes, halo-halo, cookies, and fresh fruits, they have it all. It's heaven! And if you want something light for your dessert,
manong magtataho
is there to serve!
6. CANDIES FOR THE BABIES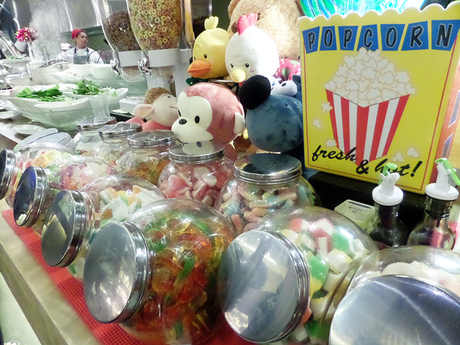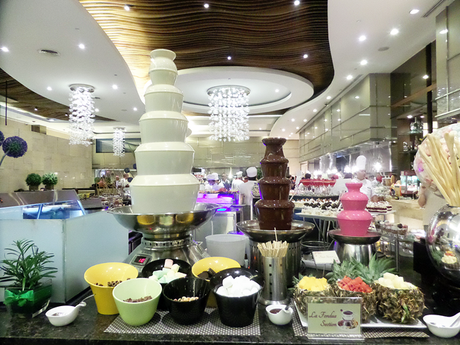 If you think that kids won't enjoy this buffet place, then you are completely wrong! On the side, there's a number of jars full of candies and gummy bears! Popcorn?
Meron din!
Not to mention, the three fondoe of milk chocolate, chocolate, and strawberry.
What now? Did I convince you to dine, or maybe bring your Valentine's date at The Food Club? Hmmm.. If I just did, then go and make a reservation NOW!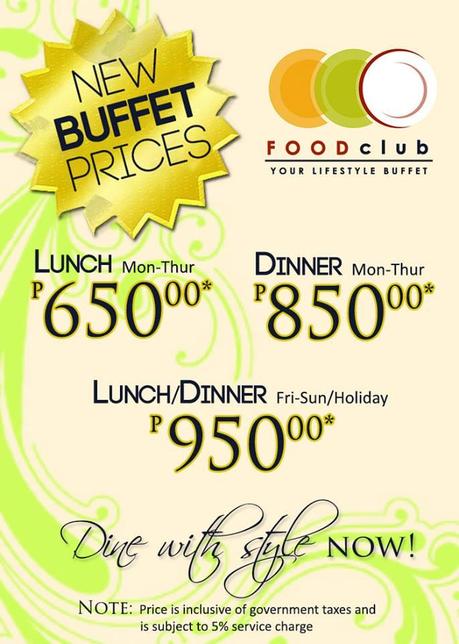 The Food Club Manila
Unit E Bluebaywalk Pres. Diosdado Macapagal Avenue cor. Edsa, Pasay City 
Store hours: Mon-Sun 11:00–14:30, 17:30–22:30
For reservations: www.thefoodclub.com.ph/reservations Phone: 7368001 / 7798673 | Mobile: 09064281669 Email: [email protected] For more information, visit & like The Food Club's Facebook Page www.facebook.com/TheFoodClubPH


With lots of love,
Mish ♥
Facebook | Twitter | Bloglovin | G+ | Instagram
Photo credits to The Food Club (1st & 2nd photo above)
buffet, foods, the food club manila