The pipe relining market in Alexandria has been on a steady rise in the past years. This continued demand for pipe relining helps rebuild its old pipeline infrastructure. There are over 4,200 private dwellings in Alexandria that experience usual pipeline problems. This problem requires assistance from a service provider for pipe relining in Alexandria. Despite the importance of pipe relining, some homeowners do not understand its significance.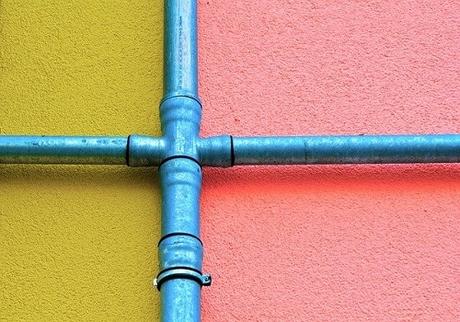 Alexandria experiences extreme temperature during the winter season, due to its geographical location. This severe weather is regarded as a problem. Extremely low temperatures can break pipes, and hence, they will require relining. In such temperatures, the water freezes and becomes ice. This process leads to an expansion in the pipelining that causes an increase in the pressure, resulting in an impaired pipe. With such a situation at loose, it is essential to take appropriate preventive measures to enhance pipeline integrity by employing services like pipe relining.
There are chances of calcification if one's household is in an area containing rock deposits. This salinity of the water may lead to blocked pipes. One must address the blockage with pipe relining to prevent calcification and increase the sewage system's efficiency.
Having trees around the household near pipelines can also cause damage because the roots can puncture the pipes. Additionally, old pipes have reduced integrity as they are more vulnerable to corrosion. An affordable technique to solve these problems is pipelining. The benefits of pipe relining are as follows:
1. Minimal Property Damage
Fixing and cleaning the area after a pipe repair procedure can be very difficult and messy. One of the main benefits of choosing pipe relining over conventional methods is minimal property damage. Pipe relining contributes significantly in the long run and helps prevent damage to well-maintained gardens and pathways.
2. Prevents Root Intrusions and Leaks
Inside the pipe, One adds the epoxy lining to cure the leak, and it can be moulded easily into the breakages and gaps. This action, in turn, creates a faultless pipe within the existing one. This repair helps in eliminating the possibility of further leakages or root invasions.
3. Cost-Effective
Like any other repairs at home, the cost is an essential factor that one must consider when dealing with plumbing and sewage system issues. Compared to the costs of other conventional pipe repair methods, pipe relining is the cheapest and cost-effective method. The actual repair will be more affordable, and along with that, one can save the costs of having to clear the pipes and the recovery processes.
4. Increases Flow
The flow capacity increases because of the epoxy relining. This happens because the lining generates a smooth interior surface in the pipe. It is smoother than concrete, cast iron, or old clay pipe. The deposits resulting from the calcification process will not attach to the epoxy lining used in pipe relining.
5. Long-Lasting
By opting for pipe relining, you get a sewer system that is more durable and lasts longer than a conventional one. With pipe relining, the savings are very high, and most households consider this a better choice. This option prevents facing the same problem repeatedly.
6. Environmentally Conscious
It is an environment-friendly process. It saves the problems of having to dig up landscapes and grounds. The process is speedy, and this protects the environment from hazardous wastes of the sewer system.
There are many trustworthy service providers for pipe relining in Alexandria. By contracting your plumbing works to one of them, you can rest assured that you get the quality service you signed up for.
================================================================
Author Bio:
Hannah Gilbert is a farmer of words in the field of creativity. She is an experienced independent content writer with a demonstrated history of working in the writing and editing industry. She is a multi-niche content chef who loves cooking new things.