When a big, successful band decide to call it a day, tears are shed by all…but in the case of this sextet, fans rejoiced when years later, they revived themselves, releasing new music, heading out on a fresh new tour, and to great effect. Below are the best musical comebacks ever…
Blur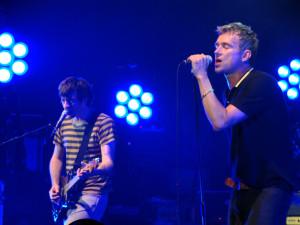 They may have ended far before their fellow Brtipop rivals Oasis' eventual demise, but Blur came back roaring in 2009 with a series of festival headline slots, at the likes of Glastonbury, Oxegen and T in the Park. Since then, they have played a steady stream of shows across Europe and America, released a couple, just a couple, of new songs and a couple of 'mastered' box-sets. Whilst a new album would've been preferable, it's clear that one of the busiest men in music, lead singer Damon Albarn, isn't able to dedicate enough time to his first musical love. And maybe that's the way it should stay, just keep the festival performances coming lads!
The Stone Roses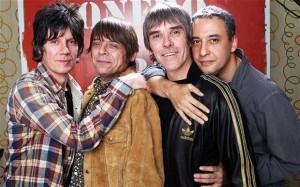 Again another late 80′s-early 90′s band who were worshipped heroically by their fanbase, the Stones were part of the 'Madchester' movement in the 80′s, along with bands like the Happy Mondays and New Order. Their debut album was a great thing, whilst their second disappointing, it wasn't long before that was it, relationships had completely broken down between the quartet and the magic was gone. Fast-forward 15 years to 2011, and an announcement was made that 2012 was to be the year of the Stones. Ian Brown looked fairly happy, a reunion world-wide tour was announced, 3 homecoming dates at Heaton Park, Manchester were fixed. Since then, they've played festivals, had TWO films made about them, one fictional, one a documentary and potentially have new material recorded, unreleased at the moment. Whilst the original Second Coming of the Stones was a bit so-so, this REAL Second Coming is the real deal.
Fleetwood Mac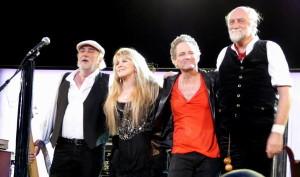 Fleetwood Mac are one of those legendary bands, part of a select few that are revered by those 'in the know'. Despite the rumours (geddit), of break-ups, strained relationships and whatnot, the band didn't officially break up until 1995, but were back on tour together just 24 months later. However, they aren't as musically active as the bands above, instead taking a year or two out, here or there. Most recently, there have been some UK dates, including three at the 02, London,but with 10 years since the last album, there have always been perpetual rumours of another new record, whether it'll transpire or not, who knows?!
Led Zepplin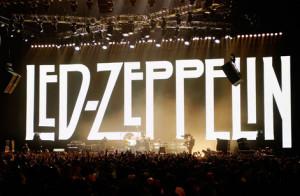 Led Zep, are another 'legendary' collection, and have been a bickering quad ever since. They ended in 1980, but have had one-off reunions on several occasions, most notably, '85, '88, '95 and '07. That last occasion was a memorial concert, with their first full-length concert since the death of original drummer John Bonham in 1980. In a nice touch, Bonham's son played drums, critics raved about the performance, for which there were 20 million ticket requests made, but nothing solid came of it, as the in-fighting  between guitarist Jimmy Page, lead singer Robert Plant and bassist John Paul Jones meant touring wasn't a viable possibility. The latest movement has come in the form of the 2012 concert film, 'Celebration Day', which may well be the last Zep contribution to the world.
The Police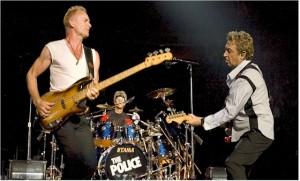 The Police were a revolutionary band, chucking in rock, reggae and new wave influences together, to create an authentic, incredible sound. They broke up in 1986, just under a decade after they began. Some hit albums are singles, like 'Roxanne' and 'Message in a Bottle', were their legacy, but 30 years after their first single release, 'Fall Out', it was decided a reunion tour was in order. 2007 was the year, and after some initial catfighting, Sting lead his bandmates to the third-highest grossing tour of all-time, selling 3.7 million tickets and creating a live DVD in the process. Not bad lads, not bad…
Pulp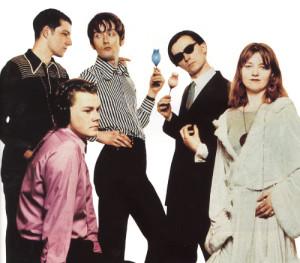 And finally, we reach the eclectically named Jarvis Cocker and his band of Brit-poppers, another collective who achieved their biggest success in the 90′s. Finishing in the early 00′s, allowed Cocker to pursue his own solo projects and a BBC radio show, before 2011 came around and they banded together to tackle headline slots at the Isle of Man festival, Coachella and Reading & Leeds. There were a trickle of further dates, with a homecoming show at Sheffield, but Cocker has confirmed there will be no new major releases by the band, and even hinted at the reunion coming to an end soon. But who knows, do the band have one last Glasto headline slot in them? It would certainly be a triumphant end for Cocker's tale…
As featured on Indie-music.com, Examiner.com, I Am Entertainment Magazine, Antimusic.com, and recommended by countless music publications, "Your Band Is A Virus! Expanded Edition" is the ultimate music marketing guide for serious independent musicians and bands. Get your copy now.