Most single guys and gals these days would probably prefer to be able to just head to the closest bar and get a date through some casual flirting over a couple beers. But, being that it's 2018, the dating game doesn't quite the work the same way that it used to.
Sure, you can still score a date when you're out and about, but when you couple busy schedules with advancements in social media, folks are much more inclined to choose the convenient route when it comes to dating.
With the advent of dating apps such as Tinder, a quick swipe, a few good pictures, a well-written bio, and a clever pickup line or two can go a long way in scoring you that next date. "Easier said than done," you're probably thinking. Well, racking up those Tinder dates doesn't have to be as challenging as it seems.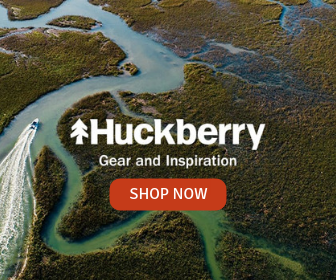 For a Tinder pickup line to be effective and at least pique someone's interest, it should either be funny, clever, flirtatious, or a combination of all three. You don't want to overthink a pickup line, but you shouldn't just fire off the first thing that comes to your head either.
Just like with anything, first impressions are crucial, and if you don't grab someone's attention from that first message, then that person could go right back to swiping for other matches.
So, how do you find that sweet spot of sending that attention-grabbing pickup line without trying too hard? These best pickup lines should hopefully help to move you in the right direction.

There a number of quality pickup lines that you can use at any given time, but here, we will focus on just six types that may work the best for you.
This is the type of line that usually elicits a few groans and eye rolls, but you'd be surprised at how far a cheesy pickup line can actually go in breaking the ice. What exactly constitutes a cheesy pickup line? You probably recognize a few of these:
Sure, these may not be the most original lines, but sometimes a cheesy pickup line can bring a smile to your Tinder match's face and help get that person to open up, depending on how the line is delivered.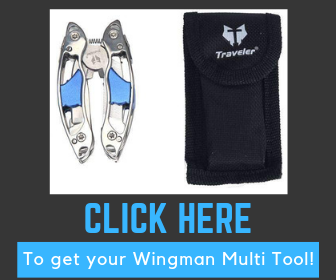 If you choose to go with the cheesy pickup line route, make sure you have a decent follow-up line. A corny line may be enough to barely get you in the door, but you may need another line or two to seal the deal and get the conversation really going.
A close sibling to the cheesy pickup line, the name pun line may be based in corniness, but it can also be a great way to get your Tinder match to laugh. To pull off that perfect name pun line, you need to, obviously, incorporate your match's name, usually in some sort of flirtatious double meaning.
Here are a few name pun examples:
You get the point. Of course, this type of pickup line is completely dependent on your match's name, and not every name is conducive to that perfect pun. If it's not something that immediately comes to mind, consider going another route.

The anti pickup line flips the whole cheesy pickup line trope on its head by starting out with a typical setup and ending with an unexpected, absurd, or straightforward punchline. This satirical approach is perfect if going the corny route isn't really your style.
The anti-pickup line is great to use on a Tinder match that has a particularly dry or off-the-wall sense of humor, or maybe on someone who doesn't take the whole online dating thing all that seriously.
How will you know what sort of sense of humor a Tinder match has, or if they will respond well to an anti pickup line? Well, like with most Tinder pickup lines, you just need to use trial and error to see if something sticks.

The great thing about using Tinder (or most dating apps, for that matter) as opposed to simply meeting someone while out on the town or on a blind date is that you have a number of potential conversation topics at your disposal before you even begin a conversation. This is all thanks to the option to include a few pictures and a lengthy bio in a Tinder profile.
A quick scroll through the pictures and bio will show where users are from, what they do for a living, what they enjoy doing in their spare time, whether or not they have any pets, and so on and so forth.
For example, if you notice that your match is pictured with a dog in several of the profile pics, maybe ask some questions or bring up your own love of dogs. If your match expresses a fondness for traveling in their bio, try asking that person about a favorite traveling sport or an ideal vacation destination.
The observational pickup line doesn't really have the feel of a pickup line per se, since it doesn't exactly necessitate going out on a limb for that desired reaction. That being said, most matches will probably appreciate the directness of the observational pickup line, since it can get the ball rolling on the conversation and maybe even help to bring up a few possible date ideas.

With this type of pickup line, you need to set up a hypothetical date that you would take a Tinder match on. The goal of this type of pickup line is to, not so subtly, convince a match to go out with you. This is the lengthiest type of pickup line (potentially running several paragraphs) and probably requires the greatest deal of creativity.
The hypothetical date pickup line can be a great way to showcase both your romantic and funny side.

Requiring you to lead off with some sort of sexual innuendo right off the bat, this is one of the most popular types of pickup lines, and it is also one of the riskiest. A dirty joke may earn you a laugh or two and maybe even a date, but some users may get turned off if you take things too far.
We can't really show you most examples here, since they are NSFW and all, but know that if you're going to go in this direction, you should be prepared to be shut down quite a fair amount.
Comparison Table

Whichever route you choose to go with a pickup line, it should be one that feels right for you. Again, if it feels forced to you, then it will likely feel forced to your Tinder date. The "just be yourself" mantra may seem like a cliché, but it really is the best way to operate on Tinder.
If you have more of a goofy sense of humor, then consider leading with a corny joke. If you're more of a romantic type, then try going the more straightforward route.
It may take you a few times for you to get into your rhythm with that right type of pickup line, but once you figure out what works best for you, you'll be scoring Tinder dates in no time.