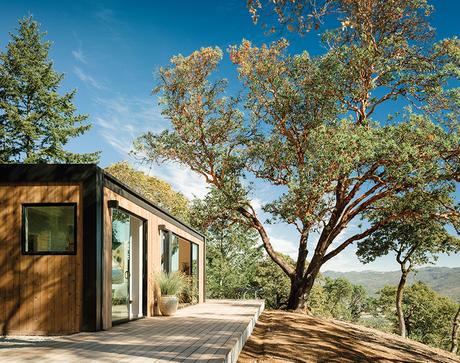 Thanks to a prefab in-law unit, 
an octogenarian modernist lives 
independently on a peaceful, 
verdant site in Sonoma, California. The 1,600-square-foot residence has two bedrooms and two baths for its 87-year-old resident, whose daughter lives nearby.
"The layout is well-suited for older clients," says Jared Levy of Connect:Homes. "It feels generous and open." The architects used Teragren bamboo flooring and Milgard sliding glass doors. "Universal design isn't just for older people," the resident's daughter says about the single-story layout and zero-step entries. "If you don't need steps, don't have them."
Photo by Joe Fletcher .