Renovating in dense urban zones comes with its challenges: little space to work with, strict building codes, and neighbors with strong opinions, to name a few. These renovations in cities were able to overcome the challenges and create inviting, spatially efficient homes. View Slideshow Slideshow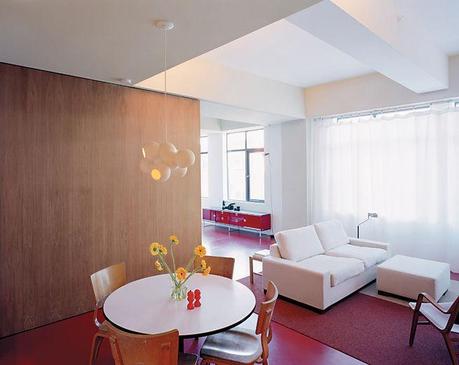 A gut renovation transformed this 1,500-square-foot loft in Boston into a functional live/work space for a photographer. Two large walnut-veneered, steel-framed panels slide on recessed ceiling tracks so the resident can separate his makeshift photo studio from the rest of the home.
Photo by Kent Dayton.
View Slideshow