Published as:  Quad Squad Collaborations between academic institutions and design greats have exposed students around the world to masterful lessons in furniture. Get schooled on some of the smartest partnerships from the past century.
Slideshow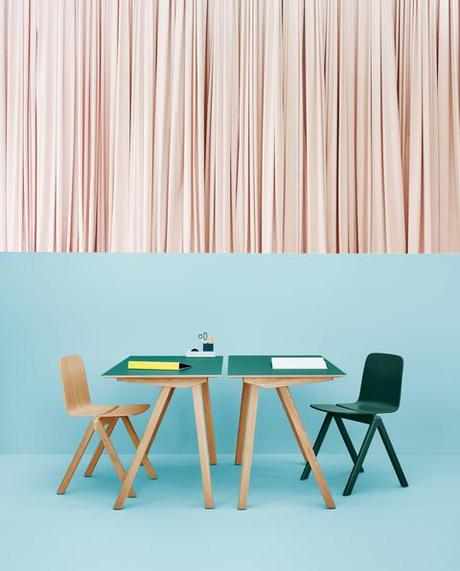 Ronan and Erwan Bouroullec
In 2012, the brothers Bouroullec collaborated with Danish company Hay on wooden furniture for the Faculty of Humanities at the University of Copenhagen. Inspired by a Bernt Petersen–designed trestle chair that they saw at the university, the updated seat design—in which two halves meet at an exaggerated, elegant seam—is fittingly reminiscent of an open book. Both chair and table are available in soap-treated beech and stained or lacquered oak.