With so many trends out there, it can be a little challenging sometimes to find items that you can be sure you will be able to rely on next year, without them going out of style or without simply looking dated.
This is why we have put together a list of 6 items that won't go out of style any time soon and in which you can invest in order to make them part of your capsule wardrobe.
Here they are: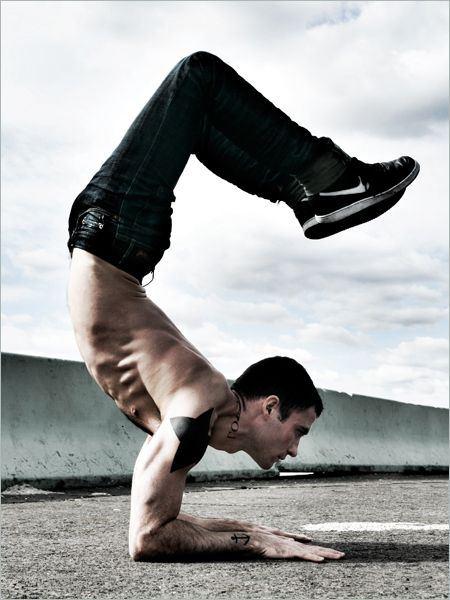 Jeans are one of the most bought fashion items from all around the world. The origin of the word " jeans" lies in the cotton pants that were worn by the " Genes ", which is the name by which Genoan sailors are known locally.
Luckily, the Genoan sailors were kind enough to share their pants with the rest of the world. A classic pair of jeans is a timeless piece that you can wear anywhere, anytime and almost anyhow. Jeans go with everything from sandals to dress shoes and can be styled up by wearing them with a dress shirt and a blazer or sports jacket or styled down by mixing them with a simple t-shirt.
A pair of jeans that fits and that is made from high-quality denim will make you look and feel great for a very long time.
Remember that, when you are searching for a pair of jeans, you should always make sure that they fit you well not only at the waist and at the bottom, but also at the crotch and butt. A pair of jeans that doesn't make your behind look good is not worth the money! Moreover, always bear in mind the idea that for a man with an average body, it takes about 25 tries until he finds a good pair of jeans.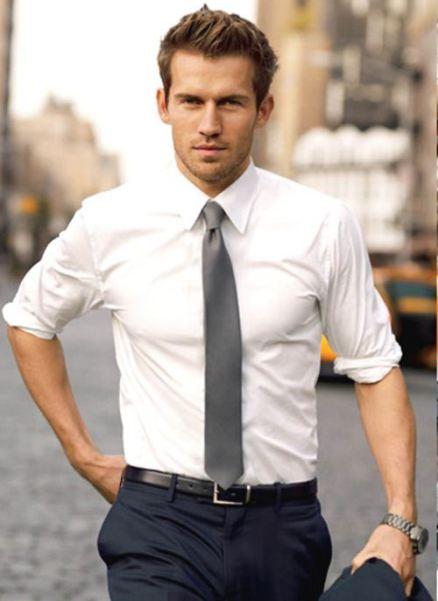 A simple, white shirt is one of the most stylish go-to pieces a man can have. A white dress shirt (that features no pockets and is long enough to be tucked in your pants) is a life-saver that can be worn in almost any context. Just like in the case of jeans, a classic shirt can be dressed up by adding a fancy tie to it or even a bow tie or it can be dressed down by wearing it with a sports jacket and opening up the top button.
Simplicity is always best and minimal pieces such as a white shirt are simple, elegant and sophisticated and can even be worn as they are, should you not find the time or interest to style it. Just make sure it fits well (check whether the shoulder lines of the shirt match your shoulder lines and that you can move well in the shirt when all buttons are buttoned) and you are all set.
Just as a reminder, note that men who fluctuate in weight might want to have two or more simple shirts in their closet, in different sizes, to make sure that they always have that go-to shirt handy.
A good leather jacket is one of the most stylish, practical and versatile fashion pieces you can have. First of all, leather is an amazing material to wear: it works with your body, keeping you at an optimal temperature, it is strong, it is flexible - it is just great!
A leather jacket in particular is great not only because it goes with pretty much anything from dress pants to shorts and from dress shirts to polo shirts, but also because you can wear it any time of the year, which makes it a great investment!
A trench coat is the fashion item (perhaps the only one) that makes you want to get out of the house on a chilly fall day. Since Burberry made trench coats stylish, there is no reason why you should not have a classic trench coat in your wardrobe.
Many men want to style up their outfits in simple and effective ways. The best solution to accomplishing this is to add a stylish, classic watch your outfits. The watch you wear says a lot about you: dive watches are the reflection of an adventurous personality, gold watches represent a man who likes luxury and opulence, while minimal watches are an indicator of a man who likes to keep things clean and simple.
All these styles are classic and go very well on any wrist. The thing you need to do is think about your personality and what type of watch you would like to wear and then go ahead and find it. Remember that your watch should always be proportionate to your body: bigger men should wear bigger watches, while smaller men should opt for smaller watches.
For those who have problems in picking the right shoes, we recommend getting a high-quality pair of wingtip shoes. Not that other types of dress shoes are not timeless or stylish, but wingtip shoes are the most versatile of the bunch.
Wingtips go with anything from jeans to dress pants and can be worn in both casual and dressy settings. Moreover, due to their interesting w-shaped design, they add depth and visual interest to your overall outfit and make you look more refined.
As you can see, basic pieces are timeless, which is why we encourage you to invest in high-quality pieces, as these will last for a longer time and you will be always able to rely on them. Don't be cheap with yourself and find the best pieces you can, as investing in your style means investing in yourself, given that, as we always say: when you look good, you feel good!
Fraquoh and Franchomme
Further reading:
Buying versatile and timeless clothes: A practical guideHow to create your own capsule collectionLess is More: A Man's Guide to Minimalist Elegance
P.S. We want to hear from you! What timeless items do you have/want? How do you wear them? Share your feedback, questions or thoughts in the comments below! For more articles on style, fashion tips and cultural insights, don't forget to subscribe to Attire Club via e-mail or follow us on Facebook or Twitter!