Aside from family heirlooms, I can't justify spending a lot of money on decorations that you will only use for about 2 months out of the year. On top of that, our landfills are full of unnecessary non-biodegradable seasonal decorations. Check out these lovely DIY green holiday decorating ideas for tips and tricks on how to make your home look lovely this holiday season. (You can actually try this stuff year round!)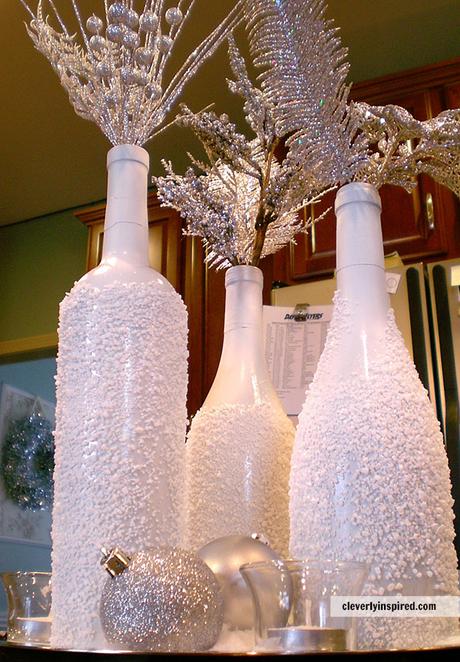 Wine Bottle Christmas
These upcycled wine bottles beauties are incredibly simple to create. Use Eco-friendly snow like this brand instead of the poly/plastic kind that won't degrade.
CLICK HERE FOR DIRECTIONS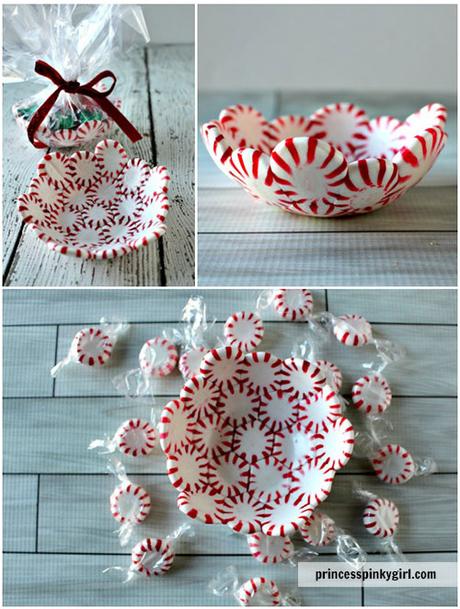 Peppermint Candy Bowl
You can find these peppermints all over the place. The dollar store even!  This "candy" bowl is very simple and festive to make. But don't store it near heat!
CLICK HERE FOR DIRECTIONS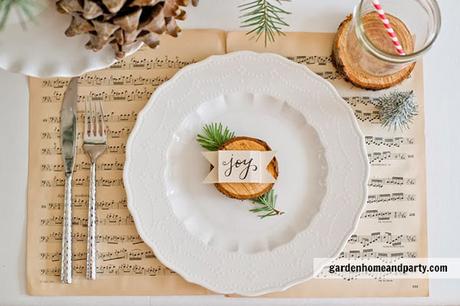 Music Placemats
This great idea from Garden Home Party caught my eye because of how simple it is. One large book of sheet music can create a whimsical set of unique placemats. Spill something on them? Toss 'em! You've got more!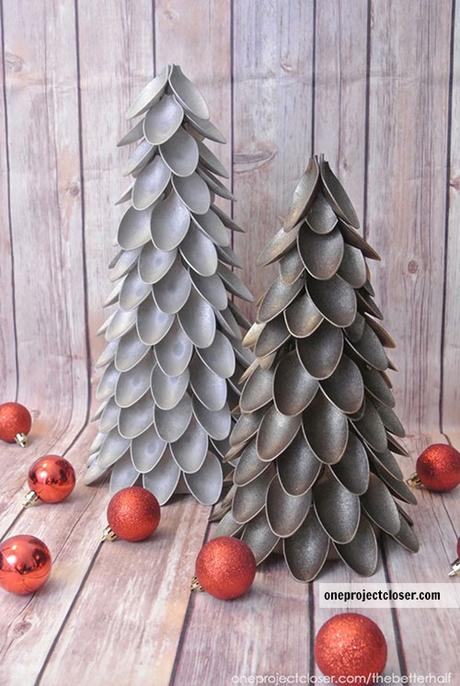 Plastic Spoon Tree
Take all of those leftover takeout spoons and build a whimsical holiday tree!
CLICK HERE FOR DIRECTIONS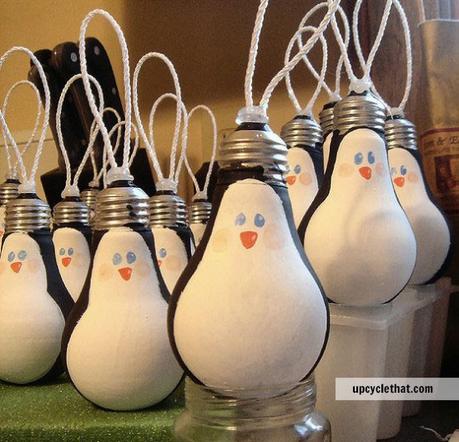 Upcycled Lightbulb Ornaments
Aren't these ADORABLE? And the fact they are made of old lightbulbs (which c'mon, we all have) makes it a perfect upcycle ornament.
CLICK HERE FOR DIRECTIONS.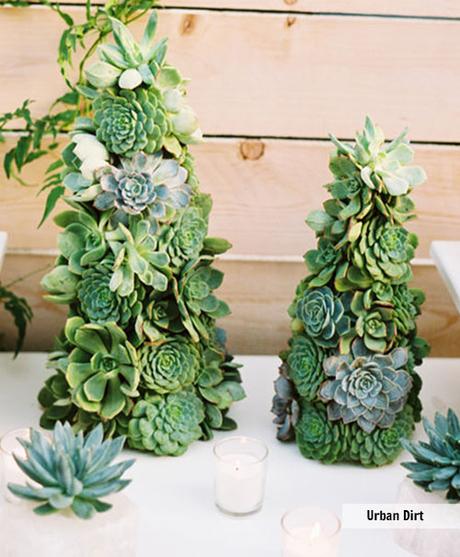 Succulent Tree
If you're celebrating the holidays in warm weather, then this green holiday decorating project is for you. It's actually made from live succulents and can be displayed year-round.
CLICK HERE FOR DIRECTIONS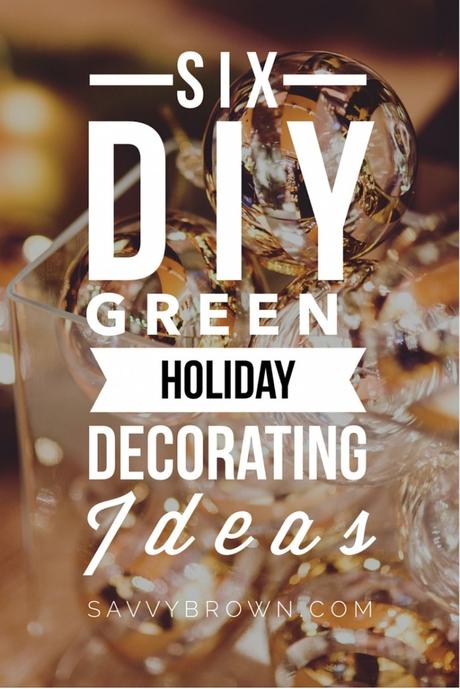 •What green holiday decorating ideas have you implemented?