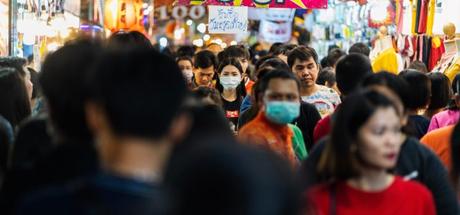 The internet has brought about a rampant spread of misinformation about healthcare in the world. But when it comes to preventing the spread of illness, it's important that we're aware of the facts-especially if we find ourselves in enclosed spaces like planes, trains and buses. Here are some common myths about preventing illness and the facts to refute them.
MYTH #1: Antibacterial soap prevents illness better than regular soap.
MYTH #2: I can use any type of hand wipe or sanitizer to stay healthy.
MYTH #3: Wearing a facemask can prevent illness.
MYTH #4: If I feel sick, I can "sweat it out."
MYTH #5: Vitamins and supplements will make me immune to viruses.
MYTH #6: If I'm sick, I'll know right away.
It's up to everyone to maintain worldwide health, during a crisis and at all times! If you have to travel- whether it's across the world or just to work-be sure to wash your hands often, keep a reasonable distance from other people and practice as many healthy habits as you can.