Tweedmouth Rangers 2-1 Burntisland Shipyard
East of Scotland League
Saturday 15th April 2017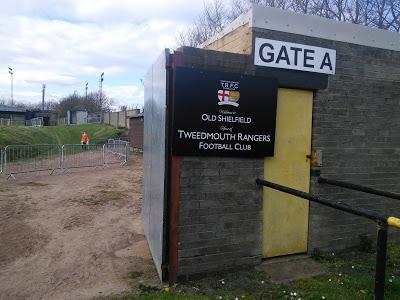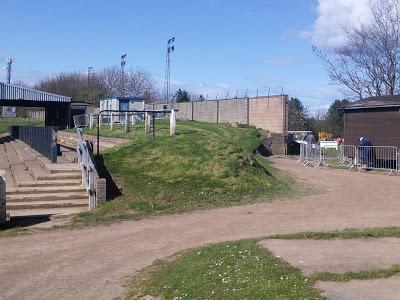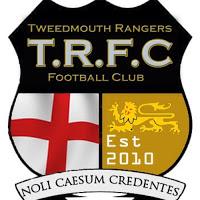 Tweedmouth Rangers

Founded in 2010North Northumberland League 2010-2016Division Two winners 2012-13Division One runners-up 2015-16
Joined East of Scotland League 2016-17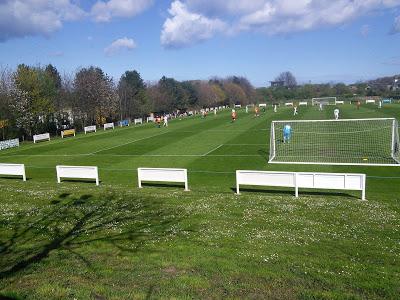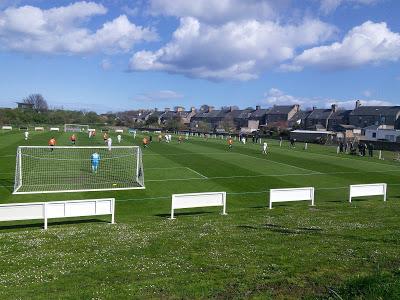 Old ShielfieldEast of Scotland grounds 4/11Scottish grounds 84
In 2014 the club moved from their ground in Spittal after agreeing a deal with

Shielfield Park lease owners - Berwick Rangers Supporters Club, to play out their home fixtures on Old Shielfield.




The pitch is fenced off with advertising boards and a pair of dugouts on one side. Entry to the ground is through Gate A at Shielfield Park, so you enter the home of The Borderers to gain access to the ground, with the teams using the Berwick Rangers changing rooms.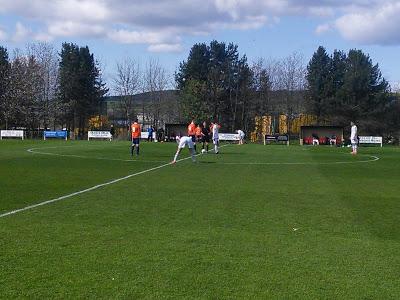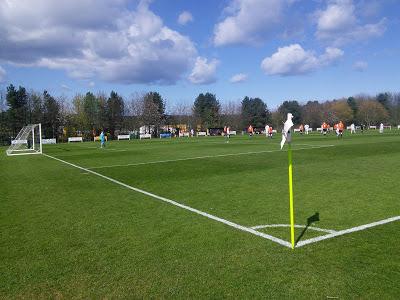 Tweedmouth Rangers(10th) v Burntisland Shipyard(11th)

East of Scotland League Matchday 14/17Kick Off 2.30pmAtt.37hc
A last minute goal from Michael Allen clinched the three points in the battle to avoid the wooden spoon in the East of Scotland League. Rangers took the lead just after the hour mark when a cross from the left was scrambled in at the far post by Jake Rutherford, before the visitors levelled from the penalty spot with just over ten minutes remaining.The last flurry on the Burntisland goal saw the 'keeper pull off two terrific saves before the ball fell into the path of Allen to fire home the winner.


Matchday Stats

TRFC 2(Rutherford Allan 90)BSFC 1(TBC pen)Entertainment 6/10Top Bloke - Michael Allan (Tweedmouth Rangers)Admission: Donation bucketProgramme:none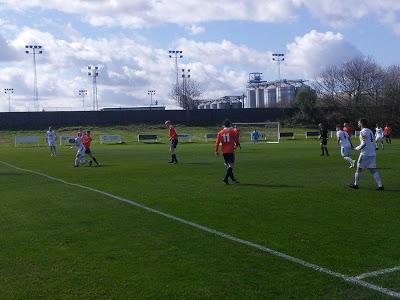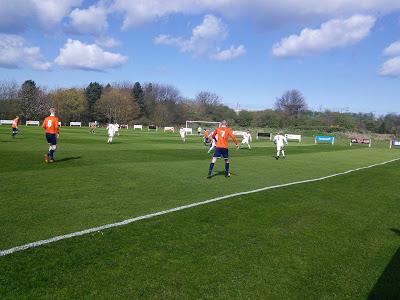 #HeedHopper1136 Cross Country train from Newcastle - Berwick - 1752 return
A pleasant day out in Berwick with a few pints supped in some of the town's best boozers, starting off in Curfew before taking root in the Barrels Ale House. After heading back over the bridge from Tweedmouth I called into The Brewers Arms, where they had the sunderland-West Ham game on. The majority of the pub revellers cheered when they grabbed a late equaliser. You'll never see a mackem in Milan but there's plenty of them in Berwick!  I finished off my mini-pub crawl with a pint in the Brown Bear before heading up the bank for my train home after an enjoyable afternoon.