While it is a dream for many to start an online store and these people look for opportunities to convert their dream of becoming an entrepreneur into reality. Nowadays there are various platforms online that provide this kind of facility to thousands of merchants as well as businesses. One such platform worth discussing is Shopify. So in this post we are going to share Best Top Shopify Stores For Ecommerce & Most Successful Shopify Stores of 2017.
Shopify is a great e-commerce platform that helps you sell anything to the customers online or personally. It is a part of hosted (turn-key) e-commerce solutions, which offer various end-to-end solutions that you can setup easily and quickly began selling any product to the customers all around the world. You can either sell your product online or from a retail location, Shopify covers it all for you.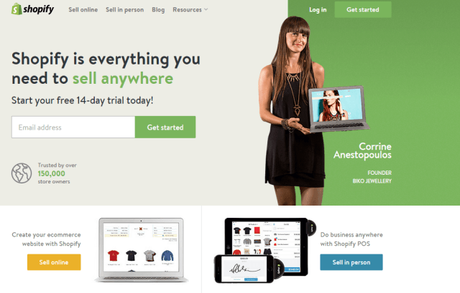 Shopify primarily provides the facilities of online stores as well as retail point of sales systems to their users across the globe. There are thousands and thousands of merchants using this platform to sell their products.
In addition to this, Shopify also has a mobile application for iOS devices that lets merchants view and manage their stores from their iOS mobile phones. That is is how Shopify launched its "Build A Business" project and many users built their business based on this idea initiated by Shopify commerce platform.
Recommeded & Helpful :
Shopify Useful Resources
Shopify Blog
Shopify Plus
Shopify Magento
Today, we will discuss Shopify in details along with its approach, in this review. While Volusions and BigCommerce are Shopify competitors, all three compete against non-turnkey solutions, i.e., Private stores with WordPress that are made available to the online users by various merchants. We will also discuss Shopify's approach and other features in this article.
Shopify also competes with leading e-commerce marketplaces such as eBay, Etsy, and Amazon.
Shopify provides its participants with a "Buy Button" functionality, which renders the users to operate on Shopify and choose it as either Inventory or POS (Point of Sale) for business purpose. It allows you to sell your products online through numerous platforms such as WordPress blog, Facebook, Tumblr, Pinterest and many more. However, we will concentrate on Shopify as an entire e-commerce package here, rather than just an online store.
Best Top Shopify Stores For Ecommerce: Most Successful Shopify Stores 2017
We will now explore the outstanding clientele of Shopify that are using this platform for their online businesses. These Shopify stores are as follow: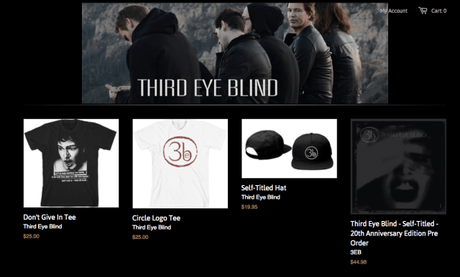 Third Eye Blind is a leading rock band and is a favourite of millions of people. This talented group inspires many artists and bands around the world. This band utilizes the e-commerce services provided by Shopify and popularize their albums through their various merchandised such as t-shirts. Their website is classic and flaunts their brand immensely. They have also provided the facility to download a free song for their Shopify buyers.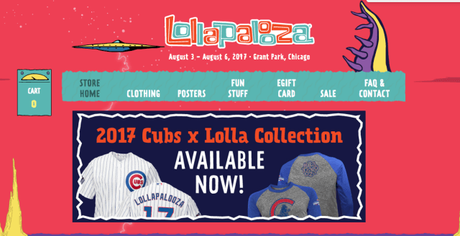 Lollapalooza is one of the most fabulous organizations around the globe. While it organizes one of the most popular music festivals, it sells all its music festival merchandise through Shopify. Their website is very stylish and displays the professionally designed images of their seasonal apparels. In fact, they incorporate several fantastic photos for every item they sell.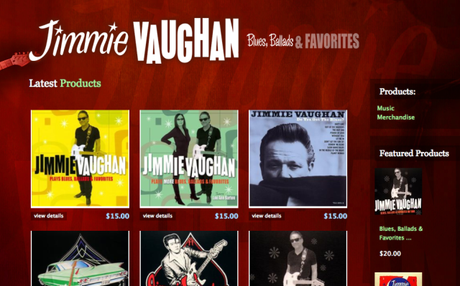 The rock guitarist of Blues, Jimmy Vaughan also uses Shopify platform to offer his music as well as brand merchandise to his fans. He also provides an interface to update the interesting information that people love to hear along with his tour dates.
4. LMFAO Party Rock Clothing
It is one more well-known music band and a youtube sensation that markets their clothing designs through Shopify. Their collection of merchandise whether a shirt or goofy pants are star attractions of the Shopify online store.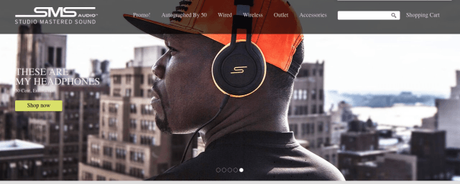 SMS Audio is a leading electronic company that markets its own manufactured wireless headphones. These are premium products that are endorsed by famous personalities and celebrities such as Carmelo Anthony. Their website landing pages are excellent and display their products with the artist or athlete endorsements that give the merchandise a high credibility.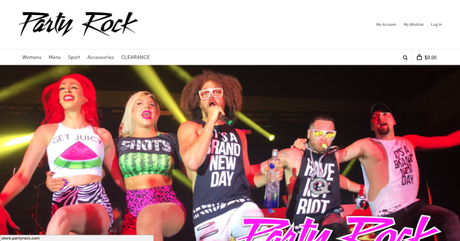 Daymond John, an American businessman and famous TV personality, and one of the Shark Tank investor, in conjunction with Shopify, teaches the young entrepreneurs about faster ways of making their presence online and how to sell their merchandise through online stores. He uses Shopify platform to inspire and educate the young generation regarding online selling process and endorses this platform as well, because of its great work.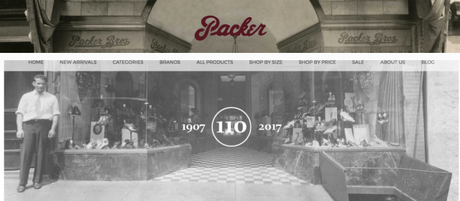 Packer shoes offer an exclusive collection of shoes and footwear to their customers by using Shopify platform. Their best strategy is that they provide links to the landing pages of their store that take them to their most fantastic and trendy Instagram posts. This way they create interest amongst people by involving social media in their campaign.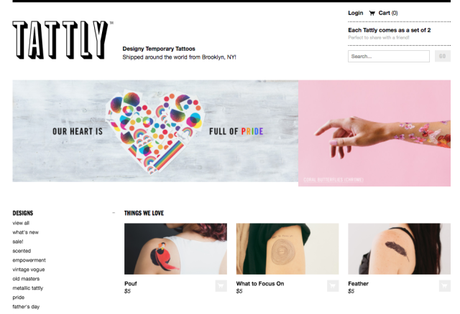 One of the popular temporary tattoo sellers, who sell some incredible tattoo designs through the Shopify platform, Tattly is famous for his presentation of these tattoos. He knows the technique to attract his customers. His tattoo pictures have the potential to lure various clients into buying these products.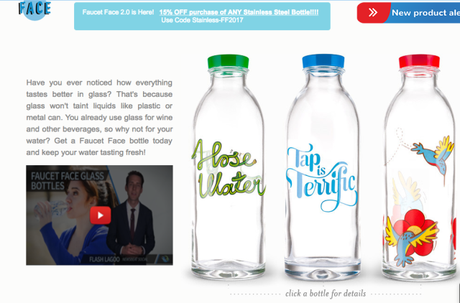 Faucet Face offers an exclusive website along with an elegant interface. They offer eco-friendly and stylish glass water bottles to their clients through Shopify. The design of their page displays a sober look with white to provide significant focus on various bottles they offer.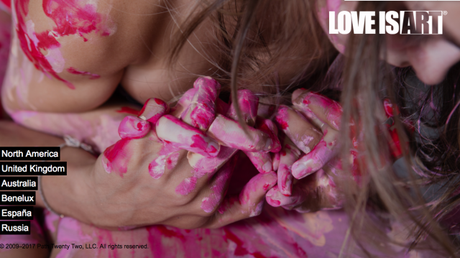 This online store on Shopify that sells merchandise related to abstract painting displays a big image on the entire homepage. It provides you links to connect to the locations in various countries where their services are available. This website can catch anybody's attention with the sensational models on its home page.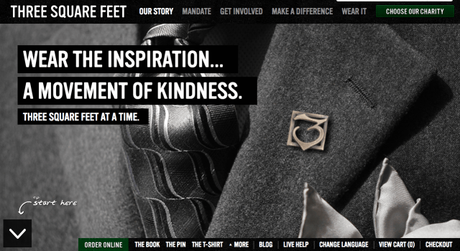 Three Square Feet is an influential organization that has been working with non-profit organizations to spread awareness as well as happiness across the globe. The huge portion of their profit is donated to various charity groups. All-in-all, it is a grand way to run a business, and support a cause.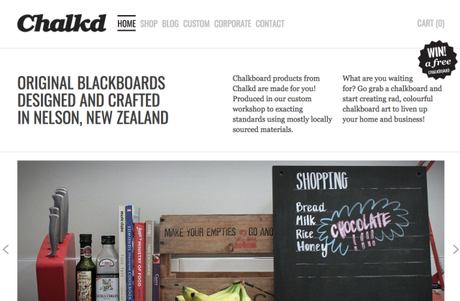 Chalkd is an online store on the Shopify Platform that sells original blackboards that are designed and crafted in New Zealand. Their homepage has a pleasant slider that displays every product sold by Chalkd Ltd. They also offer free chalkboard occasionally through the prompt buttons. We would say a nice way of branding.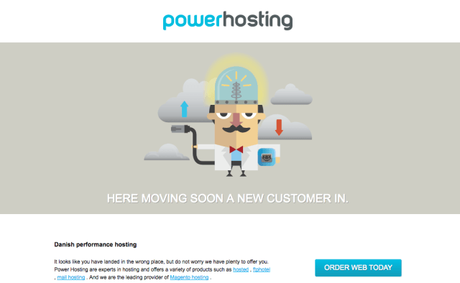 Noon Copenhagen is a watch company that is famous for displaying their designs with pictures of impressive models on the homepage. These beautiful models show the watches by the company, making their designer watches looking equally modern and desirable.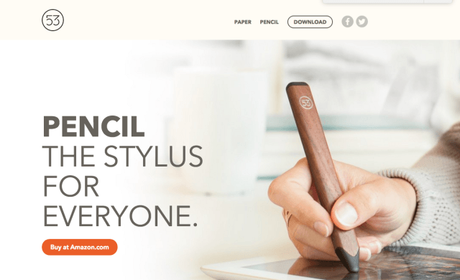 Pencil by 53 offers the digital stylus for iPhone, iPad and iPad Pro. They have used their homepage to display the product very nicely, and if you scroll down, you can find all the information you need on the given pencil or stylus.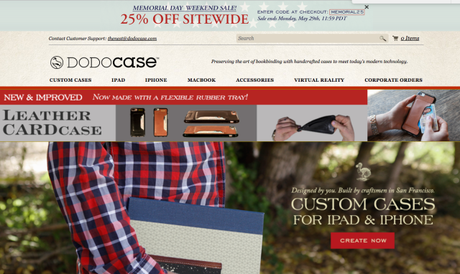 Dodocase offers iPad and iPhone cases as well as their covers on its online store on the Shopify platform. They have displayed clear images and vibrant colored products to attract the buyer in one go, on their homepage.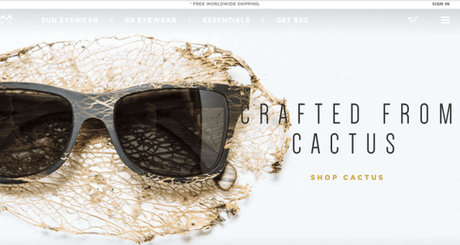 Shwood Eyewear has various wooden eyewear to its client through Shopify e-commerce platform. They have displayed a broad picture of their specialized merchandise and a few press buttons on their homepage. These buttons are linked to the landing pages with all the information about the items displayed. The company has managed to make the store look elegant with a hint of rustic style.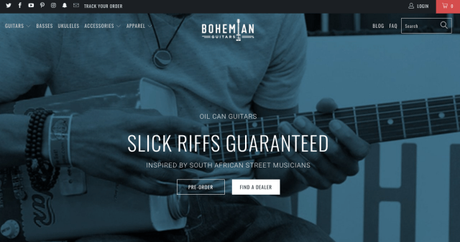 It is one of the soberest websites on the Shopify merchant list. However, the best part is they display a banner to 'get $ 50 for free', whenever you first land on their homepage.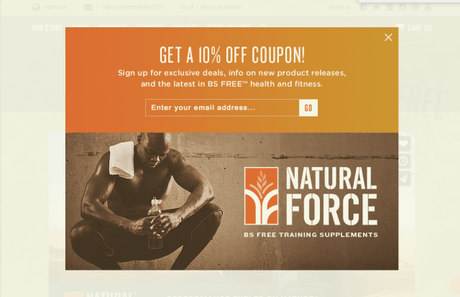 This natural and organic food supplement company promptly give you the particulars of the products the movement you land on their homepage. They offer this information with various beautiful phrases.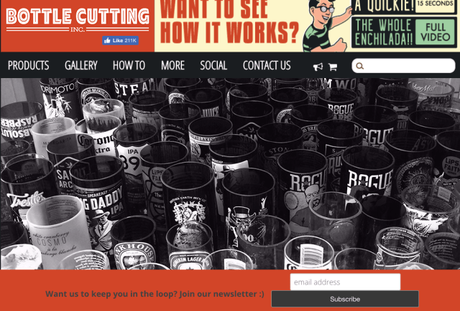 Bottle Cutting uses a smart approach on the Shopify platform by displaying a great product video on the homepage of their online store. This video gives all the necessary details about the product items.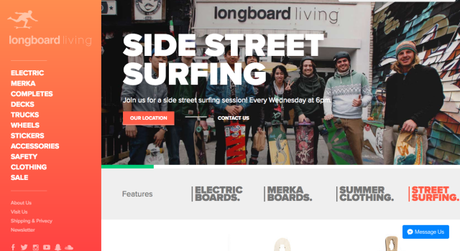 Longboard Living follows a distinctive approach through its Shopify store. It displays the product menu on the left side of the homepage. Just like window explorer, it gives all the options and user can decide which section to go to, as per his requirement.
The company uses the unique fonts. The quality products and dependable information are noticed adequately. The homepage says it all.
Leatherhead has a large image of its merchandise on the homepage of its Shopify store. The display is simplified by the minimal use of buttons to make it easy for visitors to navigate.
Some other amazing Shoplift Stores to look for. All these can make your niche audience to drool over your products and increase your click rate.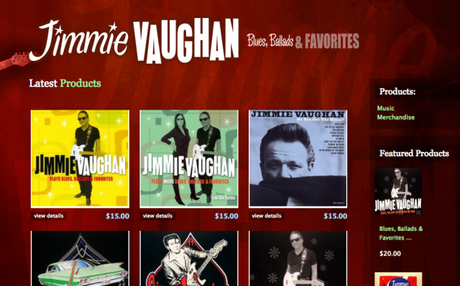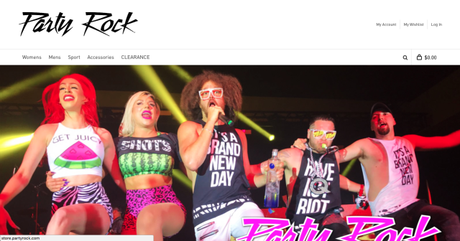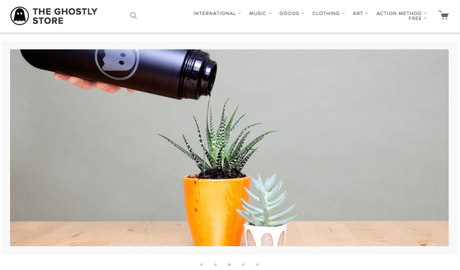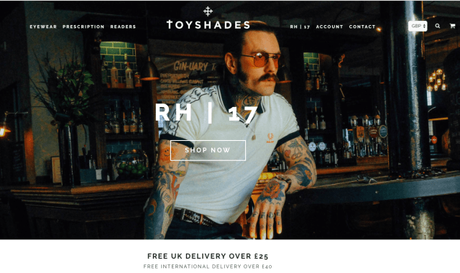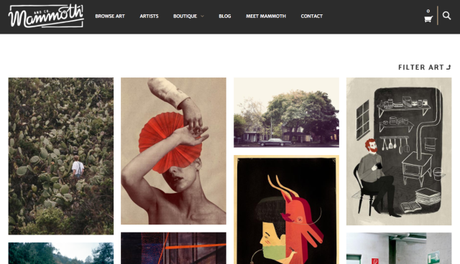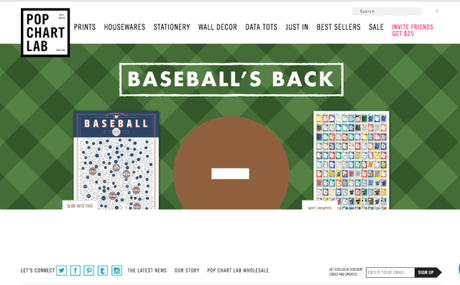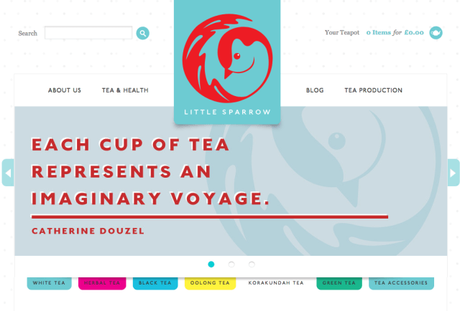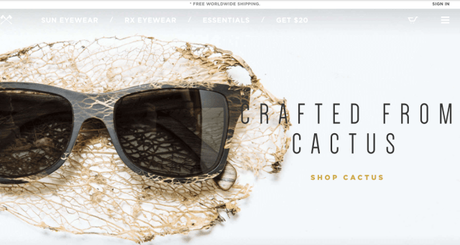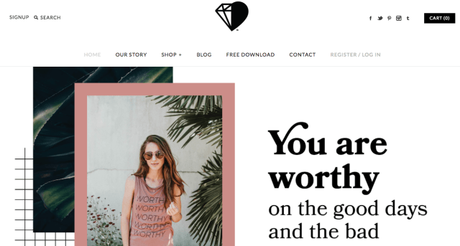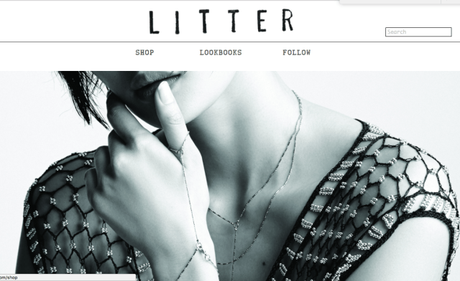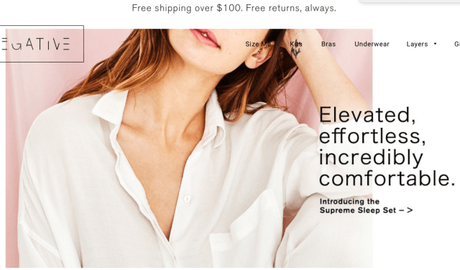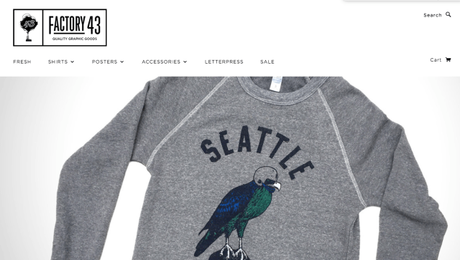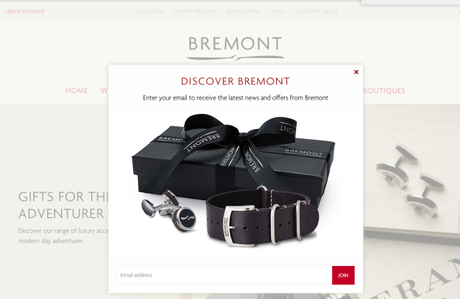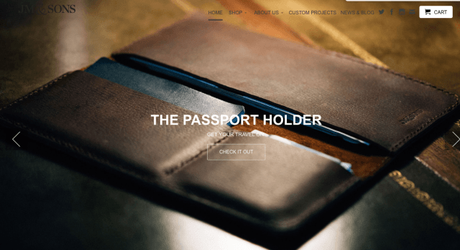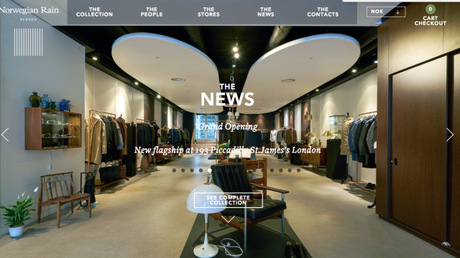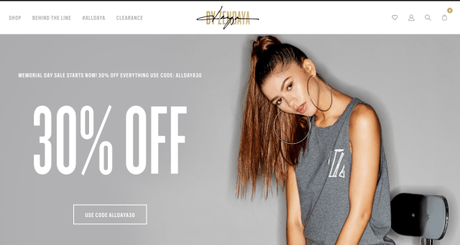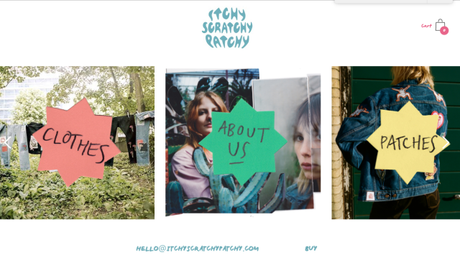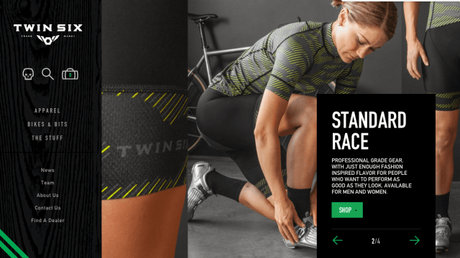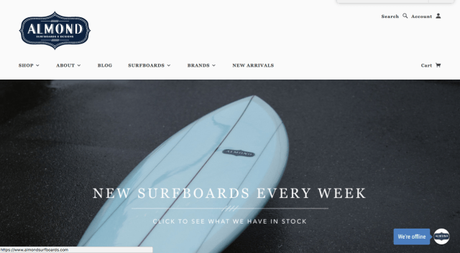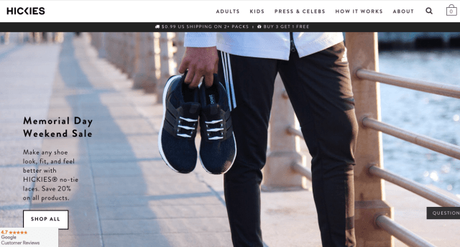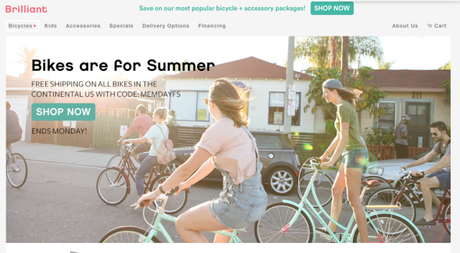 45. These are Things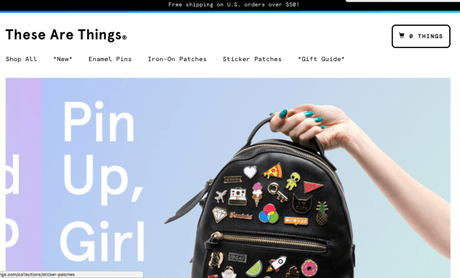 46. Misc. Goods Co.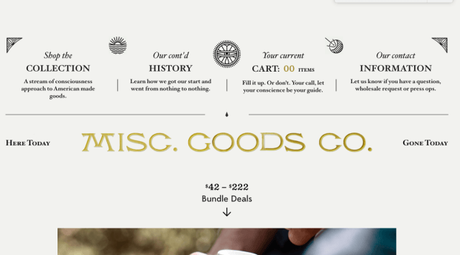 47. Muse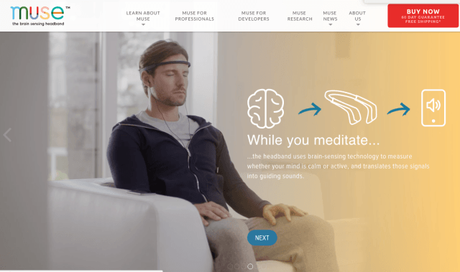 48. Bump
49. BioLite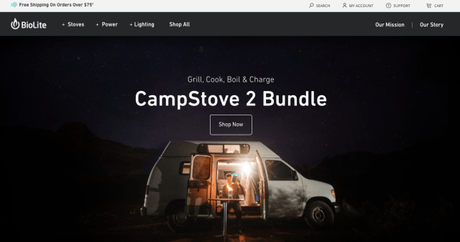 50. C by GE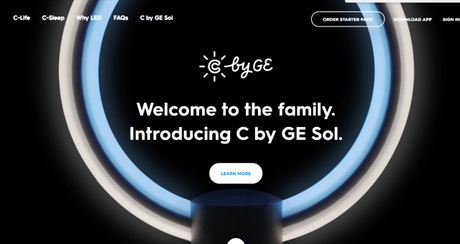 Working Of Shopify E-commerce Platform
Shopify follows a simple approach that is basically their main idea of whole selling point. On a broader perspective, we are discussing in details as follow.
Anyone can quickly select a Shopify Plan as per their budget and feature requirement. It is a simple process. For example, a user can also opt for a "Buy Button" that is a feature of Lite Plan offered by Shopify. However, it has limited functionalities and can be compared with PayPal instead of entire facilities of an online store package.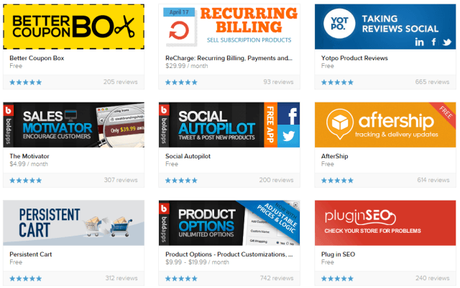 Firstly, you have to buy a domain name for your Shopify online store. You can either purchase it from Shopify or domain registrar such as Namecheap, Godaddy, etc. Now, "Point" this domain name to your Shopify online outlet.
Now select a template or design for your online store. Shopify gives you an option to use either a free design/template through drag and drop facility, or buy premium design as well as a template. There is also a facility to hire a designer for the specific design of your store based on your niche market.
Once your store is designed, then add page content, products you are offering along with the payment options. Finish other requirements if any and done. You are ready to bang!
Create an e-commerce marketing strategy to launch your store and attract millions of online buys. Let us have a look at the benefits offered by Shopify.
Benefits of Using Shopify
Pros
Here rather than writing a review based on users experience and anecdotes, we will provide you with a different approach altogether. Instead of store owner's point of view, we will give you the other side of the story as a consultant of the store on Shopify. We will also discuss various other online shopping platforms which are either customer built or e-commerce based. We will discuss these stores based on their goals and resources.
However, we will not just compare it with BigCommerce or Amazon or any other competitor for that matter. We will talk about it as a complete e-commerce solution. Shopify has following advantages to offer.
Speed To Download The WebPages Of Various Stores
We performed a speed test on Shopify and came out with some amazing results.
Rate To Download the E-commerce Website
For running an online store, download speed is considered to be a crucial factor. Your host should be able to provide the superfast speed, so customers do not have to wait for longer while downloading the page.
If the visitor has to wait for little longer, they have the tendency to leave the page and move on to the other sites. This leaves you hanged for nothing. As an estimate, an average online user waits for around 3-4 seconds to download a web page, or 6 sec at the most, if it's a sincere visitor. However, with e-commerce websites, the angry customer makes it even lesser. So, speed it a challenge that these e-commerce site face often and their success majorly depends upon this factor.
In fact, third party vendors like PayPal or e-wallet may also provide a slow connectivity in case the setup of your online store has any issue, this waiting while performing a financial transaction, again can irritate the client.
Safety and Security
While speed is an important factor to focus on, security is equally critical. Any e-commerce business requires a multilayer secure system for various financial transactions. When a client uses a credit card other payment options for the financial transactions, then it becomes crucial to offer additional layers of security as per PCI compliance and also to safeguard client's card details and personal information. Most stores also give payment options through third-party vendors such as Google Wallet, PayPal, etc.
Shopify is a comprehensive solution that is extremely careful about these two sides of the business. It leaves the web hosting company for the management of core hosting areas such as compliance, caching, hacking and other problems handled by the host of an e-commerce website.
Shopify intends towards having full-proof systems and spend massive amounts on the research regarding the security of the system. They make sure to safeguard their online business solution. Shopify also invests profusely in designing and developing various security solutions.
While Shopify offers an industry standard security and speed, it has the capability to manage global e-commerce platform efficiently and provides 100% SSL along with excellent integrated solutions that help both the payment option providers and clients an opportunity to have a great experience with Shopify. While payment providers get paid, customers do not have to wait for during the financial transaction, and the payment process goes smoothly.
Other Important Feature
Designing an online store is a very demanding job. Whether you develop your private store or purchasing an e-commerce solution, you need to be very careful with the feature you are going to get.
For anyone to buy your products, pay you online and submit their personal details, you need various facilities to offer them. Along with these basic features, there are advanced features available in the market that give a customer an incredible experience and draw them back to your online portal.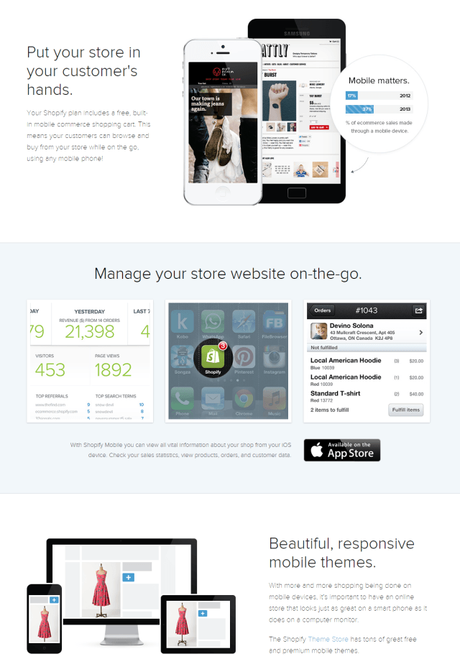 Whether an integrated payment solution, or a tool to add and remove individual products, premium content, or customized appearance, tracking systems or safety tools, implementation of all these capabilities need a lot of efforts as well as investment.
Shopify renders its merchants some excellent features that help them in running their online stores efficiently and adequately with all the upgrades available to them on time.
Customer Care Support and Services
When you open your own online store, then providing customer care services to your clients, become a big headache. However, if you connect with an e-commerce platform like Shopify, it becomes a piece of cake. Shopify offers significant customer care services feature to all its merchants, making it easy for them to provide assistance to their buyers.
Having your private store, you cannot start a complete customer support unit. In fact, many businesses opt for online forums for not much of avail. Or, another option is to turn to the third party for customer assistance, which needs enormous investments. On the other hand, Shopify provides significant customer support facility that is quick, apt and has the qualified and experienced team to resolve all the issues faced by both developer and store owner.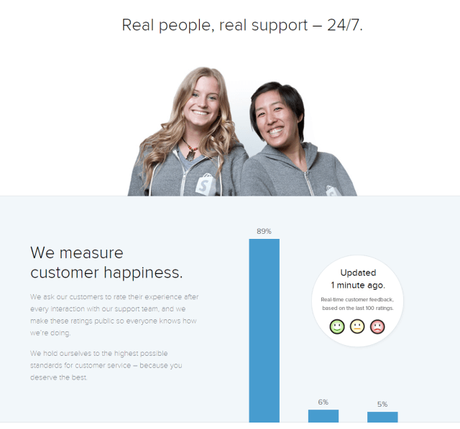 The platform provides numerous FAQs based on the different concerns of buyers, along with telephonic support and chat/email support. Their support team is empathetic and well-equipped.
This is a great advantage for store owners. It saves a lot of efforts and money to handle the most difficult part that includes dealing with unsatisfied or unhappy customers and deal with them patiently. And store owners do not need to worry about this part at all. Plus this saves them time to concentrate on their core activity, i.e., managing their online stores and inventories.
Hence, the customer services offered by Shopify alone are worth the subscription plan.
Marketing Strategy
Marketing strategy is another important factor that plays a significant role in the success of any online store or e-commerce business. If there is no awareness in the market about a particular business, then it is hard to attract massive traffic towards the site.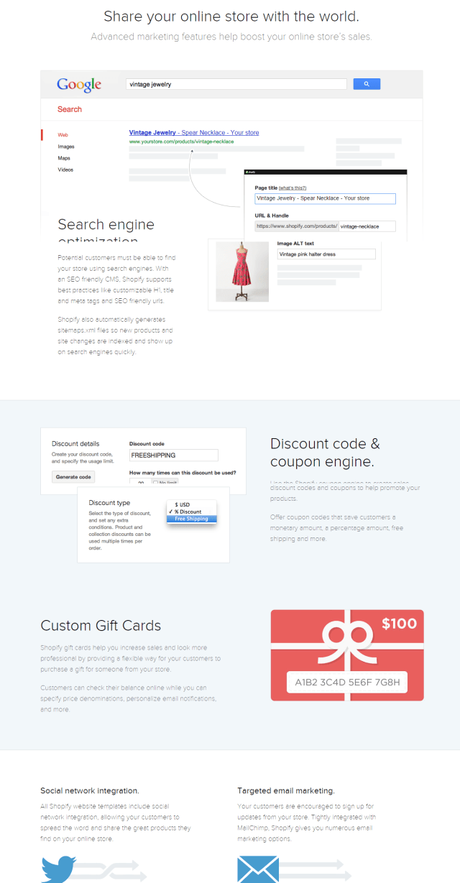 Shopify does not only provide an application based marketplace to its clients, but also renders them with various related facilities in a packaged deal, and marketing is one of those services to help them flourish. They have included SEO also in their marketing campaign along with online ads and other strategies.
Content Editor for Products and Their Categories
Shopify designs various marketing campaign such as Google Adwords, Mass Emailing, etc., and provides a facility to create web pages (or landing pages) efficiently and productively. This is a major factor that creates a noticeable difference between Shopify and its competitors.
Shopify also helps in generating clean and excellent code that is optimized as per SEO. Their technicians and experts avoid duplicate content and add custom title tags, along with meta-description. They take all the necessary steps to improve the ranking of your online store.
We believe that the Shopify is a great platform with significant marketing strategy as well as campaigns.
Design of the Online Store
We believe that an e-commerce platform should be able to offer minimum three levels customization.
At first level, it should have a great design that can differentiate it from the market.
Secondly, it should be correctable, and changes can be implemented without any professional help such as developer or web/graphic designer.
And thirdly, it should be able to offer various custom templates and themes through any web based platform that can be easily purchased and applied. For example, a WordPress platform can help in creating an amazing and professional website with the help of inbuilt themes and templates.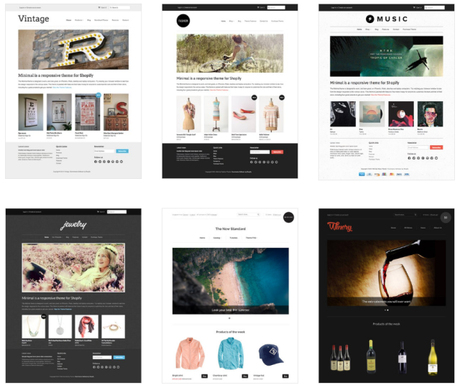 Shopify has all these mentioned capabilities available for its customers. It has a wide variety of free themes to select from. It also has the various custom built themes that can be bought from their marketplace to give a professional look to any website or online store. Whether niche clothing store or a successful business online, Shopify makes these themes available to every single client so that their professionals can design and develop a store with desired look, irrespective of the size of the store of its merchant.
Hence, even as a start-up business, you can get all these facilities and give your store a great look as per your requirement and your market niche.
Add-Ons (App Store & Buy Button)
The kind of inbuilt features that Shopify offers, we have rarely seen e-commerce platforms offering such great features to their participants that accommodate all their needs. Shopify has an App Store through the Android, Apple as well as Facebook.
Shopify allows professionals have a sales platform with every essential feature to provide hyper-specialized items that plugin seamlessly to the Shopify e-commerce platform.
While several of these are free, others are paid. Shopify also provides Chimpified Application for email marketing. Although many retailers do not need this functionality, several of them find it easy to use emails for marketing and other client interactions. Anyways, this is a free feature given by Shopify. Also, MailChimp is a fantastic email marketing firm, and its application is integrated with Shopify seamlessly.
Also, read:
With all the applications and tools provided by Shopify, there would not be any need for either a developer or any other professional to add particular feature or capability that is not there in the App Store by Shopify. In addition, these applications are available for much lower prices and work as per their specifications.
Moreover, Shopify has also made a significant investment by adding the "Buy Button." While it is a little perplexing to sell an item distinctively from your online store, on the other side, it is an advantage to have such feature. It offers flexibility for specialized products or brands that are available in abundance in the market and for the store owners who do not wish to add that particular domain in their online store.
Hence, the platform provided by Shopify is scalable, which cannot be offered by every other e-commerce platform. Shopify has a team of experts that are working towards designing and developing the new application for further advancements. Their App Store is definitely a hit.
So, now you also know that Shopify is an awesome e-commerce platform that helps merchants not only selling products online just like any other online store, it offers them the plethora of capabilities and supports so that they can prosper immensely.
While few people may think that big brands might not get involved with Shopify, as it may not fulfil their requirement, of more dynamic and customized features. However, Shopify is a brand name that offers every kind of capability any business desire for. The latest Shopify Plus version is specially designed for these types of robust businesses and to satisfy their additional demands.
Conclusion
We hope that the given knowledge about Shopify has been able to help you understand about this e-commerce platform and in case you are interested in opening an online store yourself, then we would highly recommend you to go for Shopify store. With all the great features Shopify provides to its clients, we think it is a fantastic option for pursuing your online business dreams and becoming an entrepreneur while sitting anywhere in the world.
Shopify is a one-stop shop for millions of merchants as well as the buyers. Please let us know your views on your Shopify experience in the comment section given below.