5 ways to (under)wear lace?
At the time of The Laureate black lace was confined in the hotel room and strictly donned and mastered by Mrs. Robinson, la dame of all the following cougar dames. 
The old adage says, times are different. Gone is the early 2000s when showing your underwear in contrast-color blocking with your clothes, which is when all designers underwear lines boomed. (Sorry, who didn't own a Roberto Cavalli animal print bra, panties, bralette, tank dress?).
If you wear underwear and lace bras is a different story, although interesting to cogitate on, since the topic seems the great divide of the world by continents. Oh those liberal Europeans guiltlessly wearing knits with no bras a la Jane Birkin.
And I am digressing. The point is 2013 fall is when you wear lace. 
How to do it right? 
You can go all Dolce & Gabbana on the world with those Miu Miu stunners: feminine and very Ulyana Sergeenko couture.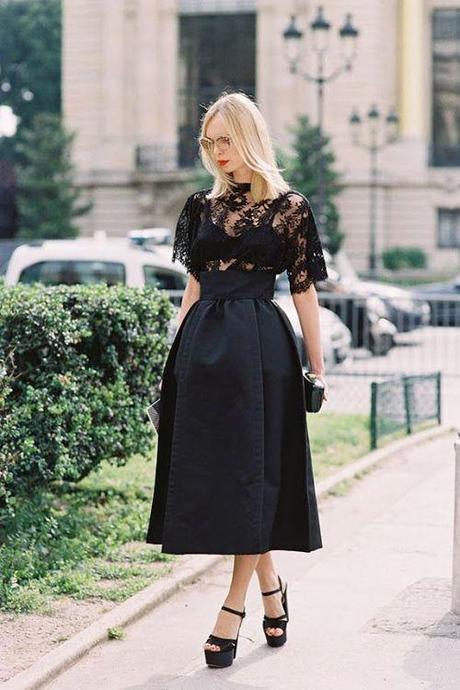 If you live an editorial life where Grace Coddington is your stylist, go all Ralph Lauren girl! Just add some Doc Martens and be my guest.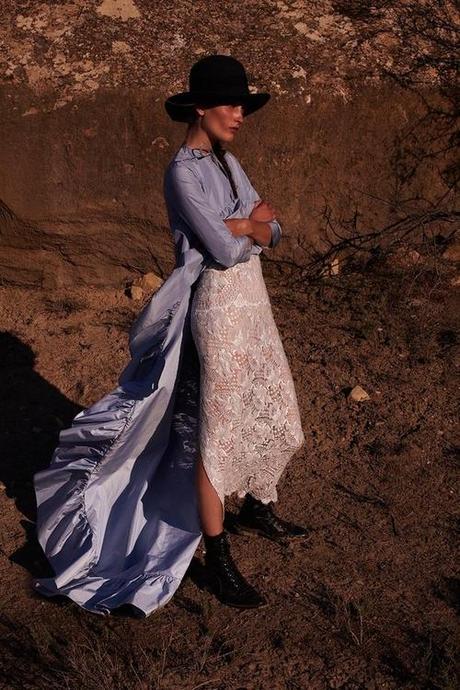 Remember, do not take yourself seriously. Lace must not be worn in a The Stepford Wives manner. No kitten heels and french manicures. If you wear a skirt it must go with a rugged tee shirt. 
Also, try not to fall into the Like a Virgin mode: no half fingers gloves or long strips of lace on a big head. 
For example. 
Mix a lingerie-like silk dress with biker boots and your boyfriend's plaid flannel shirt. A beanie and plenty of statement sparkly necklaces will do to rock it.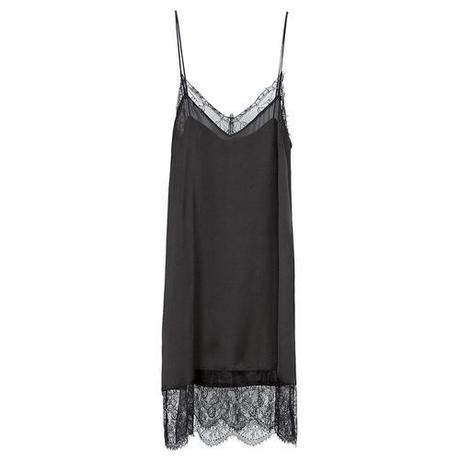 A black Leavers-like lace sweatshirt  (like the one at H&M) with a white tee underneath and leather bike pants?
These lace print pants are meant to be worn as an 'uniform' outfit with a gray hoodie and high top Converse, or, if you wear the Shit Bloggers Wear, Celine's skate in astrakhan or pony hair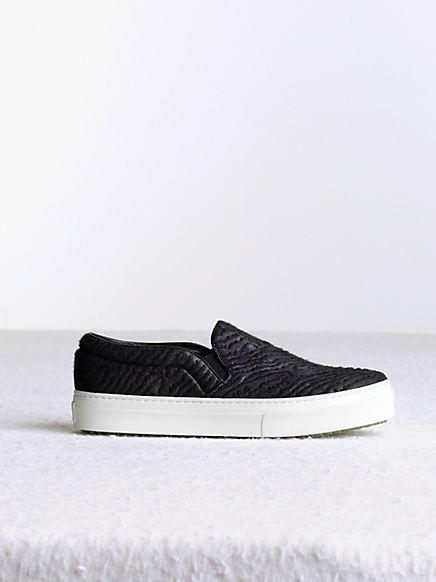 A chunky sweater down dramatizes a pristine lace skirt, especially when you slip on a pair of black penny loafers or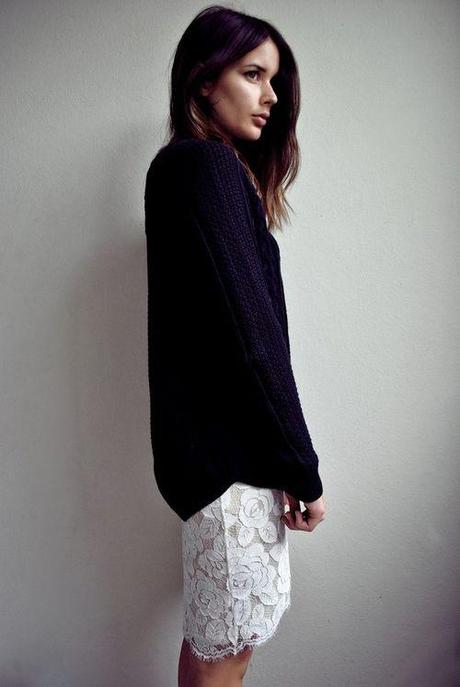 velvet slippers 
or the adorable Charlotte Olympia Kitten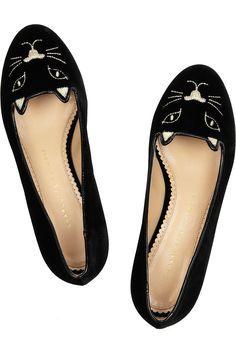 We can also have fun. Not because it's Halloween (couldn't give a flying rat's ass) and not if you work in a clinic, they would stare at you with that who-did-we-hire sneering look).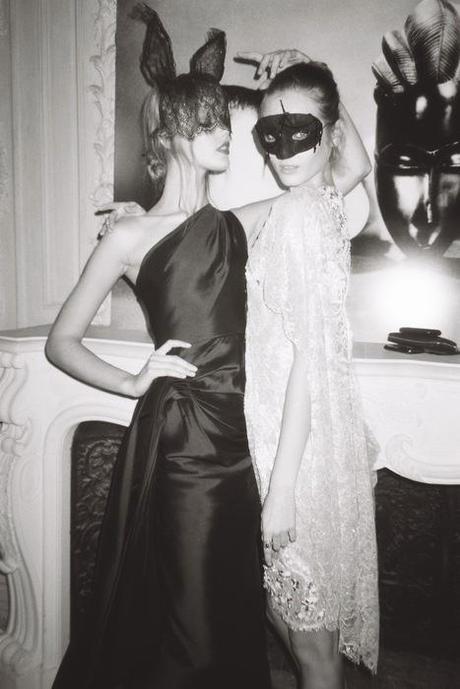 — 54 minutes ago
#

zara
#

h&m tops
#

charlotte olympia
#

lace
#

black lace
#

shit bloggers wear
#

halloween
#

dolce & gabbana