Myanmar is a beguiling country. It is a different destination in Southeast Asia where captivating temples with thousand years history, sealed mountain culture, stunning islands and vibrant cities just opened to the world in 2012. However, the destination is more expensive than its neighboring countries for certain reasons.
This guide will help you find out the best way to save on your travel expenses for a holiday to Myanmar
Finding Low Cost Flight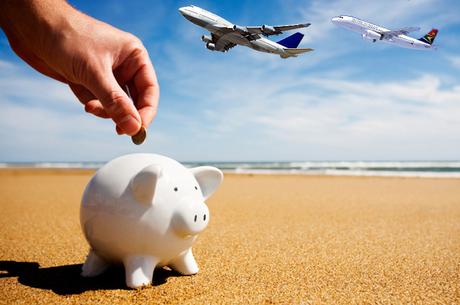 When it comes to planning for your trip to Myanmar, the first thing you should take care of is the flight. There are a number of flights to Myanmar, but most of them require flying to a neighboring country first before hopping on a short flight to Yangon.
The flight market of Myanmar is expanding from year to year. Visitors can now find cheap flights from as low as $17 e.g. from Hanoi to Yangon, the main international airport of Myanmar.
If you are looking for a good deal, keep an eye on airlines such as Vietjet Air, Nok Air, and AirAsia as they often offer promotional fares. These regional flights are not always listed on flight scanning tools like Skyscanner so it is best to check their website directly.
You can find best value fares during the low tourism season from June to October.
Book a Free Tour in Yangon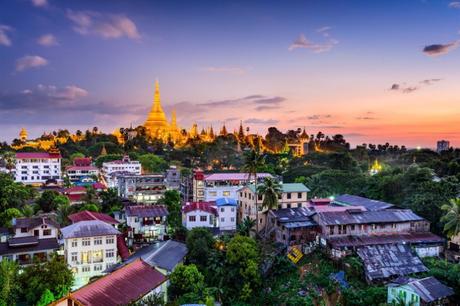 Once the capital of the Kingdom of Burma, Yangon reflects its cultural richness through gilded pagodas, British Colonial Buildings, exotic China town as well as traditional Burmese life. This city is the only place you can enjoy free sightseeing with some interesting options:
Yangon Heritage Trust: this free tour runs 3 times a week - Wednesday, Saturday and Sunday. It shows the highlights of British architecture remaining in the city.
Yangon Free Walks: the walk focuses in Yangon downtown filled with photo opportunities to Sule pagoda, Emmanuel Church, little India markets.
Yangon Free Sightseeing: offered by a local Myanmar Tour Operator, this program is actually to promote the unique sites of Yangon to travel bloggers.
Taking Different Transportation
So far, the most popular way to travel between tourist sites in Myanmar is taking a flight, but it can cost up to $120 for a trip to Bagan while the overnight bus costs less than $20 with sleeping berth.
You may have to pay a little more than just the ticket as the bus stations are often located in the outskirts of the town. The trip of sleeper buses are now shorter and more comfortable than before.
In Bagan, a cost-effective way of exploring the thousand temples dotting the sacred plains is by renting an electric bike.
If you are an adventurer and eager to hit the roads that are less traveled, grab a motorcycle or scooter in Mandalay where you can head both north and south for less.
Boat trip is also a very convenient way to travel between the cities in Myanmar, especially on the route Mandalay - Bagan. The journey is relaxing with various slice of landscape at very good value for your money!
Book Local Services
I highly recommend you book your travel services with local people. It is both for responsible and sustainable tourism. Tour packages organized by professional travel agencies overseas are good since they understand your needs better, but your experience will be more authentic when you book with the locals.
You will also save a lot when you book with the locals! For example, instead of booking an Inle Lake Day Tour for about $70/day, you can rent a boat to explore the area for only $20/day.
Stay at Budget Accommodations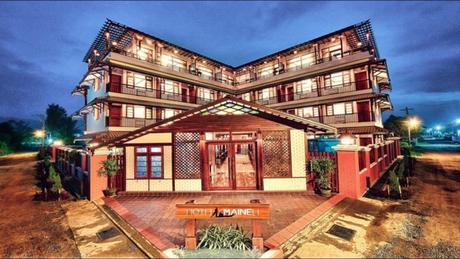 It is easy to find budget accommodations online when it comes to Myanmar's big cities. However, you may have a harder time finding one in smaller towns as they barely have online presence. One of the best ways is to find information from travel blogs especially for itineraries and/or sightseeing options.
Some tips of where to find good accommodations at reasonable price in the 4 famous tourist destinations :
- In Yangon: head to downtown where there is a wide range of hostels.
- In Bagan: stay by Nyang U town where the bus stops. Cheap hostels are within this zone.
- In Inle Lake : Nyaung Shwe town is a beautiful place to stay with cheap rooms.
- In Mandalay : the central area close to the railway station is the best place for hostels or affordable private rooms.