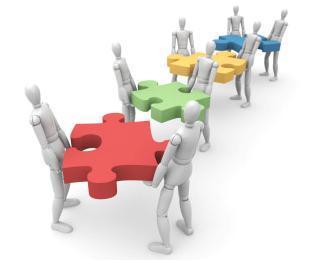 Google as we know it in SEO is an old weird machine that has two children named Panda and Penguin which Google gave authority to regulates which website comes to visit them at the top of their house.
Yeah, ironically it's the funny truth. Any blogger's core pursuit online is to be seen amongst the first pages of the search engine.
But it's not in wishing or having it as a core goal in your mind, or rather in waiting or writing out unique articles only, and probably hoping Google sends your site to the top without no strategy at all.
That's not just how it works.
Ranking highly on Google requires a lot of links coming from reputable sites all over the internet.
So quickly; below showing you below 5 solid ways which you can use to build unique links that will catapult you to the top of your ranking in no time.
1. Leveraging Guest Blogging.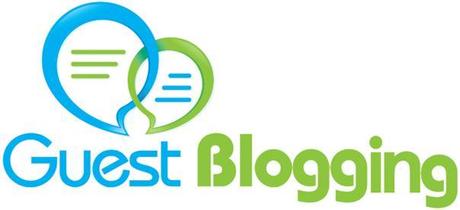 This is still one of the most astounding methods which you can use to build quality dofollow links back to your blog.
How do you build links with it?
Guest posting shouldn't only be about writing unique contents. The links which will be sent back to your site also matter a great deal. Let's imagine I want to top the Google first page for the keyword "personal development", which obviously gets 18,100 global monthly searches.
Now, to do this with guest posting, I'll have to come up with a list of sub keywords along with the main keyword which I'll use when I want to write up the bio part of my guest post.
Using Google Adword Keyword Tool, I came up with these:
Main Keyword-
Personal Development
Sub Keywords -
Character development
Personality development
Personal development tips
Development tips
After getting my sub keywords, I'll then write up a lot of guest post and pitch them to numerous blogs which are in similar niche (personal development niche) like mine. But before sending those guest posts, I'll use the sub keywords to stuff the bio part of my guest post in other to rank very well and also get links related to my niche once the guest post goes live.
This is an example of a guest post bio that is stuffed with some of the sub keywords above-
"Rafeal Nadel is a character development expert with over 4 years of experiment. You can find him at his Personality Development blog where he share useful tips on how to grow up your goals like trees"
(Note: the bold parts are suppose to be links)
Now, if the guest posts eventually goes live on the blog and also goes viral. It will send traffic – not only that, It will also send links pertaining to Personal Development which will accelerate my blog ranking up in the personal development keyword ranking.
If you keep replicating this strategy of sending guest post to different blogs with your guest bio cordially stuffed with sub keywords, then you'll get links and more links from that guest post which will eventually take you to the top of the search ranking.
Remember, a guest post on a popular blog can send an average of 200 links back to your blog. So let's imagine you guest posted on 10 very popular blogs.
That's 200 X 10 which is obviously 2,000 links pointing to your blog in no time.
Leverage Guest posting now and build links which will catapult you to the top of Google search.
List of Dofollow sites that accept guest post:
http://pledgingforchange.com
http://www.iblognet.com
http://www.thebadblogger.com
http://weblogbetter.com
http://jimsgotweb.com
http://level343.com
http://www.sweetsfoods.com
http://smbcontest.com
http://www.myspalmer.com
http://www.techsling.com
http://www.spacecityseo.com
http://organizedassistant.com
2. Leverage Forums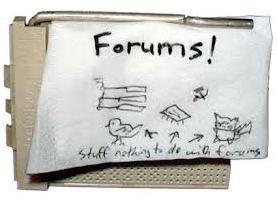 They're always important in link building.
To really build links from forums, you'd have to at least have a link pointing to your website in the by-line of your profile.
So let's do some quick math.
Let's imagine I'm registered with at least 10 forums and in each of the forums I've one link in my profiles which are all pointing to my website.
Now, since the links are in my profile, If I post or comment on a new topic on those forums, a new page has been built and which will automatically build a new link back to my blog.
So let's assume I post 50 times monthly on at least each of the 10 forum. That is basically 50 X10 = 500 links.
So the more I post the more links I get linking back to my page; and the more links I get linking back, the more links Google indexes on its database, and the more Google does that, the more I climb the search engine flawlessly in grand style.
Leverage this strategy and get links that'll boost you up the SERP in no time.
3. Write For Humans And Not Machines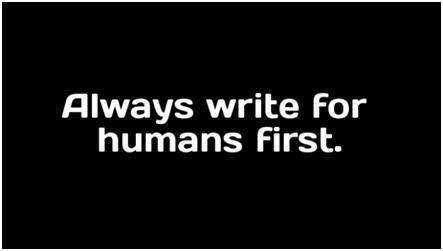 Yeah, we all know the drill. Stuff the first parts of your articles with enough keywords and Google will rank you very high. Well, in some cases its truth, it will happen. But the thing with this strategy is that we do neglect the core thing – Humans read articles and machines mainly crawls them and follow people.
So when you start writing for people, they'll naturally link to your articles which will send targeted links back to your website free of charge. All you just need to do is write up posts that solve problems.
Write up those kinds of post; mainly resource posts and the people whose problems have been solved just by reading the resource post will naturally link back to your article and send you free traffic inclusively.
Do this and get free traffic and links back to your site everyday which will propel you up the search engine to number one for that specific resource post.
4. Increase On-Page SEO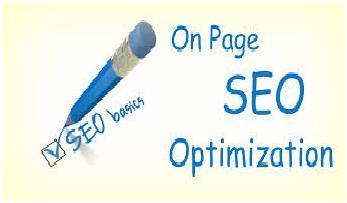 Especially linking each post to other similar posts on your blog; not only that, you can increase the deep linking process of your site by putting the "related post widget" on the footer of each of your post. This will help reduce your blog's bounce rate and also increase links to each individual posts on your blog.
The aftermath of this strategy indicates more links back to each posts on your blog and increase their ranking on each of their respective rankings.  
5. Make Use Of Article Directories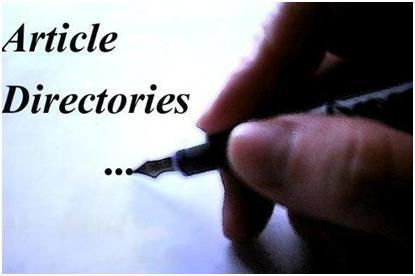 A much better source of links if you want to receive them in return for your content is using article directories.
My favorite article directories include Ezinearticles, Article Dashboard and Go Articles.
Register with a lot of them and submit your articles to them in other to get links back to your blog.
The more links you get, the more higher you climb on Google rankings.
List of Article Directories Online
www.ehow.com
www.hubpages.com
www.squidoo.com
www.ezinearticles.com
www.examiner.com
www.seekingalpha.com
www.articlesbase.com
www.technorati.com
www.buzzle.com
www.goarticles.com
www.articlesnatch.com
www.selfgrowth.com
www.pubarticles.com
www.helium.com
www.sooperarticles.com
www.ezinemark.com
www.brighthub.com
www.suite101.com
Do you have any other link building methods which I didn't mention? Why not tell us by dropping a comment in the box below.
Author Bio
Yasir Khan is an industry leading SEO expert. With many years of experience in link building and online marketing, he dedicates his time in helping small and medium-size businesses dominate search engines.