Your Complete Guide to 'Know Before You Owe' Preparation
Many in the mortgage industry agree that TRID will have a much greater impact on lender's operations compared to the CFPB's ability-to-repay and qualified mortgage rules that went into effect last January, particularly from an operational standpoint.
What should loan originators and closing departments do to prepare for TRID and "Know Before You Owe?" Plenty, based on our experience and CFPB guidance. To simplify a topic that seems to defy simplification, we offer this ebook as a 5 step guide to TRID preparation.
In this free guide from MortgageDashboard, author Jorge Sauri gives 5 ways originators can prepare for August 1st, including:
How to access the impact of operational changes
Update your compliance workflow
Develop plans for implementation
Staff training
Reviewing your loan origination system
The extent of the operational impact of TRID remains unclear. We do know it will be extensive, potentially costly and absolutely necessary. The CFPB has made it clear that there will be no grace period, and that financial institutions will be expected comply with the new rules on the August 1, 2015 effective date. With so much confusion remaining, financial institutions of all sizes can benefit from a top-down evaluation of processes and policies.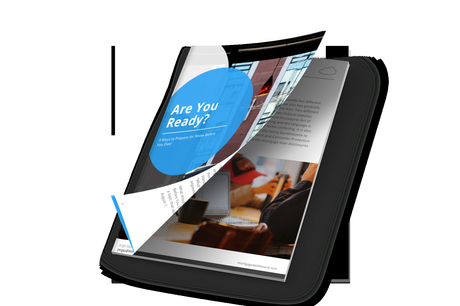 Download "Are You Ready? 5 Ways to Prepare for 'Know Before You Owe'" free:
[contact-form-7]