Dark walls can add a richness and warmth to a room like nothing else, but only when done right. This caveat creates a trepidation when it comes to deciding to go dark. Here, we bring you five examples of dark walls done right. Click through for some inspiration and maybe you'll brave the dark paint shades on your own walls.
Slideshow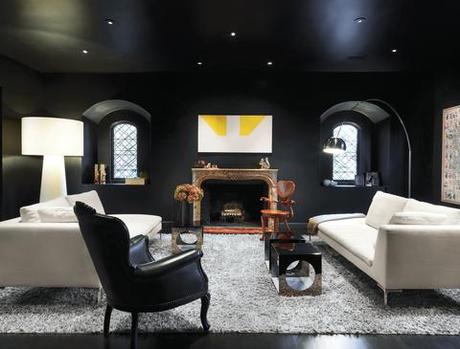 BAROQUE MEETS MODERN IN SAN FRANCISCO
San Francisco-based architect and designer Abigail Turin transformed her 1925 Italianate home into a modern abode. "You don't have to stay in the language of your exterior, but you don't have to eliminate it, either," says Turin of her old-meets-new approach. When Turin noticed the living room was a naturally dim space, she embraced it with slate walls and cozy furnishings.
photos by: Justin Fantl