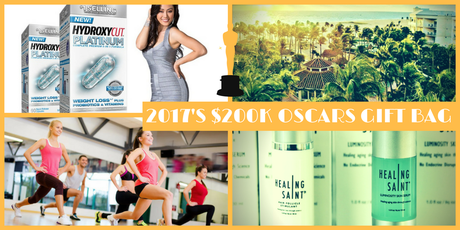 Written by SolutionsWeightLoss on . Posted in Uncategorized
How You Can Feel Like an Academy Award Winner This Year!
On February 28th, all eyes will be on the stars walking down the red carpet on Hollywood Boulevard, outside the Dolby Theater, for the 89th Academy Awards Ceremony. Leading up to the ceremony, how ever, even more eyes are on the $200,000 Oscar Gift Bags all nominees will receive, courtesy of the marketing company Distinctive Assets.
Will La La Land live up to the hype and win an Oscar this year? Or, will Viola Davis steal the show with a Best Supporting Actress win for the movie Fences?
Either way, rumor has it that ALL Oscar nominees (from Nicole Kidman in Lion to Andrew Garfield in Hacksaw Ridge) will each be taking home Oscar Gift Bags full of some pretty unorthodox goodies - even for people of Hollywood fame. Compared to the $232,000 price tag of last year's Oscar goodies, this Oscar Gift Bag is not making the same amount of history (sadly, it also does not include a free Vampire Breastlift either). But it is still raising a few eyebrows and instilling the same amount of envy in our hearts.
What will the 2017 Oscar goodie bags include? According to both The Guardian and Teen Vogue, each honored starlet will be taking "home" the following:
6-Day Hawaiian Vacation on Southern Kauai - $3,877 value
A 3 Night's Stay at Lost Coast Ranch - $21,860 value
Personal in-house sommelier services from The Loving Somm approx. $2000-$6000 value
Chocolatines' Drunken Fig Cake Bites - $35
A 10-year's supply of Oxygenetix Breathable Foundation and Moisturizer- $47,198 value
10 training sessions with celebrity trainer Alexis Seletzky - $1,500 value
3-Day Visit to Italy's Grand Hotel Tremezzo - $1,244 value
However, it also begs the question, "Why can't we all get in on the fun?" Well, the good news is we can!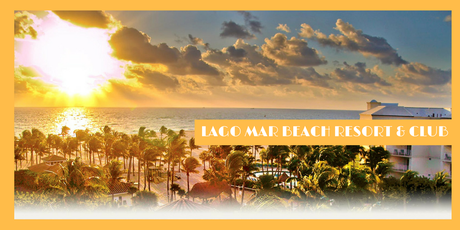 This year, we researched ways for you to make an affordable 2017 "Oscar Gift Bag" for yourself, to recreate the experiences the Hollywood starlets will receive - yet, for a fraction of the price! Here's how you can create an Oscar-winning experience for yourself this year:
We are sure Dr. Runels (founder of The Vampire Facelift and The Vampire Breastlift) is a little disappointed to hear that the Hollywood starlets are seeing the value of his signature procedure this year. However, we are also sure that any Hollywood stars or starlets who do not receive their own glitzy, golden award will be thrilled nonetheless with this generous gift package, courtesy of the marketing company Distinctive Assets. Ahh, what a charmed life these celebs do lead! Looking at this year's laundry list of luxurious goodies, it makes be believe them when they say, "It's an honor just to be nominated."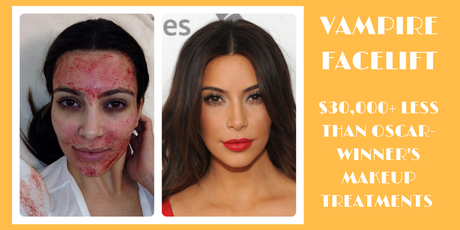 With 500-feet of private beach access, secluded villas and all-inclusive access to five-star meals, drinks and an on-site spa offering Swedish massages, while you enjoy sparkling wine and chocolate-covered strawberries, Lago Mar offers all the beachside beauty and luxuries of a Hawaiian resort - without the hassle of a long flight and jet lag.
3 Nights in an Oceanfront Suite - $1,232
2. Trade 10 Years of Oxygenating Makeup Treatments for 1 Session of the Vampire Facelift
The best part? It doesn't take 10 years to see results! Just one session, and you will look and feel younger. Just make sure you see a doctor who is certified by the procedure creator, Dr. Charles Runels.
1 Session of The Vampire Facelift - Less than 1/10 the cost of oxygenatinating makeup! Contact Dr. Newsome for more information
While our skin naturally craves more oxygen, and oxygen-deprived skin can look dull, wrinkled and lifeless, the jury is still out on whether oxygenating makeup really works. Sure, it feels great to buy it, and when you're a celebrity and have someone giving you their products free, why not?
But for those of us who really want to get results, always think before you buy. In fact, Dr. Gary Goldenberg from Goldenberg Dermatology has gone on the record saying he is "not convinced" that anything that comes in a cream form can deliver "gaseous" results, such as infusing oxygen back into the skin. You know what has been proven to get results? The Vampire Facelift. It uses platelet-rich-plasma technology to stimulate new cells, collagen and elastin to restore the plump and smooth natural look of your face.
3. Trade a One-Time Sommelier Service for a Year-Round Wine of the Month Membership
What would you rather have? One day of a wine expert serving up a variety of bottles and blends to your friends, family and guests? Or an entire year of customized wine samplings and full control over the blend of reds and whites you receive every month. Develop your own taste profile and become a wine connoisseur whose racks are always fully stacked?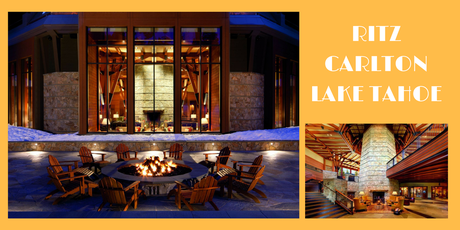 I know which one I would choose! Sure, a sommelier service sounds great. But once the event is over, your $2000 investment is gone and your wine glass is empty! Be a true wine lover, and invest all of your hard-earned cash in more Chardonnay, Savignon Blanc, Pinot Grigio or whatever suits your fancy! Read this great post from Forbes to find the Wine of the Month Club that is best for you. ( Club W - now renamed Winc - is our personal favorite)
1 Year of a 3/Bottle-a-Month Membership with Winc.com - $576
4. Trade a 3-Day Visit to Italy's Grand Hotel Tremezzo for the Ritz Carlton Lake Tahoe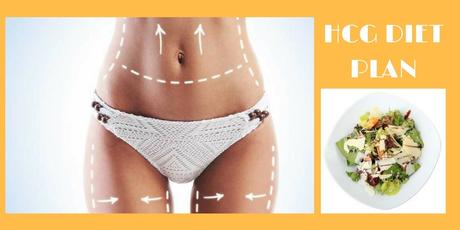 Instead of taking a 13-hour + flight to Italy, enjoy the same level of luxury within the continental U.S. by visiting this 5-star lakeside California resort. Your first stop should be the 17,000 square-foot spa that offers a crushed pinecone exfoliating scrub and a dry-heat lodge and steaming eucalyptus room.
Or, if taking in the sights is what you're after, the Ritz Carlton concierge will arrange private boat charters, kayaking or hiking events that will take your breath away. Of course, just standing in the lobby of this 170-room stone-and-wood lodge is enough to take our breaths away, and don't even get us started on the artfully-crafted cuisine at the Manzanita in-house restaurant.
5. Trade 10 Celebrity Training Sessions for the HCG Diet Plan
Celebrity trainers are known for creating unbelievable results for their clients in a record amount of time - after all, that's why they're worth the big bucks, right?! But you know what else they are known for? Charging ridiculously high fees and organizing workout routines that are difficult, if not impossible, to maintain on your own.
Watch this video of Buzzfeed staff writers working with celebrity trainer Steve Zim. Sure, they look like Captain America and Scarlett Johansen after the weeks of rigorous workouts and eating regiments. But will it last? Without Steve Zim on their side, we think not. Even the writers admitted that their habits will probably change once back in the "real world."
You know what does last? Retraining your own mind and body to eat healthy, balanced meals and using your own body chemistry to create the lasting effects you want to see. That's what the HCG Diet Plan does and with the lifelong results it creates, it has massively more value than 10 sessions at the gym.
HCG Diet Process - starting at $1,000
Trackback from your site.