We think it's fair to say that most of us are feeling the effects of social distancing at the moment. Whether that be missing friends and family or not being able to get out and enjoy this beautiful weather as often as we'd like.  But now more than ever, it's important to find joy in the everyday and to find ways to share that with our loved ones.  So we thought we'd share 5 ways to help brighten up social distancing.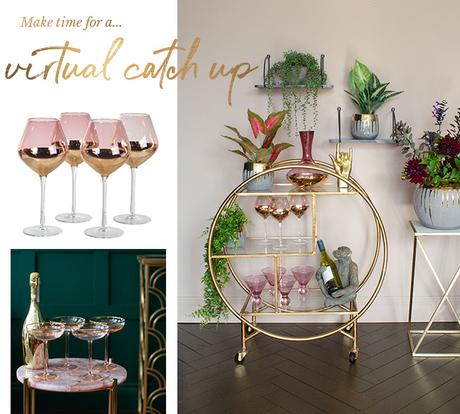 Shop Barware >>
1. Make time for a virtual catch up
Make time to sit down and have a drink and a chat over the phone with a friend (even better with a video call of course). Did you know that you can have a group video call on WhatsApp with up to 4 people? Pretend you're in a swanky bar with your very own drinks trolley, styled to perfection!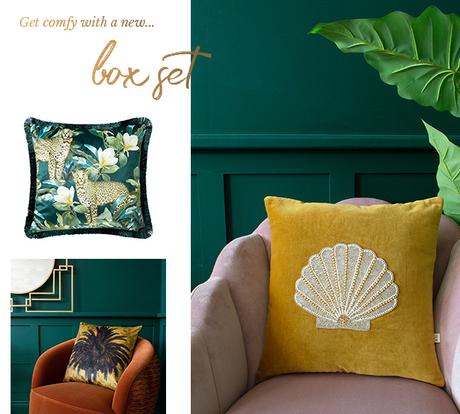 Shop Cushions >>
2. Get comfy with a new box set
We all lead such busy lives nowadays, it can be hard to find time to sit down and binge that box set you've always fancied (and let's face it, box sets are done best when binged!).  Well now is the perfect time to start.  Turn your sofa into the ultimate binge-watchers paradise, and treat yourself to some new luxe, comfy cushions in gloriously soft fabrics.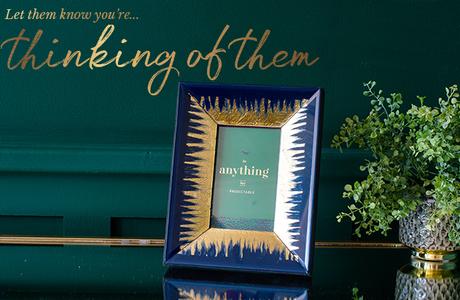 Shop Photo Frames >>
3. Let them know you're thinking of them
There's no better way to bring joy to someone's day than with an expected, heartfelt gift. How about sending a beautiful photo frame with a photo inside, to someone you miss and can't see at the minute, to let them know you're thinking of them?  If you'd like us to send the gift directly to the recipient, you can post the photo to us (a 1st or 2nd class stamp will do). Just let us know beforehand and we can confirm the correct photo size.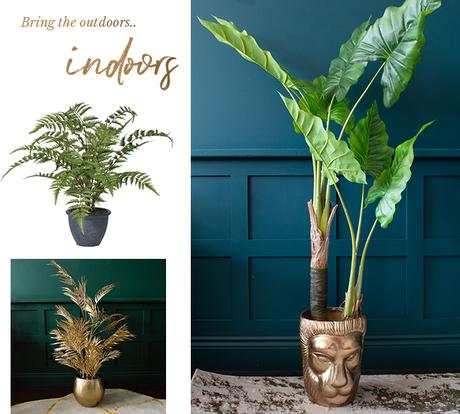 Shop Faux >>
4. Bring the outdoors, indoors
Being surrounded by nature has been proven to be beneficial to our mood and to even increase productivity.  But this doesn't just apply to real plants, having faux plants in the home brings a much needed dose of mood-boosting nature into your home. So why not treat yourself to a new plant or two, to bring a little piece of the outdoors indoors.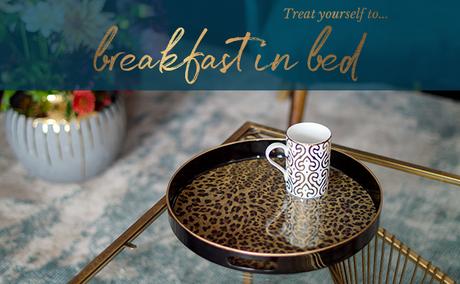 Shop Trays >>
5. Treat yourself to breakfast in bed
For many people, life has changed pace since social distancing; take time to enjoy the little positives that can come of this and enjoy breakfast in bed with a good book! Ramp up the fancy-hotel-feeling with a luxurious tray to serve it on.