Arguably the most famous city in the world, the City of Lights is a fascinating place to see. With its seductive charms and qualities, Paris is a place like no other on the planet. Little wonder that so many visitors have fallen so in love with its ancient cobbled streets and quaint little cafes that they never think to leave Paris.
We get it, really we do, but please don't make that mistake. Add one or two day trips from Paris to your itinerary so you can experience more of what France has to offer her visitors. You won't be sorry, we promise.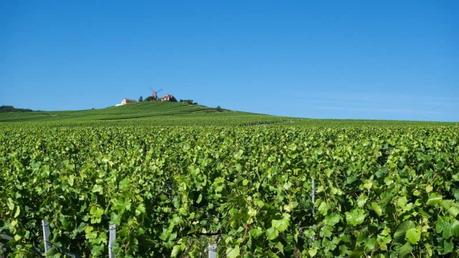 Paris day trips and other options
France as a whole is beautiful. It sports gorgeous scenery, rich culture, and an amazing history that you can practically feel on your fingertips. Because so many companies offer tours from Paris, the city is an ideal base for exploring a lot of the country.
On the other hand, if you enjoy wine or history, you might want to forgo a day tour and stay somewhere for a few days. Imagine living in a small rural town in Burgundy, surrounded by acres of sprawling vineyards and ancient chateaux. Can you picture yourself sipping coffee at a bistro or shopping in the village market? If that sounds like fun, go for it! Choose one of the many houses to rent in France and explore an area to your heart's content.
Even though Provence's lavender fields are too far away, some of France's best known destinations are within a couple hours' drive from the city. Here are five day trips from Paris that you can take. We've mixed favorites and lesser-known destinations to keep things interesting. Please leave a comment at the end of the article if you'd like to share your favorite destination.

Champagne
France is rightly proud of its famous national wines, and we daresay that Champagne might be the world's most famous wine region. Ever since the 17th century, its name has been synonymous with sparkling wine. Champagne is one of those places that everyone has heard of, which naturally makes it a must-see for wine lovers.
Yet, the Champagne region offers more than sparkling wine. Champagne is full of quaint villages, rolling hills and five-star restaurants, and as a plus, it has been designated a UNESCO World Heritage Site. All of this means that, since it is only about an hour from Paris, Champagne makes a perfect destination for a day trip from Paris.
If you enjoy cities, you can take a day trip to Reims and Épernay, which are near the northern and southern ends of Champagne respectively. Reims is a completely urban city, while Epernay is not as large and feels more like a small town. While these two cities don't offer the scenic countryside that you might imagine when thinking of Champagne. they are home to many of the world's most celebrated Champagne houses. Reims offers a particularly impressive cathedral and is home to Taittinger and Veuve Cliquot, and you'll find the houses of Moet and Chandon in Épernay.
It takes only 90 minutes to drive to Reims or Epernay from Paris, and less than an hour if you take the train.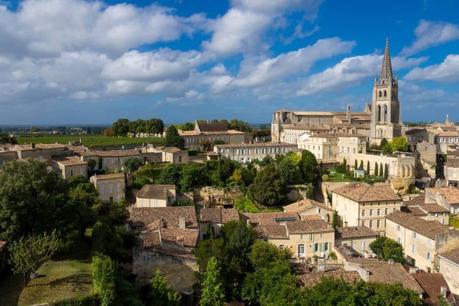 Normandy beaches
One of France's most beautiful locations has a very turbulent and violent history, and a recent one at that. In World War 2, when France was under German occupation, the allied forces came up with a plan called Operation Overlord. Their ambitious goal was to liberate Europe from its oppression.
On June 6 th 1944, in what has been labeled as one of the bloodiest assaults in history, the allied American, British, and Canadian forces landed on the 60-mile fortified stretches of Normandy's beaches. Decades later, you can still visit the spots where the troops originally landed, as well as explore many of the old ruined bunkers that the Nazis had erected as defenses along the water. A few other battle scars still remain, but thankfully, the beaches these days are as serene and calm as they were before the war.
Tip: Honfleur, Normandy, is less than a two-hour trip from Paris and also makes a nice multi-day trip. Either way, it's easy to book a number of guided tours from Paris or locally that will take you to significant spots and explain the events of the D-Day landings.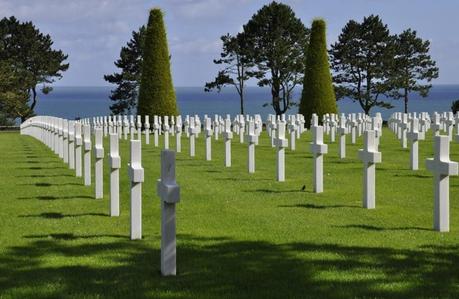 Mont Saint-Michel
Legend has it that Mont Saint-Michel began in 709, when the Archangel Michael visited a bishop to build and consecrate a church on this spot. Over the years the church became an abbey, the island commune grew and flourished, and a village grew up around it.
Saint Michael's Mount is one of the most picturesque sights you can see in the entirety of France. The whole of the island is listed as a UNESCO World Heritage Site, and is a spot that's absolutely worth seeing, especially the Romanesque-Gothic abbey at the top.
Years ago, high tide turned it into an island for most of the time, but nature has filled in much of the span over the years. It can be a dramatic sight to watch the tide rapidly cover the road out to the island. The island itself is still fortified, and after you have finished paying the admission, you'll immediately find yourself in the tiny village, and the cobbled walkway leads directly to the abbey on top.
The route to the top is steep, but you'll find plenty of places to stop on the way up. We clearly remember buying a crepe from one of the street vendors along the way. For such a minor purchase, the small snack added more than its value to the romance and charm of the medieval town.
Once you reach the top, you'll discover that the abbey itself is gorgeous. This stunning work of architecture was originally built in the early 8 th century CE, and was subsequently added upon as time went by. The abbey still functions as a religious center, although in a limited capacity when compared to previous times. Knowing it's still in use makes the climb that much more worth it.
Tip: Not surprisingly, Mont Saint-Michel is quite crowded, seeing as it's one of the most popular destinations in France. Don't let that stop you, though; it's entirely worth visiting even when the crowds are there in full force.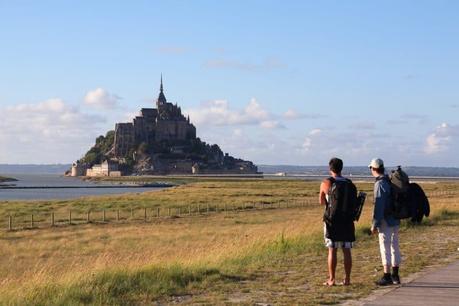 Loire Valley
One of the oldest and most important regions in France, the Loire Valley is a picturesque place that feels like it stepped directly out of a fairytale storybook. With all of its natural and surreal beauty, lush vineyards and romantic chateaux, the whole valley is an easy destination for photographers seeking to shoot iconic postcard photos.
UNESCO has designated the Loire Valley as a World Heritage site not so much because of its great beauty, but mostly because of its historic towns and villages, great architectural monuments (the châteaux), and centuries-old cultivated lands. The region has a rich history.
For a long time, the Loire River - which is the largest river in France - was the main transportation route. As time went on, this increased the value of the region and countless noblemen with money and influence built breathtaking castles and chateaux along its banks and nearby. Nowadays, many of these castles are open to the public and you can explore their ornate interiors, climb the towers, and visit the beautiful gardens.
Tip: Many tours from Paris focus on Loire chateaux. Top favorites include Chenonceau, Amboise, Blois, Cheverny, and Chambord. Chambord and Cheverny are only 20 minutes from each other as are Amboise and Chenonceau. Each requires a few hours to fully appreciate - and of course, you'll want to relax over your lunch as well. We recommend limiting your itinerary to only two chateaux in one day.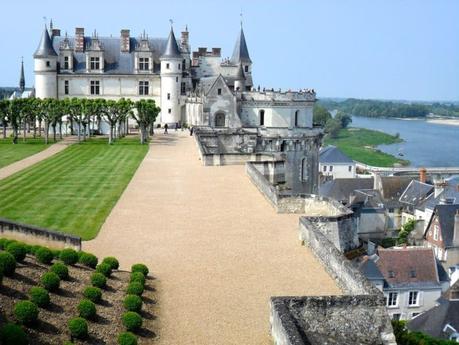 Burgundy
Burgundy is another UNESCO wine region. It is world renowned as the source of some of the best wines in the world, mostly due to its unique topography, climate and soil. The French call the combination of environmental factors climat, and there are more than 1,200 different climats in the World Heritage part of Burgundy alone (namely, the Côtes de Nuits and the Côtes de Beaune).
Burgundy offers some of the finest French cuisine there is, with many specialties that were passed down and improved on over the generations. Burgundy is rightly proud of its cuisine, counting Dijon mustard and beef burgundy among its specialties.
Besides food and wine, Burgundy offers plenty of other things to enjoy, including fabulous food, fairy-tale chateaux, and a beautiful national park. You can even take a cruise on the famous Burgundy canal, which connects Atlantic Ocean to the Mediterranean Sea by way of two rivers. Dijon, the capital city, earned fame and fortune as the center of mustard making all the way back in the late Middle Ages, and to this day it remains one of France's biggest and richest provincial centers. It's truly without a doubt, one of the best regions of France to see.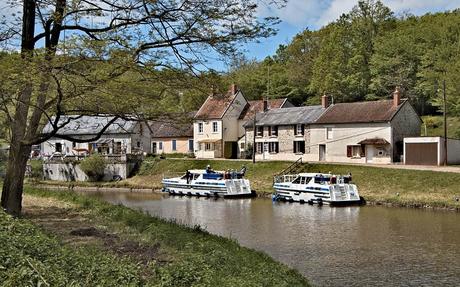 What did we miss?
We know we've only scratched the surface. There are tons more day trips that you can take from Paris. Leave your comment below - share your favorite places to visit near Paris and what makes them so special. We'll add them to our article!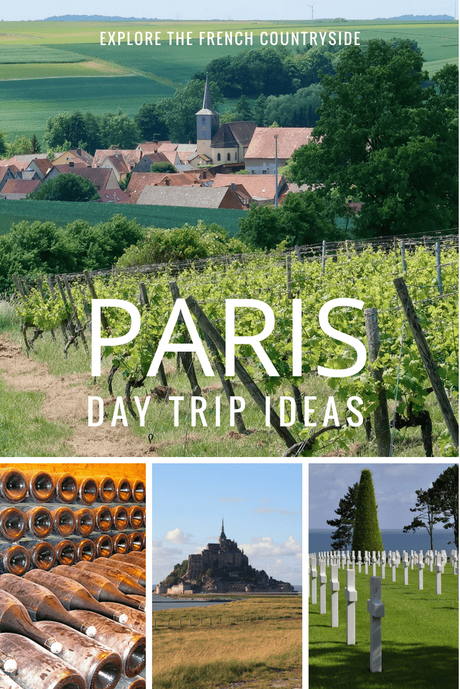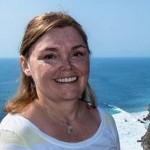 Written by Linda
Linda is multilingual and has been to over 50 countries. Her insatiable love of travel, cuisine, and foreign languages has inspired her to create As We Saw It with her husband Dan, a professional photographer. Her goal is to make travel easier for others and to offer a brief escape to another land.
You may also like...