For a long time, I wanted to watch Turkish movies but I kept procrastinating. I like to watch different types of content from around the globe because not only do I get to enjoy the movie, but also get an opportunity to know about their culture & lifestyle.
So finally I decided to watch Turkish movies and see if it's really worth the time. I had watched only one Turkish drama 'Ertugrul' and it's impressive. Therefore, I thought maybe their movies must also be good. I didn't opt for dramas because they are lengthy. Therefore, watching a movie is always a good option.
I searched for some Turkish comedy movies on Netflix so that I can have a good time in these difficult times. I started watching one movie and it was so good that I watched the second part of that movie which was equally amazing. I was enjoying hence I watched three more movies and all of them were entertaining.
Fortunately all the first 5 movies I picked turned out to be fantastic. After that, a few movies which I was watching were not that fun and so I stopped it.
Therefore, if you are looking for some laugh and craziness, then you must watch these 5 Turkish Comedy Movies on Netflix with English subtitles. Netflix subtitles are quite good so no need to worry.
1)  My Travel Buddy 2017 (Yol Arkadasim)
A salesman fired from his job has to visit his girlfriend's family in another city and he decides to share the travel expenses by inviting a travel buddy through an app. The distance to their destination was 6hours but the trip goes astray due to his zany travel buddy.
This movie will tickle your funny bones with an amazing script and bring out the adventurer in you by the beautiful locations of Turkey. The camaraderie between the two male actors was superb and their banter was fun to watch.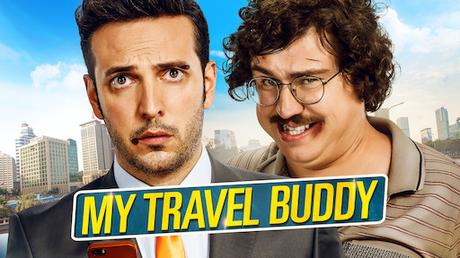 I was enticed by this movie because of its story, travel, and comedy. There is a car parking scene at the beginning of the movie which is too crazy and funny. I couldn't stop laughing.
Don't miss this movie and if possible watch it with your buddy. It is one of the best turkish comedy movies. 
---
2)  My Travel Buddy -2 (2018) (Yol Arkadasim 2)
After the success of the first part of the movie, the production house came out with the second part which is also very entertaining.
I watched this movie the next day as I had enjoyed the first part and was expecting to have more laughs. Thankfully, the second part is also good and worth the watch.
The story continues showcasing their lives and soon they travel again with full of pitfalls and mishaps. Enjoy and have fun!
---
3)  Locked on you- 2018 (Hedefim Sensin)
A raw meatball seller lands himself in trouble due to his chatty nature and has to leave Istanbul to save himself. He chooses to live on a beautiful island that is far from the city and less known. Soon he starts a new life over there and enjoys but trouble arises soon.
The island has a picturesque view and made me fall in love with it. I wish I could live there amidst nature's glory. The story is well-scripted and the cinematography is brilliant. The actors are stupendous and will give you a dose of laughter. I enjoyed watching it because of the story, Scenic Island, and the humor. This is one of the best turkish romantic comedy movies.
---
4)  Kucuk Esnaf (Locksmith's Debt)- 2016
An honest locksmith who had not met his father for 10years comes to know about his death and soon after the funeral, the mafia warns him to pay his father's hefty debt. During this process, he meets a lawyer in a trouble with the same mafia and together they find ways to escape from this.
A very simple but interesting movie filled with humour, love, and action. Also, in one scene, I could hear our Indian song (Shamur) being run on a car and I was surprised and happy to see that.
---
5)   Night of knots – 2018 (Dugum Salonu)
The movie starts by showing a kissing scene between a newlywed groom and bride, but the problem is they are not the couple, but the exes.
 Their wedding to other people took place in the same area and they cross each other paths. Due to emotions, they kissed and this was seen by a small kid and to hide the secret, other secrets of them and others start emerging.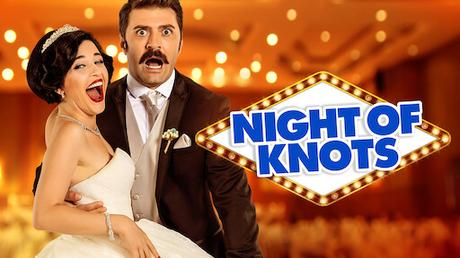 It is a fun watch and the whole movie is based on one wedding night. It is good to know about Turkish wedding culture like it's a Muslim country but their culture is almost the same as European culture.
One thing which I didn't like about the movie is the reason for the couple's break-up. SPOILER ALERT. The couple part away due to cheating and till the end, the girl doesn't believe him until it's proven. I mean seriously? Anyone can blame your partner and you will believe it? Is your relationship so fragile than your compatibility? What if something similar happens again in the future?
---
These were my favorite Turkish comedy movies list. Do watch if you want to relax your mind and soul.  If you like to watch different region movies and don't mind watching the movie while reading the subtitle, then give these movies a shot. I am sure you will love watching them and have a great time.
You May Also Like To Read:
Looking for a thriller series? Watch "Mafia" on ZEE5 which will keep you hooked on your screen
Japanese Dramas to Watch on Netflix
5 Best Comedy Movies to Watch on Amazon Prime
Comedy Couple Review: A Fluffy RomCom Urban Love story
*PC: Netflix