How to Run a Successful Online Business Today
A lot has changed in our days. Tech development has simplified and cut off a huge junk of tasks when it comes to starting an online business. But I think the simplicity is a massive deception.
Creating a successful online business isn't as easy as it may sound. I remember my early days online when it took 72 hours for DNS propagation. What that meant was if you registered a domain name, you would have to wait for the next 72 hours for it to be fully available before uploading files.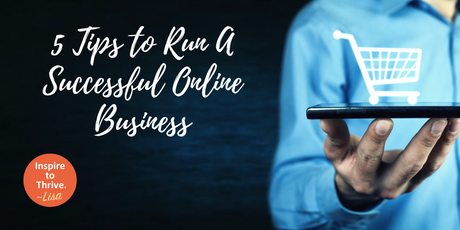 Creating a successful online business isn't as easy as it may sound. #onlinebiz Click To Tweet
Today, this is completely different isn't it?
My first encounter with WordPress wasn't a quick story to tell. You had to download the script to your local PC. Use an FTP (File Transfer Protocol) app to upload to remote server. Now, that was another side of the puzzle. Think of any area online. It wasn't easy to come by right?
But today it's a matter of clicks. It takes a couple of minutes for new domain names and their DNS to be propagated. WordPress installation is a breeze. So simple and quick to start and finish your new website. Almost anyone can do this today with advanced technology.
But here is bad news to run a successful online business today
It's not about the script. It's not about how quick and easy it takes to create your online business. Though these are all factors to consider, they are merely scratching the surface. A lot more has to be dealt with before you start celebrating success.
Many have created online platforms that have become ghost towns. While fast loading and beautifully designed website are conversion factors, they only come to build on a solid foundation.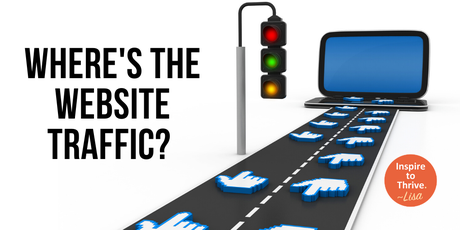 I want us to look into some factors that will help you create a thriving and ever-growing online business.
5 Tips to Start and Run a Successful Online Business
Many have created online platforms that have become ghost towns. #onlinebusiness Click To Tweet
1 - Don't throw your feet in the dark
The Internet world is vast and tempting. Many unsuccessful digital entrepreneurs have ventured into bad business simply because of lack of proper feasibility studies.
If you've not properly investigated an industry, my take is to halt any investment exercise. You need indepth research on the ins and outs of the niche you want to invest in.
Investigate the income possibilities, scalability and sustainability, risk, competition, growth cost, legislation, etc.
Think about investing in an industry like Cryptocurrency. First, you are going to calve off Facebook from your campaigns. Secondly, Google has threatened at one point to deindex cryptocurrency sites and Governments are yet to firmly decide on the sector.
Heavy investment in this industry deserves considerable attention despite popular opinion and income claims.
2 - Your hosting is very important
One of the highly attractive industries online is Web hosting. As everyone turns online, it becomes reasonable why web hosting companies popup here and there.
But where you host your website should be a priority because from user to SEO standpoints, poor hosting can easily ruin your business.
Know what you want and pick the hosting server that has the resources you require. Note that different web services are optimized for different functionalities and technologies. A web app developed with PHP should not be hosted on an ASP server.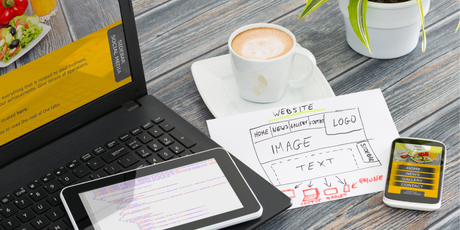 WordPress based projects should be hosted on dedicated WordPress hosting severs. If you plan to run a woocommerce shop, avoid Prestashop optimized servers.
The good news is that there is always free information out there to find the best for hosting your online business. My friends at Cloudways have an excellent document to help you choose the best Woocommerce hosting service out there.
Cheap is good but should not be the only measuring factor. A lot of cheap web hosting offers on the Internet have hidden charges and limited resources. Seriously, don't be fooled by some cheap $1 hosting service if you mean well for your online business.
3 - Your domain name is your identity
Though getting a good domain name has recently been simplified by availability of new extensions, there are things you should look for when buying a new domain name.
But where you host your website should be a priority because from user to SEO standpoints, poor hosting can easily ruin your business. #webhosting Click To Tweet
Get the name that's as near to your business name and short as possible, avoiding special characters and confusing elements.
If a competitor has bestdomain.com, I recommend you do not go in for bestdomain.net. Those are different addresses altogether but they could get your readers confused so easily.
If you are to buy an existing or expired domain, avoid the trap of buying a penalized or blacklisted domain. You may want to check out this article on my blog to help you on buying expired domains.
Recommended: Your Domain Name - 9 Tips to Get It Right Today
4 - Have a growth strategy
Whether you plan or not, you are planning because not planning to succeed is planning to fail. If you don't have a short term and long term growth strategy for your online business, you simply have a strategy to fail.
One of the reasons many startups fail is the fact that they launch out without sustainability plans. Ask many entrepreneurs what they would do should they be given a surprised loan of $5000. Many won't show you a plan. That's because they have no strategy at all.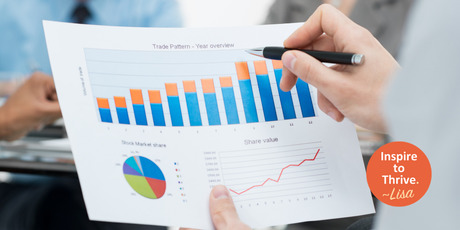 They have absolutely not projected into the future and laid workable plans for their businesses. Running a business without goals (short and long term) and strategies is simply not preparing to face tough unforeseen challenges in life.
My friend Nico has this business development guide I recommend you checkout.
5 - Stay in the loop
Lack of information is deformation.
To ensure your business experiences continues growth, you have to keep your ears open and constantly learn new things in the industry. You agree with me that change is constant and if you must survive, change shouldn't take you by surprise.
One of the reasons many startups fail is the fact that they launch out without sustainability plans. #biztips Click To Tweet
For some of us who have been online for a decade, we know those days of Article Marketing. SEO for instance is on a swift move. Email marketing Technics, online shopping and anything online is undergoing permanent changes.
These changes drive tough competition in all industries. Not knowing what's happening and not carrying out corresponding upgrades will leave you behind and consequently out of business.
Gathering More Information for Your Online Business
Therefore, I use and often recommend Google Alerts. It monitors the Web for interesting new content and keeps its subscribers informed firsthand.
Lisa here recommends Brand24 for social mentions. Social mentions show you when you are mentioned on social media and blogs. These type of mentions are not covered by the Google Alerts.
You can easily set up your mentions by your name, company name and even check on your competitors.
Also, socialize, attend offline business related events and connect with like-minded entrepreneurs. Read educative materials and spend less time on entertainment and frivolous activities to run a successful online business.
Over To You
I hope this have been some helpful thoughts and I thank my friend Lisa for allowing me to share this with you. Do share this on social media and drop a comment let me know what you think.
You can easily set up your mentions by your name, company name and even check on your competitors. #Brand24 Click To Tweet