As the month of March has arrived, parents and children are jittery because of exams.
It is very important to tackle the situation with ease and calm.
Although am not an expert on this, neither have experience, but during my childhood, I have seen how my mother helped me out to deal with exam stress.  And now, I can see how my cousins and friends are dealing the same with their kids.
It is not uncommon to see distress, anxiety, fear during your child exams and as a parent, you always wish to overcome this.
So, Here are 5 tips that can help you in preparing your child for exams.
1) Make a Schedule
Start preparing the schedule as soon as you get to know about exams.  Alter your plans, wake-up time, sleeping time, daily activities and do the same for your child.
Make sure it is not a tight schedule and give your child time for play, to go outside.
2) Make a Timetable
As soon as you get the exam schedule from school, start making a time table. Divide all the subjects equally and give more days to tough subjects. Now start studying according to the chapters. This way it will help out the child to study ideally and stress-free.
Also, parents can track easily which subject or chapter is taking more time and can divide the days accordingly.
Also Read: Five ways to ease your Baby's Stuffy Nose For A Peaceful Sleep
3) Make a Test Paper
A test paper at home will help your child to practice and prepare for school exams. This will ensure that your child learns and makes fewer mistakes during exams. Also, the writing speed will increase with practice.
But do not make it lengthy and boring.
4) Stay healthy
It is important for both parents and children to stay and follow a healthy lifestyle during and prior to the exam month.
Let your child have a complete sleep as studies reveal that our brains function best when we are well rested and relaxed.
Similarly, a healthy diet makes sure to maintain energy levels. Eating nuts, veggies, fruits are always good for health.
Try to be more creative by preparing your child tiffin in colorful healthy food patterns. This way, the child will enjoy eating food and will get balanced nutrition.
5) Love, Care, and Support
Talk with your child and make them feel relax. Boost their confidence and try to conquer their fear.
Be more like a friend and show the right attitude. Help your child understand that it is absolutely fine if they won't make it best, trying and learning subjects with understanding is the most essential.
If some days they are irritated or not in a mood to study, let them enjoy and support.
Also Read: Siblings are our first friends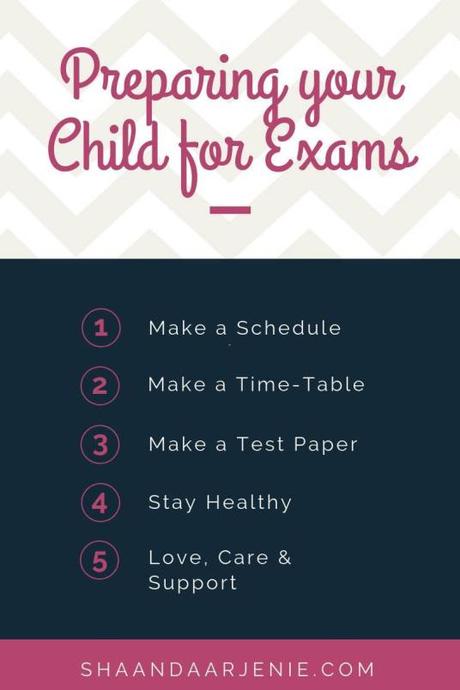 Pin It
Hope these tips will help out the parents.
Do share your experience, thoughts, and suggestions? How do you deal with them?
---
This post is a part of Momology blog train hosted by – Thoughts by Geethica, SlimExpectations, Mummasaurus and Truly yours Roma.
I heartily thank Varmailaji for introducing me to #Momology blog train and now I welcome Judy to join it.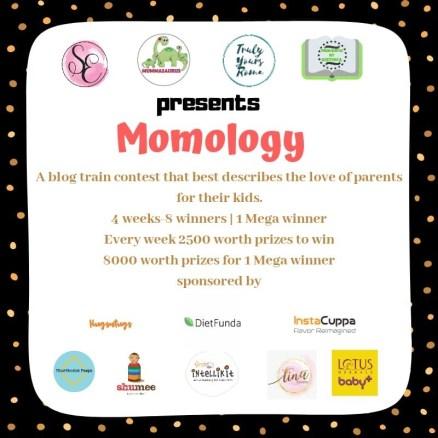 Sponsored by Firstcry intellkit, Instacuppa, Lotus Herbal baby, Hug n tugs, Diet funda, Tina Basu, Unorthodoxpeeps, Shumee toys.
*PC: Pexels